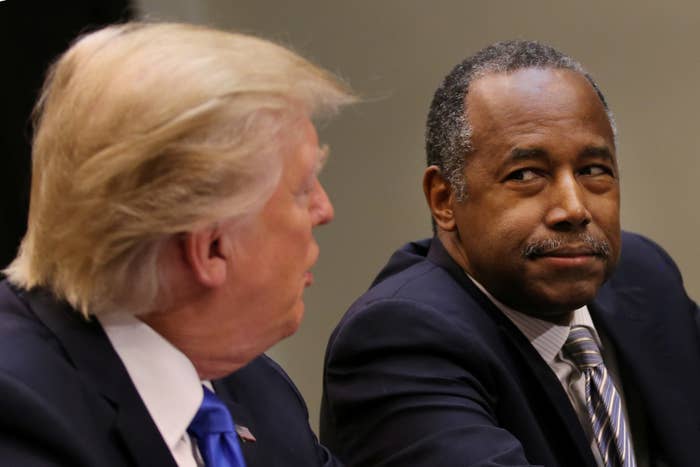 WASHINGTON — A former top Department of Housing and Urban Development aide, who was fired after an op-ed critical of Donald Trump he wrote resurfaced, will join CNN as a political commentator, a CNN spokesperson told BuzzFeed News.
Shermichael Singleton first appeared on CNN during a lengthy segment with CNN's Don Lemon. During the interview about the ordeal, Singleton said that he didn't regret what he said about Trump. In a recent op-ed in the Washington Post said that he'd joined HUD because he wanted Trump to be successful.
"Trump's great strength is his willingness to upend the established political order," Singleton wrote. "But he still needs a cross-section of conservative voices in his administration, not just advisers who see eye to eye with him on every issue."
Singleton, 26, was slated to be Dr. Ben Carson's deputy chief of staff at the agency. Armstrong Williams, who said that his young mentor's new opportunity with CNN is evidence that you can lose out one opportunity but if you're patient and handle challenges with grace, another opportunity is waiting. "You don't have to kill it — you can just eat."
"Dr. Carson's very proud," Williams added.
Last October, Singleton framed Trump as out of touch with conservative values, writing, "My party in particular has allowed itself to be taken over by someone who claims to be a Republican but doesn't represent any of our values, principles or traditions." He was escorted out of the HUD building, to Carson's surprise.
Singleton joins former top Trump aide Jason Miller at CNN, whose hiring was first reported Wednesday by Business Insider.