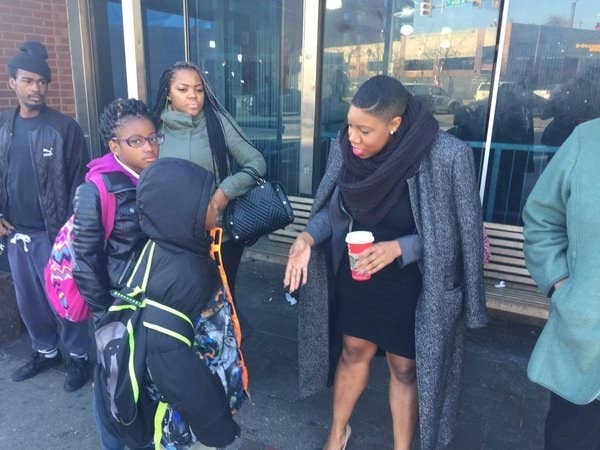 WASHINGTON — The former national press secretary for Bernie Sanders' presidential campaign is joining the Democratic National Convention Committee, multiple sources confirm to BuzzFeed News.
It's unclear when Symone D. Sanders, who left the Sanders campaign late last month, will begin working with the committee, but it could be as early as this week, one source said.
Symone Sanders, who came from a background in labor, joined the Sanders campaign shortly after one of the candidate's run-ins with black activists, as he was being called to task for not being as sharp on the issues of racial justice and policing. She lent the campaign instant credibility, helping not just on the campaign's messaging and interaction with press, but was also a key cog in the campaign's black outreach efforts.
Her appointment to the committee comes just three weeks away from the Philadelphia convention. It's not certain what she'll be doing, but several Democrats said they imagined her being effective in a similar role she had with the campaign.
When Symone Sanders left the campaign late last month, she told BuzzFeed News her departure was bittersweet but it was time to move on. Neither Symone Sanders, or a spokesperson for the convention immediately responded to email messages seeking comment.