Former Obama Aide Sees A Global Scope For The Post-Presidency
"If you look at his approval ratings outside of the US you would assume that he should have run for World Chancellor and not President of the United States," says Reggie Love.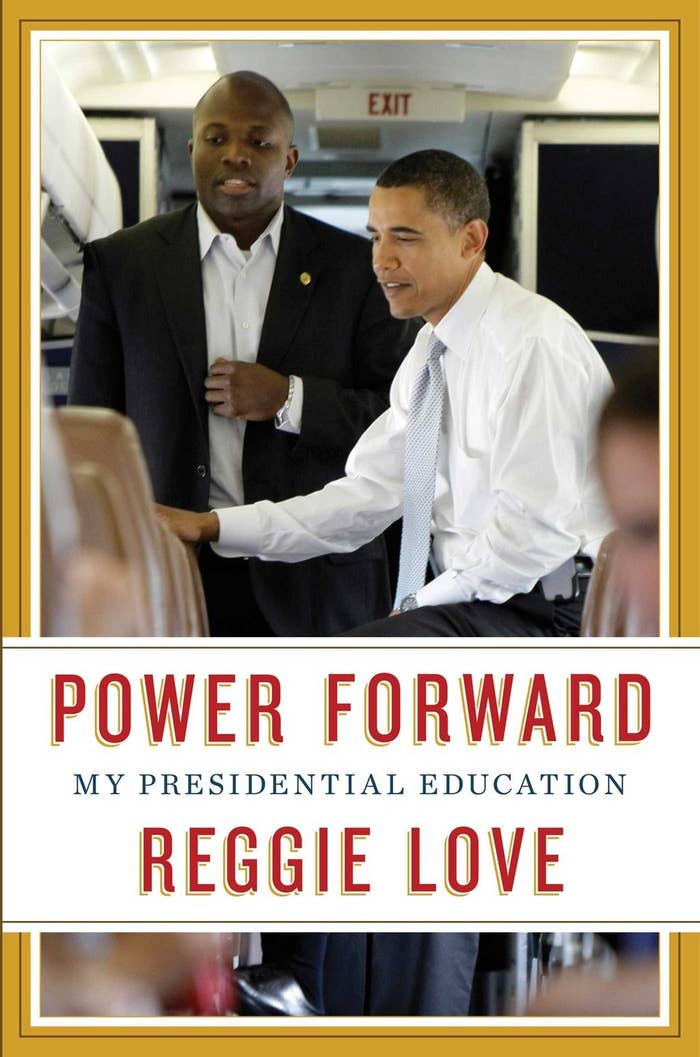 WASHINGTON — For Reggie Love, the more appropriate question is when, not if, he'll work for Barack Obama again.
The president's former personal aide, or "body man," said he would jump at the opportunity to work for his former boss in the near future. And although he's unsure what shape the post-presidency will look, he surmised that the president's professional agenda could be contingent upon "how things look and how things finish up" in the last two years of his time in office.
"I don't know what actually happens but I do think he'll have a huge opportunity to put his stamp on a lot of different regions and industries," said Love, who is the author of Power Forward: My Presidential Education, a new book about the lessons Love learned during his time as the president's "chief of stuff."
Power Forward is a memoir that chronicles Love's journey with the president, from an admittedly less than impressive 23-year-old who interviewed with then-Senator Obama, to his three-year stint at the White House, during which he spent as much time with the president as any other aide. In the book, Love incorporates lessons from Obama on passion, perspective and empathy — but also from his father and his college basketball coach, Duke's Mike Krzyzewski.
"I wanted to put something out there that people of all ages could resonate with but specifically for folks who are in their late teens or twenties who have big decisions to make about whether they want to serve or be involved in the political process and potentially inspire them to go and do great things," he said.
Love told BuzzFeed News he doesn't know exactly how Obama will occupy his time when the first family leaves the White House. He does thinks Obama's post-presidential aspirations will have an international scope. "If you look at his approval ratings outside of the US you would assume that he should have run for World Chancellor and not President of the United States. I can't see how it doesn't."
"When you look at the social issues we face here, anything he'd want to tackle in the US exists in other parts of the world but with more adverse outcomes," Love said, touting Obama's pragmatism. "If that's what he was wanted to do, he would probably work just as hard using time and capital to solve those issues in other countries. In Africa, a focus on education has more potential for growth, more room for opportunity and it's probably more important. It goes a little bit further in terms of impact."
Love said the Obama's capacity for empathy (one of the book's central themes) guides him through many of his interactions as president, especially with young black men from his socio-economic upbringing. But he added that it hasn't always served him well.
"He is super in touch with his race and culture and what that socio-economic class that he grew up in. There's more times in which he probably has had to learn to be more empathetic to people who don't come from that same socio-economic place. I think he's done a good job. He's not an investment banker or hedge fund or private equity guy. And when you look at '08, '09 he had to learn how to right the ship and pull through these tough crises, but also how to have empathy and not to not be over the top [with rhetoric] saying all the stuff that's come out of the finance world was all bad," he said.
Love chimed in on speculation that the Obama's are eyeing a move to New York. The president likes New York, he said, but that his daughter would still be in school at that time — a decision he believes will have a bearing on the Obamas' decision.
There is, of course, the very distinct possibility that decision will have a bearing on Love's future, too.
"I live a very good life and a lot of it is from the experiences and the things I've learned while working for the president," said Love, who still sees the president often. "Any time that I have an opportunity to work for a guy that I respect and admire and is an amazing leader I'd jump at it."