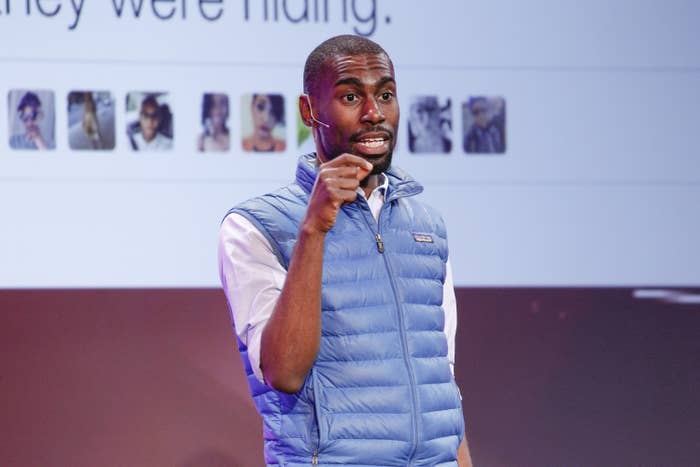 WASHINGTON — DeRay Mckesson's bid to become the next mayor of Baltimore failed Tuesday, with the activist drawing only 3% of the vote in the election.
Catherine Pugh will be Baltimore's next mayor, winning in a large field of politicians seeking control of City Hall.
Reached for comment on Tuesday night, Mckesson said, "We raised more money faster than any local race in the country," in a text message to BuzzFeed News.
He officially declared his outsider candidacy in a Medium post, just 30 minutes before the deadline.
In September 2015, Mayor Stephanie Rawlings-Blake announced she would not seek reelection. Rawlings-Blake had come under fire during and after protests of the death of Freddie Gray, a 25-year-old man who died in police custody. That decision spurred a logjam of candidates seeking the office.
Mckesson's candidacy was not without its victories.
He made waves as a fundraising force, quickly raising $250,000, through the online fundraising tool Crowdpac. He raised a majority of his money through corporate executives outside of Baltimore, but argued outside forces with a vested interest could transform the city.

"I have come to realize that the traditional pathway to politics, and the traditional politicians who follow these well-worn paths, will not lead us to the transformational change our city needs," Mckesson wrote on Medium.
But Mckesson's candicacy was dogged by skepticism by people in Baltimore and accusations that he'd sought to rely on his personal celebrity and people from outside of Baltimore to garner financial support. His backers countered that argument on Tuesday night.
"DeRay received more donations than any of his competitors," Liz Jaff, Crowdpac's political director said in an email to BuzzFeed News. "Every donation to DeRay was someone saying, 'I believe in you.' That's a pretty incredible feat for someone who launched 30 minutes before the deadline to file, and raised more online donations that any local candidate for office in the country. It's pretty clear that this is just the beginning for him."
Still, if he's not proved popular in Baltimore, Mckesson has had several other victories this year, including a March meeting with other civil rights activists, where Mckesson asked President Obama to consider an executive order for police use of force for local, state and federal agencies, which Obama reportedly said the Department of Justice would look into.

During the meeting, outlets reported that Obama said that Mckesson had done "outstanding work mobilizing in Baltimore around these issues."