DeRay Mckesson's Entry Into Baltimore Mayor Race Is A Test Of His Strategy, Activists Say
Mckesson was always seen inside the movement as the social media-savvy protester who would try and turn the momentum of Black Lives Matter into political power. Now that it's here, national movement activists are quiet. But they're watching.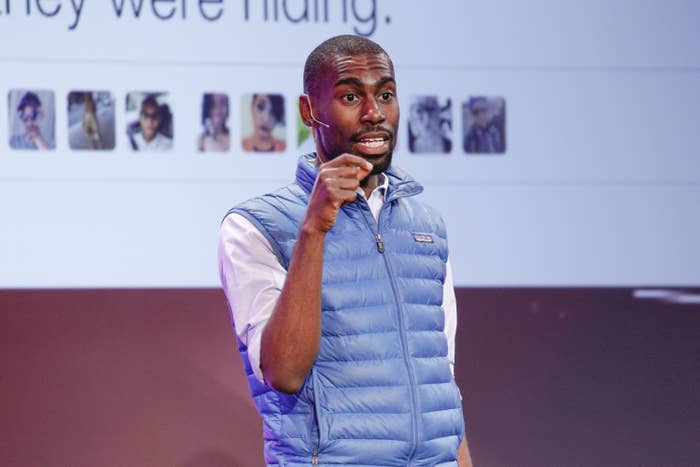 WASHINGTON — National Black Lives Matter activists all heard the rumor: DeRay Mckesson was going to run for office, and it was probably going to be in the crowded April 2016 Baltimore mayoral primary.
Now that Mckesson, one of the most prominent activists in the Black Lives Matter movement, has actually announced his candidacy for mayor — slipping in just under the filing deadline Wednesday night — those national groups will be watching closely to see if Mckesson's name ID and celebrity can translate into political success, and what it all means for Baltimore, where protesters clashed with police after the death of Freddie Gray last year while in police custody.
The criticism of Mckesson's brand of online activism from some corners of the Black Lives Matter movement — that organizing on Twitter isn't a replacement for on-the-ground movement building — is in some respects on trial with his candidacy.
Many of the most prominent Black Lives Matter activists declined to speak on the record about Mckesson's candidacy, but numerous activists that BuzzFeed News interviewed said that, while they welcome a non-traditional candidate from the movement, the announcement seemed, at least from the outside, haphazard.

But Mckesson's online following and relationships with people in high places all made him the most likely individual to jump into electoral politics, an arena that Black Lives Matter has entered with some hesitancy.
Kwame Rose, a well-known Baltimore protester, called Mckesson's role in the movement groundbreaking. As a communicator, Mckesson's public profile ushered in a new way for organizers to use social media to tell their own stories and to use TV as a way to magnify what was happening on the ground, Rose said.
But Rose said he can't parse Mckesson's decision to run for mayor.

"His role is important and appreciated, but I don't think he's as big locally as he is nationally," Rose said. "A lot of people here didn't even know that he was running."
Rose, who said he learned of Mckesson filed before the deadline on Twitter — "That wasn't that much of a surprise" — said that none of the activists in Baltimore who protested after the death of Freddie Gray last year were invited to be a part of the campaign. "I want to believe that DeRay is the perfect candidate for the movement, but the movement wasn't involved in this decision," he said.
"If this is going to be about change, then it should be including people who were out there protesting for the death of Freddie Gray back in April," Rose said. "Without those individuals protesting he wouldn't be announcing. We made the way for DeRay... We made it so that it was possible that he could announce."
Activists also said they were also curious about the role leaders inside Campaign Zero, a respected but controversial group focused on policies to end police violence, would play in McKesson's candidacy.

A leader of one Black Lives Matter organization who spoke to BuzzFeed News on the condition of anonymity, said that Mckesson's candidacy is a natural progression for the movement — even though it feels "random as hell."

"I think this is a reflection of non-traditional candidates making waves in the political process," another activist told BuzzFeed News. "Over the past few months we've only seen this on the right, but this demonstrates that it works both ways. It's going to be interesting to see how the Campaign Zero team collaborates around DeRay's mayoral bid and I wish them the best. That said, this feels a bit rushed and out of the blue, but I'm not sure how Baltimore's politics work."
Mckesson is the thirteenth Democratic candidate to file for the Baltimore mayoral race, and he will have to jockey for attention in the primary with local politicians like former Baltimore mayor Sheila Dixon, state senator Catherine E. Pugh, and Maryland state delegate Jill P. Carter, among others.
People's Power Alliance's Justin Sanders, another Baltimore organizer, said he and other activists were tipped off Mckesson would jump in for weeks.
"I've actually known he was planning to run for a while," Sanders said. "It's good to see. It's not like he could be worse than [former Baltimore Mayor Stephanie Rawlings-Blake] or Sheila Dixon. I'd say the race, as far as best candidate, is between him and Jill P. Carter."