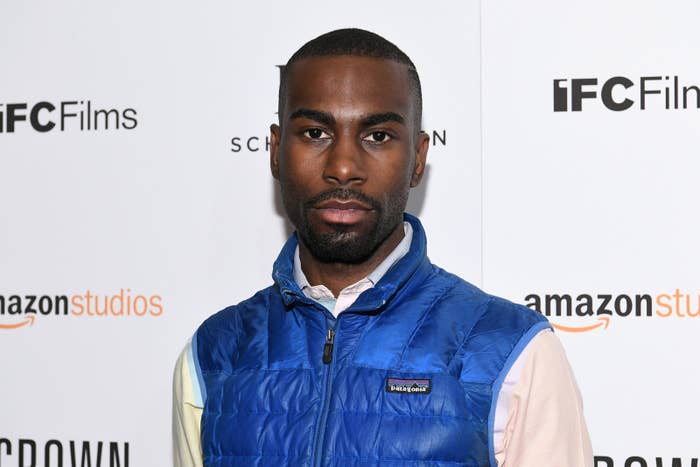 The most recognizable protester to emerge from the movement against police violence in the middle part of this decade has landed a book deal with Viking, the publisher told BuzzFeed News.

DeRay Mckesson, who came to national prominence after participating in weeks of protests in Ferguson, Missouri, of the shooting death of 18-year-old Mike Brown at the hands of a police officer, will publish On the Other Side of Freedom: The Case for Hope, due out in September and is now available through preorder.
A Viking spokesperson declined to confirm the terms of the deal.
The publisher characterizes the book as part-memoir, part-manifesto that will lay out "the intellectual, pragmatic political framework for a new liberation movement."
The news is yet another marker of Mckesson's ascent from protester to the forefront of progressive activism around social justice, as well as something of a darling of the monied, liberal classes in Washington and Silicon Valley. Mckesson announced his intent to leave his position as head of human resources for Baltimore's public schools to pursue activism full-time last summer. He's launched a podcast with the liberal media group Crooked Media called Pod Save the People. That podcast — hosted with fellow Campaign Zero organizers Samuel Sinyangwe and Brittany Packnett, as well as Clint Smith III, a PhD candidate at Harvard — will have its first live show in Washington on Feb. 18.
A Viking spokesperson said the book project's auction was "highly competitive," confirming to BuzzFeed News it had 17 bidders. The book's North American rights were acquired by Georgia Bodnar, a rising publishing industry star, and Wendy Wolf, who recently acquired work from the author of the No. 1 New York Times best-seller Hidden Figures. Bodnar and Wolf acquired the rights from CAA, the publisher said.
Mckesson will discuss meetings with figures like President Obama, Bernie Sanders, and Hillary Clinton. Ultimately, Mckesson endorsed Clinton before the election, for which he received some criticism from other activists.
In a brief interview with BuzzFeed News, Mckesson said he'll also offer reflections on meetings Eric Holder and Loretta Lynch against a broader backdrop of contextualizing for readers contrasts in grassroots engagement in different cities where he helped organize protests. That context will also include the experience of "being in conversation" with activists from the civil rights movement, said Mckesson.
He views the book as an extension of an ongoing conversation he's tried to facilitate mostly on Twitter, where he has over a million followers. "I love Twitter and have used the platform to process and reflect, and to challenge power over the past three years," he said. "The book is an opportunity to share a host of ideas and stories about resistance, blackness, and a pathway to freedom in a fully developed way."