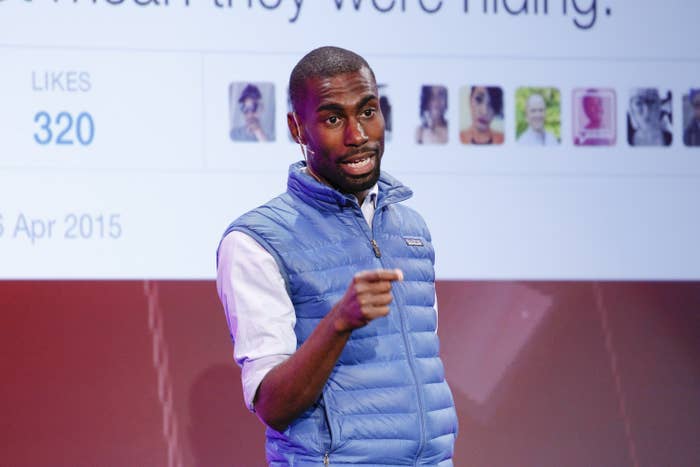 WASHINGTON — DeRay Mckesson's campaign for Baltimore mayor has hired Revolution Messaging to lead online fundraising for his challenger campaign, the candidate confirmed to BuzzFeed News.
Revolution Messaging called the election a "critical moment for Baltimore" and said it strongly believes that Mckesson "is the leader who can offer concrete solutions to make the city work for its people."
Mckesson's campaign is something local election campaign is something of a departure for Revolution; it helped Americans for Responsible Solutions, a gun control group, raise nearly $20 million in 2013, and was the full-service digital operation for Cory Booker's U.S. Senate bid. Sanders' campaign, meanwhile, has become an incredible small-donor fundraising machine.
"Here in Baltimore we have the opportunity to advance a different vision for how a city can create jobs, keep its people safe, and educate its children in ways that will affect cities across this country," Mckesson will say in a statement Monday. "I believe that people inside and outside of Baltimore recognize this moment, and Revolution Messaging is the right team to help us tap into this energy and raise the funds we need to compete and win."

"DeRay has a unique voice and a compelling vision for his home city and we are excited to be a part of this moment to help spread his message and build support for his campaign," said Michael Whitney, senior campaign strategist for Revolution.
The primary is on April 26.