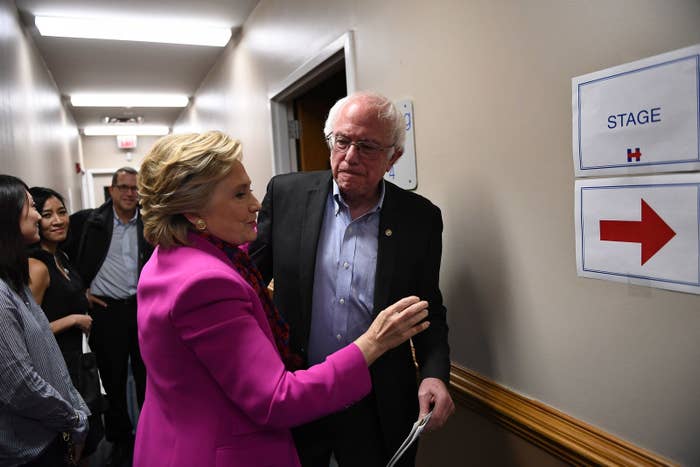 Young black voters are fearful of and deeply disturbed by police violence carried out against black Americans, and highly concerned with mass incarceration and the manner in which President Trump's reversals of progressive policies made under Barack Obama are being rolled back, according to new research by the Democratic super PAC Priorities USA.
Together with the online civil rights group Color of Change, Priorities USA sought to better understand these voters, as well as those currently not registered to vote who typically register at lower rates in midterm cycles. Notably, these kinds of potential voters turned out at lower rates during the 2016 presidential election. That the largest Democratic super PAC is spending time on a series of focus groups and a national survey underscores just how critical a problem that represents for the party.
Young black Americans are more motivated, the research found, if they know Democratic candidates have plans to improve their economic opportunities. "However, the most effective way to do this is by making core economic issues directly relevant to their lives, instead of talking about them in the abstract," the report reads.
These voters are also guided politically by a sense of urgency: Priorities USA said it found that young black voters almost uniformly see their communities as under attack. "And the notion of voting as a way to assuage conditions and circumstances echoed with the voters targeted in the focus groups and survey."
"Although black voters remain the single most loyal progressive voting bloc in the country, this research makes clear that there is so much more work to do to ensure that the concerns of African-American millennials are reflected in the political platforms of candidates running for offices across the country," said Rashad Robinson, spokesperson for Color of Change, said. "Despite having every reason to be disenchanted with politics and the political process, black millennials remain aspirational and committed to empowering their families and communities."
Priorities USA found that more than half of its respondents said Facebook is the major platform young black voters use to stay informed of politics and current events. Among these voters, 92% reported that racism is "a big problem in the country today," with 70% saying it's a "very big problem; two-thirds said it affected [them] in their daily lives."
In an email to BuzzFeed News, Priorities USA Chairman Guy Cecil said, in order to be successful this year, Democrats "must commit to a bold and ambitious agenda" that specifically targets and lifts communities of color.
"If we want to defeat Donald Trump and the Republicans' disastrous agenda and build a country that stands up for opportunity and justice for all, we can't take a single vote for granted," Cecil told BuzzFeed News. "Young African-Americans are critical to the success of the Democratic Party, and our research makes clear how much more work we have to do to engage them in the political process."