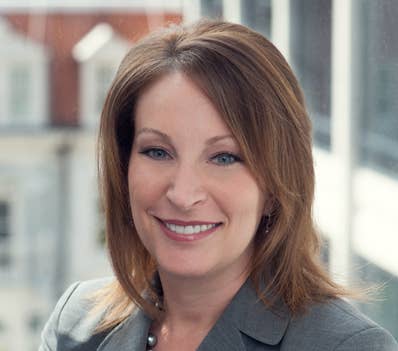 Jill Zuckman, a managing director at SKDKnickerbocker, was part of the team that Alan Gross, the man imprisoned in Cuba for five years and released on Wednesday.
Zuckman, a former spokesperson for the Department of Transportation under Transportation Secretary Ray LaHood, worked on the case pro bono for over a year, Anita Dunn confirmed Wednesday to BuzzFeed News.
His release was part of the deal between the U.S. and Cuba that opened diplomatic relations between the two countries which had been severed since 1961.
"It became a little hard to process today, honestly. It's been a total whirlwind and I'm sure it's going to take a while to sink in," Zuckman told BuzzFeed News Wednesday. "But it was really a team effort. He was really fortunate that he had many people on Capitol Hill, inside the Administration and elsewhere doing everything possible to get him home."
SKDK revamped the Bring Alan Home website and the built social media campaign. It also helped coordinate a White House rally.
Earlier this year, Zuckman expressed urgency at the prospect of his release as concerns grew regarding the overall health of Gross.
"He turns 65 on Friday, and I really think that puts [pressure on] the two governments," Zuckman told the National Journal in May. "I think [the U.S. and Cuban] governments have to decide whether they're going to make some hard decisions and get him out of there, or whether they're going to have his blood on their hands."
"It's very difficult because we're not necessarily trying to communicate to regular, everyday people," she said. "We're really trying to communicate to the highest levels of both governments."