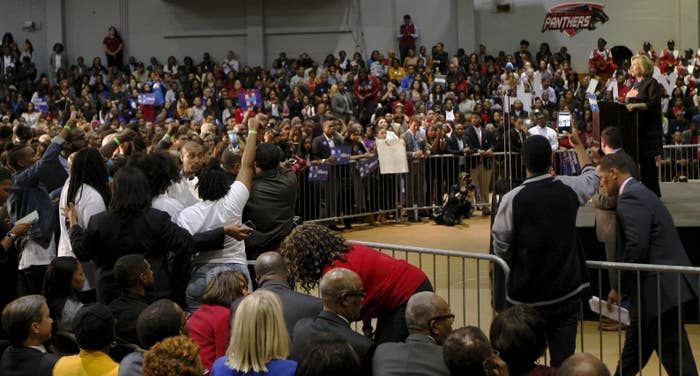 WASHINGTON — Staffers from all three Democratic campaigns for president will participate in a panel discussion the role Black Lives Matter has played the 2016 election cycle, organizers of the event told BuzzFeed News.
LaDavia Drane, Hillary Clinton's black outreach director, as well as Yvette Lewis, Martin O'Malley's campaign co-chair, and Symone Sanders, Bernie Sanders' national press secretary, will participate.
The event is being hosted by Democratic GAIN, a recruiting and development organization that places diverse political operatives inside progressive campaigns. The event will take place on Dec. 3 in Washington at the National Education Association.
"In light of growing concerns regarding racial justice policies and economic empowerment, we can think of no more appropriate time for a serious conversation about what this all means to our movement and to our country, especially as we approach a presidential election year, where so much is at stake," Kouri Marshall, Democratic GAIN's executive director, told BuzzFeed News.
The organization is also encouraging the operatives to collect resumes of people who want to work in the 2016 election cycle.
Derrick Robinson of the political and public affairs consulting firm Smoot Tewes will moderate the panel.
"I think at the beginning of this movement people didn't quite expect Black Lives Matter to be where it is now," Robinson said. "I think their impact in this election speaks a lot to their effectiveness in ensuring that certain conversations are happening among our elected officials and now our presidential candidates.