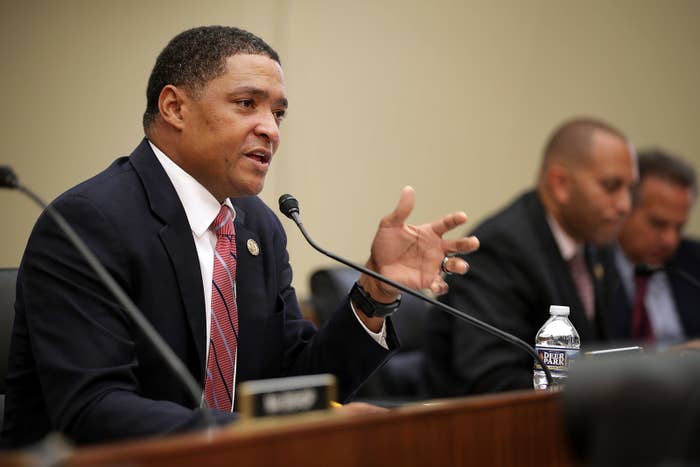 WASHINGTON — Rep. Cedric Richmond, the chair of the Congressional Black Caucus, has been a fierce critic of Sen. Jeff Sessions — President Donald Trump's pick to lead the Department of Justice — and is now expanding those criticisms to Trump's pick for a senior-level position in the civil rights division of DOJ.
John Gore, a senior lawyer from the firm Jones Day, was tapped to be deputy assistant attorney general for the division shortly after Trump's inauguration. He is known for his work defending Republican redistricting plans after lines were redrawn following the 2010 census.
"President Trump's pick for a senior leadership position in the civil rights division of DOJ is a slap in the face to what the division has represented for over 50 years," Richmond said in a statement. "Starting with his nomination of Sen. Sessions, the President has sent a clear message that he intends to trample on the rights of minority groups and leave no place for recourse."
"John Gore has a long record of defending Republican-proposed voter suppression and redistricting laws, including maps that federal courts determined were drawn to dilute the voting power of African-Americans," Richmond continued.
Richmond has been outspoken about Trump's appointments to the Justice Department, delivering testimony in confirmation proceedings against Sessions.
"Voting is a fundamental right protected by the Constitution. It represents the bedrock principle of American democracy. I call on the Trump Administration to start living up to its duty to serve all American citizens, and for President Trump to take his presidential responsibilities seriously."
CORRECTION
John Gore was hired to be deputy assistant attorney general of the Civil Rights Division at DOJ. An earlier version of this post misstated that he was picked to lead the division.