Congressional Black Caucus PAC Set To Back Candidates In House Races
The PAC, on a more aggressive course to elect black members in close races in 2016, will today throw its support behind Will Jawando, a candidate for Maryland's 8th district.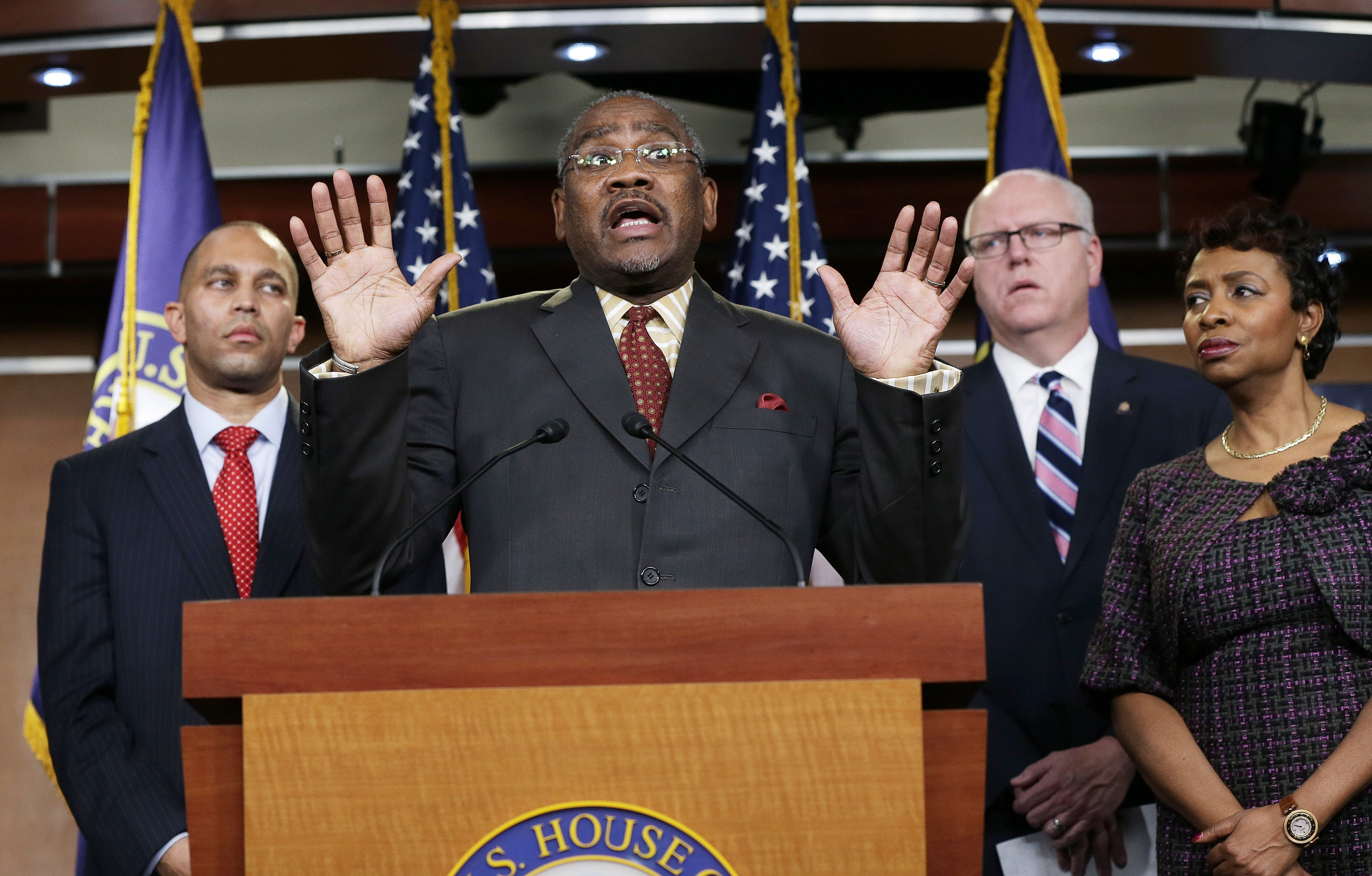 WASHINGTON — The Congressional Black Caucus (CBC) Political Action Committee is set to endorse at least three candidates in key House races, sources familiar with the developments told BuzzFeed News.
The CBC PAC, chaired by New York Rep. Gregory Meeks, is expected in support of three candidates in tight primary races. Today, the PAC will announce of its support of Will Jawando in the Democratic primary to represent Maryland's 8th District. The primary is April 26.
"I am honored to have the CBC PAC's endorsement," Jawando said in a statement to be released by his campaign and the PAC. "Members of the CBC have been champions of the progressive policies I believe in and have worked on throughout my entire career in public service.
"Whether it is their strong commitment to grow our economy by supporting economic development and small and minority owned businesses, or their work to build a strong public education system, fight for equal pay for equal work, and make our criminal justice system more just, members of the CBC have been on the side of working families."

The CBC PAC was expected to also endorse at least two other candidates: Val Demings, a candidate in Florida's 10th district, and Isadore Hall, a California state senator running to represent the state's 44th district. (A CBC PAC official told BuzzFeed News the Demings endorsement was not finalized.) The PAC can donate up to $5,000 to each candidate in the primary, and another $5,000 in the general election.
Jawando, 32, is running in a hotly-contested primary that features Kathleen Matthews and Maryland State Sen. Jamie Raskin. The seat is being vacated by Rep. Chris Van Hollen who is running for the U.S. Senate.
The forthcoming endorsements are by no means a surprise; the CBC PAC exists to increase the number of black members in Congress. But the timing indicates the PAC is leveraging its platform in the next year's election with the last election cycle in mind.
Politico reported on Tuesday that the CBC had been annoyed by the Democratic Congressional Campaign Committee's tendency to only recruit minority candidates in districts with large populations of minority voters. The CBC is still disappointed in the loss of a seat in Nevada, Steven Horsford of Las Vegas, whom leaders inside the caucus had identified for a future leadership role.

The districts Jawando, Hall, and Demings are running in are seen an opportunity to expand the base of districts with black members.