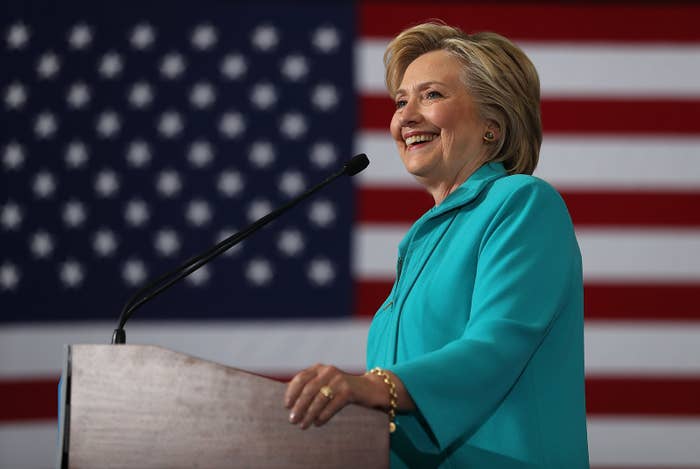 WASHINGTON — As the school year begins, the Clinton campaign is launching an engagement effort to reach out to young voters at historically black colleges and universities (HBCUs) that kicks off Friday with a voter registration rally at Florida A&M University in Tallahassee. Tim Kaine will get things started there, and Clinton surrogates will appear at HBCUs in the weeks to come.
"Through this renewed push and building off efforts from the primary, the campaign will encourage HBCU students to organize their student bodies, register, re-register, and mobilize their peers for the election," a Clinton aide said in an email to BuzzFeed News.

Clinton's college affordability plan specifically targets HBCUs, taking some of it from America's College Promise Act, introduced by Virginia Rep. Bobby Scott. She has committed to creating a $25 billion fund to support serve low- and middle-income students, and wants to make two-year colleges free.
Clinton's campaign launched "African Americans for Hillary" on the campus of Clark Atlanta University last October. She gave a speech on making sweeping changes to the criminal justice system with a slate of celebrities like Usher and Grant Hill and politicos like Atlanta Mayor Kasim Reed and Rep. John Lewis in attendance. Now it's Kaine's turn. On the stump, to black audiences, Kaine sometimes likes to effortlessly rattle off the HBCUs in his state of Virginia — an effective line for black voters still getting to know him.
With Kaine starting things off Friday, the campaign is aiming to pair Clinton surrogates with campus organizers to drive excitement and voter registration on campus. Celebrity surrogates like Angela Bassett visited HBCUs for Clinton during the primary, and those visits will continue down the campaign's final stretch a Clinton aide said.
On Thursday, former CNN commentator and former South Carolina Lt. Governor candidate Bakari Sellers visited Savannah State to speak to students about the election. On Friday, North Carolina Rep. and Congressional Black Caucus Chair G.K. Butterfield will preside over a "general election kickoff" call and Marcia Fudge will lead an organizing event at Cheyney University in Pennsylvania over the weekend.