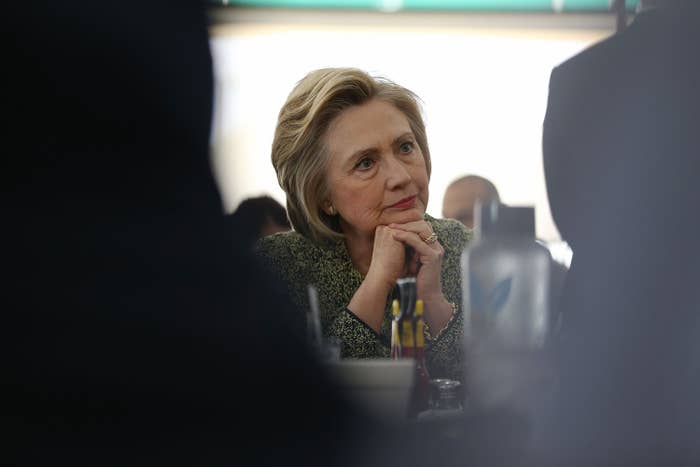 WASHINGTON — Troy G. Clair, the chief of staff to the chair of the Congressional Black Caucus, has gone to work for Hillary Clinton's campaign in North Carolina, three sources tell BuzzFeed News.
Clair left to become the state director for North Carolina, according to two of the sources, who were not authorized to speak on the issue because the campaign has not publicly announced the hire.
Clinton coasted to victory in North Carolina in the Democratic primary with 54.6% of the vote, though the general will be a much different electorate. In 2008, Barack Obama won North Carolina — a traditionally conservative Republican state that has seen a massive influx of suburbanites in recent years. This year, it is again a key state that some Democrats believe Clinton could win against Donald Trump, and potentially carry to victory down-ballot Democratic Senate and gubernatorial challengers to the Republican incumbents.
Clair became Butterfield's chief of staff in 2012, and plans to return to Butterfield's office at the close of the campaign. A Brooklyn native, Clair came to Butterfield's office from the Treasury Department and was instrumental in helping Butterfield as the face of the CBC. Colleagues describe him as a consummate professional who is detail-oriented and easy to work with.
Clair has ties to North Carolina; he went to Duke University. An email to Clair's House email returned, "I am currently on leave from Congressman Butterfield's office and will not be monitoring this email account."
Clinton named another highly regarded black operative, the DSCC's Simone Ward to be her state director in Florida. Saul Hernandez, who had formerly been Butterfield's legislative director had been acting as Butterfield's chief of staff, sources say.