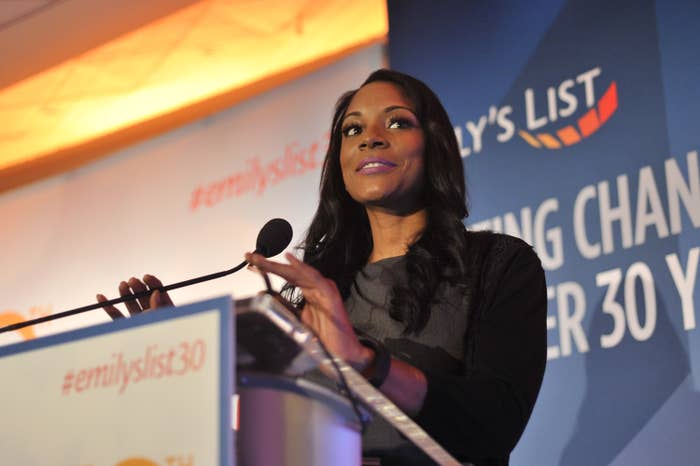 WASHINGTON — The Hillary Clinton campaign has hired Zerlina Maxwell, a well-known political analyst and writer, to join its digital outreach team, BuzzFeed News has learned.

Contacted by BuzzFeed News Thursday, a Clinton aide said Maxwell will be focused on a range of policy and cultural issues, including feminism and gender inequality.
Maxwell will also be focused on "coalitions generally, including African American and women," the aide said.
"Zerlina has been profiled in the New York Times as a top political Twitter voice to follow during the 2012 election season, and she was selected by TIME as one of the best Twitter feeds in 2014," a Clinton aide said in email to BuzzFeed News.
Maxwell, a former writer for Essence Magazine, traveled on Air Force One with President Obama in advance of his 2015 speech on the 50th anniversary of Bloody Sunday in Selma, Alabama.
Maxwell officially begins Friday — but a cursory glance at her Twitter feed shows she's already begun tweeting about Clinton to her 55,000 followers.