Clinton Campaign Adds Charles Olivier As Deputy Chief Financial Officer
Olivier, an Obama 2012 vet, will be based at campaign headquarters in New York.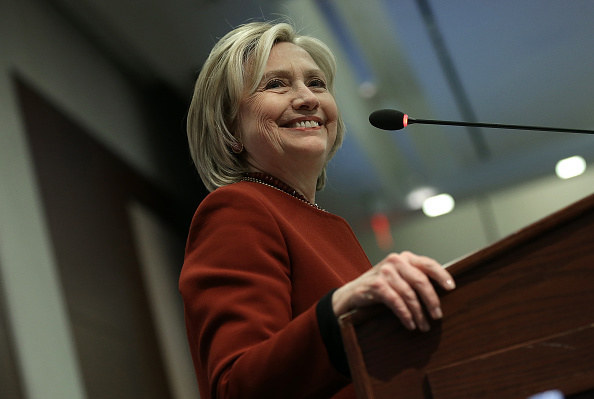 As she prepares to hold her first campaign event in Iowa today, Hillary Clinton has added Charles Olivier to her campaign as deputy chief financial officer and controller, according to a Clinton campaign official.
Olivier comes to the Clinton campaign from Smoot Tewes Group, a Democratic political and public policy consulting firm.
He was a senior accountant for Obama's 2012 campaign and will work out of the campaign headquarters in New York. A graduate of the University of Illinois-Chicago, Olivier also worked with a student group supporting the school's bid to bring the Obama presidential library to its campus.
The hiring of Olivier comes a day after BuzzFeed News reported yesterday that Jose Villarreal, a Latino with deep ties to the Clintons, will serve as her campaign treasurer. The campaign has also hired Erin Stevens to be the New York political director, and Hans Goff, a veteran political operative who served as Ready for Hillary's South Regional Political Director. Their hires were previously reported by Capital New York, and Politico, respectively.
Last week, BuzzFeed News reported that top officials from the Clinton campaign met in New York City with co-founders of Inclusv, a Democratic group seeking to boost the numbers of diverse candidates for top-level positions in Democratic campaigns.
"I think it's an encouraging start towards building a campaign that reflects the rising American electorate," Rodell Mollineau, a longtime Democratic political operative and consultant working on diverse hiring this election cycle. "Knowing a few of these folks personally I believe they are top notch operatives who will be critical to the success of the Clinton campaign."
Olivier, as well as Stevens and Goff, is black. Over the weekend, campaign manager Robby Mook handed out a mission statement to aides which detailed core values of the plan, one of which was building a diverse team, Politico reported.
"We are a team: we are committed to helping each other succeed to deliver on our core purpose," the memo read. "We are a diverse, talented family: we work together, empower and respect each other, and have each other's backs, especially our volunteers."