Christie Stands By Decision To Quarantine Healthy Nurse
On Sunday, Gov. Christie's decision a quarantine a nurse who treated sick Ebola patients in West Africa overshadowed the reason he was there: to campaign for Gov. Rick Scott.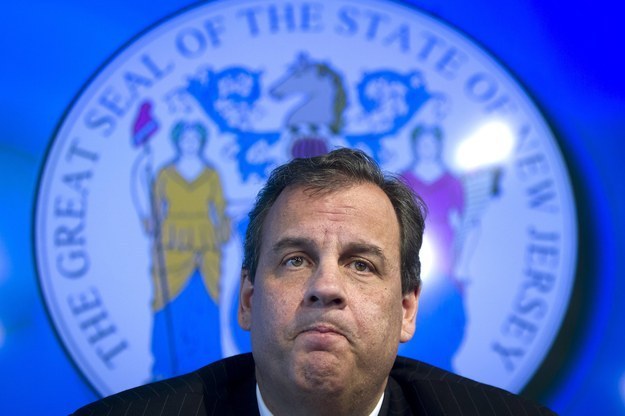 BOCA RATON, Florida — New Jersey Gov. Chris Christie defended Sunday his decision to enforce a mandatory quarantine for health workers who have interacted with Ebola patients and who are entering the state of New Jersey.
Christie has faced questions about a quarantined Doctors Without Borders nurse who showed no symptoms of being infected with the Ebola virus, as he campaigns here with Republican Gov. Rick Scott.
The woman, Kaci Hickox, has not tested positive for Ebola. But asked why she had been isolated anyway, Christie said he'd made a public health decision on one individual to protect millions.
"The reason she's been quarantined is because she's been high risk," Christie said outside of a retail stop at an Italian pizzeria in Plantation. Christie said that Hickox had a fever, one of the symptoms associated with infected patients.
But later, at a retail stop in Boca Raton, Christie told reporters that he couldn't get into specifics about her condition. It was not immediately clear if Christie was backtracking from his original statement that she had "presented" with a fever.
"We're one of the five gateway airports in the country where everyone who has spent time in West Africa is going to come through," Christie said, referring to Newark Liberty International. "What we've said was if you're a health care worker who has had direct contact with people who are ill with the Ebola virus in West Africa, you're going to get quarantined for 21 days."
Under pressure, New York Gov. Cuomo on Sunday issued revised guidelines for medical personnel returning from Ebola-stricken nations. The new policy brings New York closer to federal protocols and distances itself from the controversial policies still in place for New Jersey.
Christie said at the second press gaggle that he's sorry if isolation made Hickox uncomfortable.
"I understand that she doesn't want to be quarantined. But my greater responsibility is the 8.9 million people in the state of New Jersey."
Christie said he did not consult the White House before making his decision. He did not engage a reporter who referred to a New York Times report that the Obama administration is pressuring New York and New Jersey to end their mandatory quarantines. Christie later told a Times reporter that he had not heard from the White House about the policy.
"I think folks understand we want to take every precaution," Christie said about the policy. "If it gets to the point where she no longer [has] an issue as a risk factor then we'll move on from there."