'Black Lives Matter' Set To Launch Online Recruitment Campaign
StayWoke.org is meant to link up would-be activists.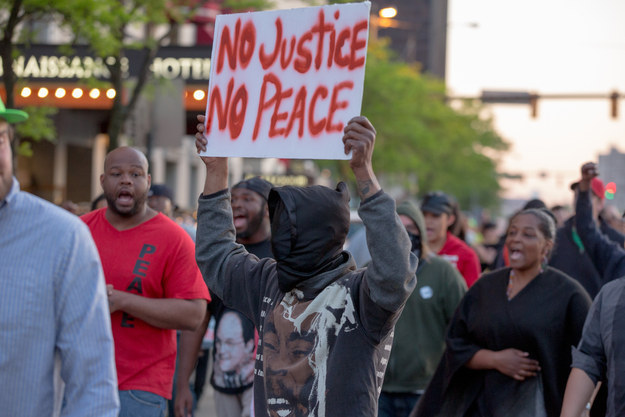 WASHINGTON — Organizers in the Black Lives Matter movement are preparing to launch a digital platform designed to connect activists to broaden the movement that developed last year.
The project, StayWoke.org, uses a five-minute survey requesting information on an individual's background and capacity to participate in the work of organizing — research, collecting data, fundraising, or tracking legislation.
The effort, organizers say, has already produced 5,000 responses in just a few days.
The founders of the site believe there's untapped power in digital organizing, and want to expand the organizing potential beyond Twitter. Sustaining movements can be difficult without more centralized means of communication and organization.
Email responses by DeRay Mckesson, one of the platform's founders, made available to BuzzFeed News show, the organizers believe, a desire for increased activism even if there aren't specific plans yet. Many of the responses read like they're meant more for relationship-building collaboration than, at this stage, concrete plans.
"In preparing for the launch, I noticed that you wrote about the need to turn, 'Twitter influence into real-life influence' and I wanted to follow-up and learn more about what strategies you think might allow us, collectively, to do that well," Mckesson wrote back.
Another respondent caught Mckesson's eye: It was from a recruit who wrote about the "need to 'imagine + implement new, emancipatory/emancipated social relations.'" "I wholeheartedly agree — I'm writing because I'd like to learn more about what you've imagined and what your thoughts are for the possibilities given the current opportunities."
In another example, Mckesson himself asked outright how he personally could better accomplish what the survey was attempting to do.
"I noticed that you wrote about the importance of reaching and educating people 'who are not connected to advocacy networks,'" Mckesson wrote. "I'd love to learn more about how you'd suggest that we go about this.
"I think that you're right and we've been playing with ideas to make this possible and I'd love to learn from you."