Black Lawmakers Who've Been On Bill Maher's Show Decline To Comment On N-Word Episode
Maher has been widely and sharply criticized for his use of a racial slur during an interview with Sen. Ben Sasse.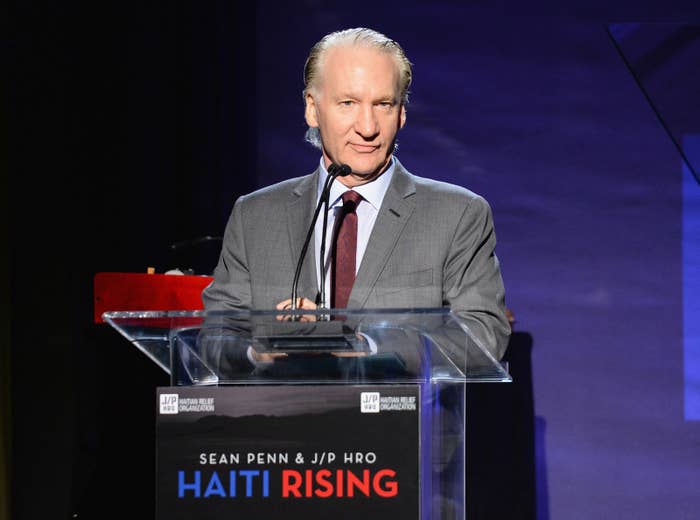 Black lawmakers who have appeared on Real Time with Bill Maher declined to comment on the comedian's use of a racial slur and whether they would return to his show if asked.
At least five current members of Congress who are black — Sen. Cory Booker, and Reps. Maxine Waters, Barbara Lee, Sheila Jackson Lee, and Keith Ellison — have all appeared on Maher's show in recent years.
When asked by BuzzFeed News for comment, spokespeople for each of the members of Congress either didn't return messages seeking comment, or said they were unavailable.
Maher has come under intense scrutiny after jokingly saying he was a "house nigger" in a punchline on his show Friday night with Nebraska Sen. Ben Sasse. Sasse's has also been widely criticized for his reaction.
Rep. Donna Edwards, who left Congress in 2016, once appeared in a segment with Maher including the comic Marc Maron that discussed the politics of the phrase "Black Lives Matter" during the campaign. Edwards, who ran an unsuccessful bid for the U.S. Senate, directed much of her criticism at Sasse.
DNC Chair Donna Brazile, who has also been a guest of the show, suggested that his apology was sufficient.
HBO made a statement saying Maher's words were "completely inexcusable." Meanwhile, a chorus of voices continue to call for Maher's job.
"Friday nights are always my worst night of sleep because I'm up reflecting on the things I should or shouldn't have said on my live show," Maher said in his apology statement. "[Friday] was a particularly long night as I regret the word I used in the banter of a live moment. The word was offensive and I regret saying it and am very sorry."