Black Lawmakers Split On Whether Rahm Emanuel Should Resign
Members of the Congressional Black Caucus tell BuzzFeed News the question of whether Chicago mayor Rahm Emanuel should resign over the Laquan McDonald shooting is complicated by who would replace him and whether protesters can use his current vulnerability to their advantage.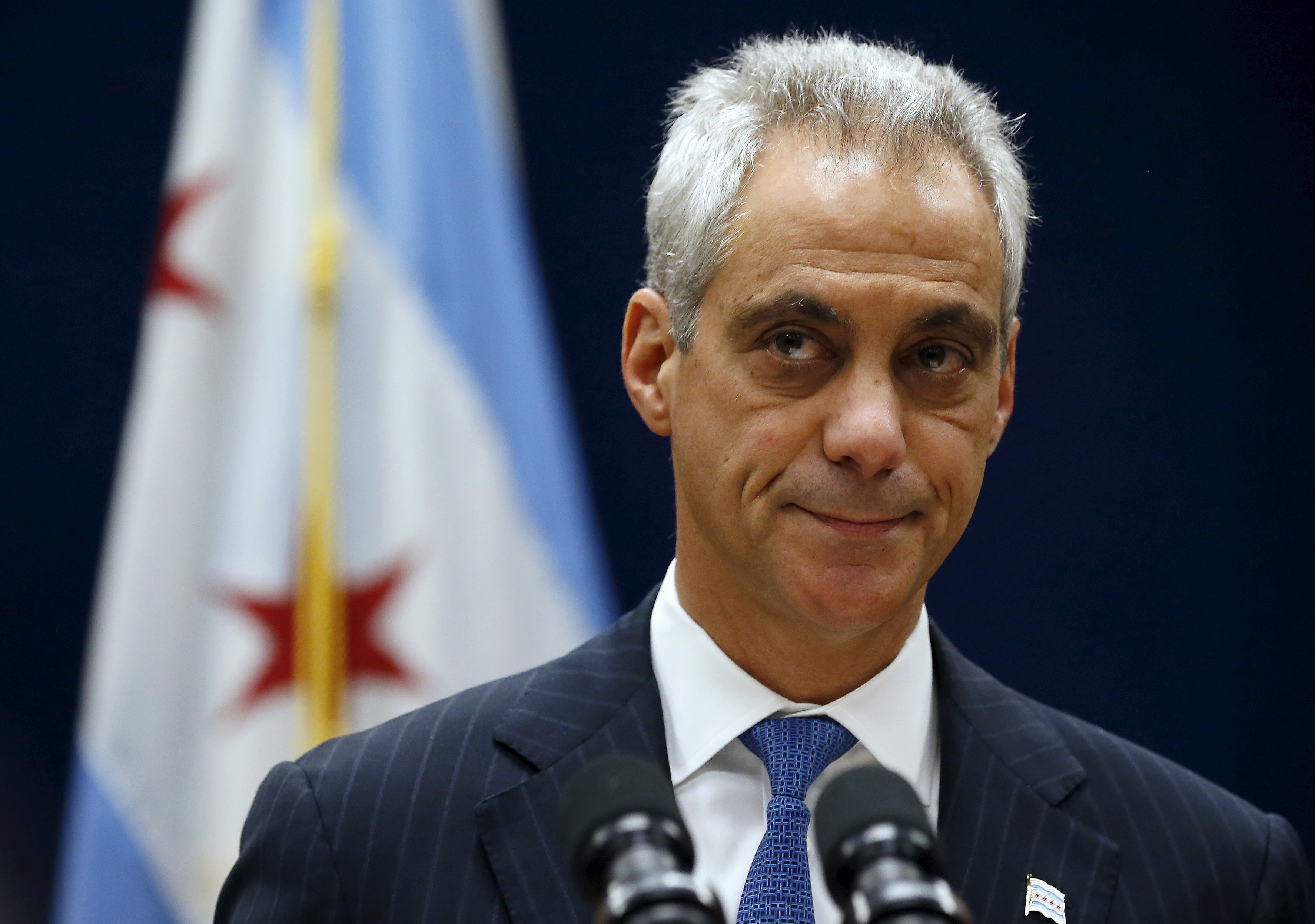 WASHINGTON — Members of the Congressional Black Caucus are split on whether Chicago mayor Rahm Emanuel should resign for his actions in the case of the police shooting of Laquan McDonald.
Emanuel has been under fire since the November release of video showing the 2014 police shooting of McDonald. The video — which the city refused to disclose until a court order forced it to do so — showed McDonald being shot 16 times by police in an encounter that played out much differently than the original police account of the incident.

Some CBC members told BuzzFeed News that Emanuel should step down. Others believe it's unlikely that Emanuel would resign and said protesters should use the mayor's vulnerability to push through their demands.
"On the specific case I think there's enough there to warrant the federal investigation that [U.S. Attorney General] Loretta Lynch said she's launched," Rep. Bobby Scott, the chairman of the Judiciary Committee, told BuzzFeed News. "Whether or not Rahm ought to step down or not is a question the people of Chicago are going to have to decide."

Demonstrations in Chicago continued this week with protesters calling for the mayor's resignation. The protesters say they don't accept the mayor's apology and believe he was complicit in a cover-up of the video.
Hundreds of protesters gathered Wednesday at police headquarters demanding the police board be fired. Hundreds more shut down traffic in central parts of the city for hours, shouting, "Hey hey, ho ho, Rahm Emanuel has got to go." They say protests will continue until Emanuel, who polls show 51% of Chicago want removed, is out of office.

A spokesperson for Rep. Bobby Rush of Chicago's South Side told BuzzFeed News that the congressman does not believe Emanuel should step down. Instead, he believes the focus should be on "real systemic change, hiring, training of officers and real conversations and dialogue on how they patrol communities," the spokesperson said. "He believes there needs to be systemic change, rather than just removing people from office."

However, two Congressional Black Caucus members, granted anonymity to speak freely, told BuzzFeed News Emanuel should step down if he withheld information about what happened to McDonald. They both expressed serious doubt that Emanuel was not aware of the video, considering the $5 million dollar settlement distributed to McDonald's family by the city of Chicago.

"You're going to tell me that $5 million dollars goes to that boy's family, and you don't know why?" one member asked.
NBC Chicago reported Thursday that emails show officials in Chicago city hall were aware of the video at least two months after the 2014 shooting.
However, several black lawmakers said their opinion on whether Emanuel should step down is shaped by the prospect of who would take over during a time of unrest in the city.
Rep. Gregory Meeks of Queens questioned whether new leadership in Chicago is what's best for the city. He said it's unlikely Emanuel would step down and that said activists and organizers should use the leverage they have at this critical moment in Emanuel's tenure to push through a set of demands.
"Hold his feet to the fire," Meeks said.
Val Demings, a former police chief who is running for Congress in central Florida in part on a platform of bringing her expertise in police-community relations to the House of Representatives, told BuzzFeed News that even a perceived cover up in a high-profile case is hard to bounce back from.
"People understand that bad things happen," Demings said. "But they want to understand that their leaders will take the appropriate action to address it. A cover up, or the appearance or perception of one, is difficult for a mayor or any leader to overcome. Once you lose to public's trust and confidence, it's tough to get it back."
"The challenge for the mayor right now is that he was running in a very tough election during the time the incident originally happened," she said. "It appears there were facts about the case that were [intentionally] concealed for political purposes. So it's incumbent upon the mayor and anybody else who was involved to clearly communicate to his constituents that that's not the case. But that is exactly how it appears right now."
When asked in passing if he should step down, Rep. Brenda Lawrence, of Michigan, stopped in her tracks.
"Yes, I do," she said.