Attack At Trump Rally Raises Concerns For Black Lives Matter Movement
The melee at a Trump campaign event on Saturday reinforced fears among Black Lives Matter protesters about trying to disrupt Republican rallies.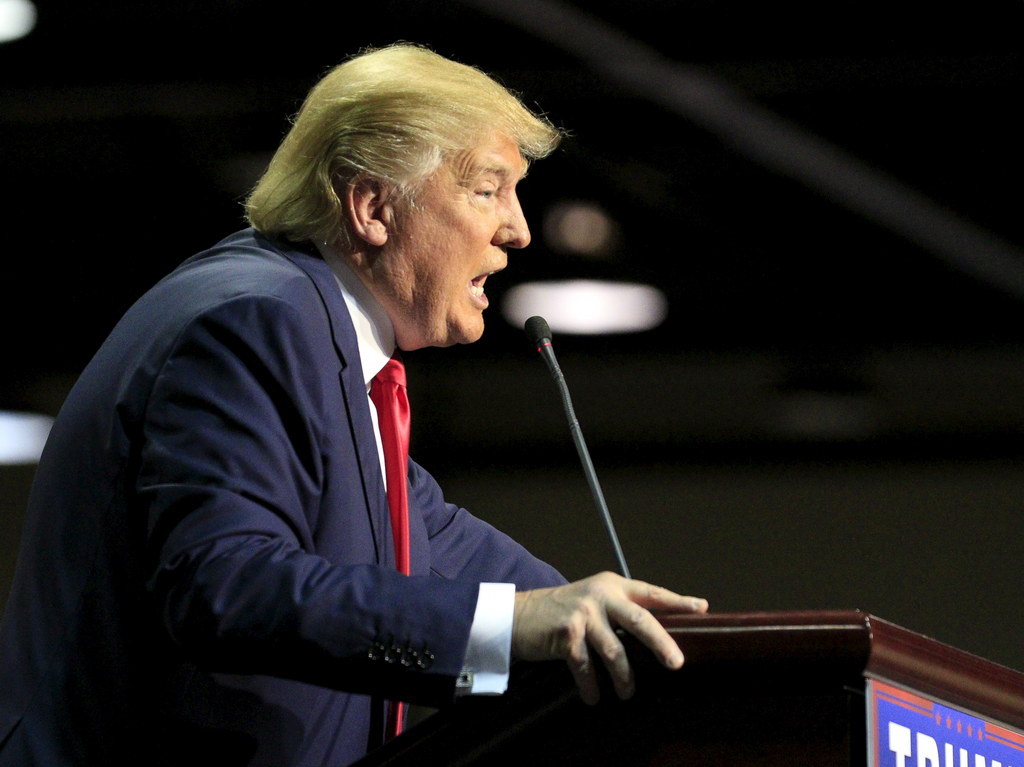 WASHINGTON — Black Lives Matter organizers who have disrupted politicians on the campaign trail in 2016 have heard the call, mostly from Democrats: Why not protest Republicans, too?
The one-sidedness of the protesters' confrontations has been a source of consternation inside campaigns and among Democrats watching the movement closely. Some Black Lives Matter activists have argued that their movement is better served by keeping their Democratic allies accountable.
Enter Donald Trump.
On Saturday, an Alabama man identified by multiple news outlets as Mercutio Southall Jr., was reportedly punched, tackled and kicked Saturday during a Trump rally in Birmingham, Alabama. Southall had been chanting, "Black lives matter!" Trump, as he's done before when disrupted at rallies, called for the protester's removal. "Throw him out!" the Republican presidential candidate said from the podium.
Inside the Black Lives Matter movement, activists said the melee in Alabama strengthened a closely-held belief that confronting Republican candidates at rallies attended by hundreds, sometimes thousands of people, could be dangerous.
"Roughed up? Maybe he should have been roughed up," Trump said on Fox News Sunday when asked about the incident. "I had 10,000 screaming people in the room yesterday. Because it was absolutely disgusting what he was doing."
"This was not handled the way Bernie Sanders handled his problem, I will tell you that," Trump continued.
Marissa Johnson, one of the organizers who protested Democratic presidential candidate Bernie Sanders in Seattle this past summer, said the danger she and another activist, Mara Willingford, encountered at the Sanders rally did not compare to what Trump's supporters seemed ready to dish out.

"It's legitimately like showing up to a KKK rally," she said.

"Look at their base," Johnson continued. "It's nothing new. Just an escalation in the political climate that has brought a lot of stuff to light."

Avery Jackson, a Morehouse College student and a protester with the Atlanta-based #AUCShutItDown, which disrupted a Hillary Clinton event at Clark Atlanta University last month, said the people who engage in disruption and similar tactics "are not disposable" and the Trump incident was evidence that those who engage in protest are putting themselves at risk.

"It's crazy that at a presidential campaign rally this would go down and there would not be any sanctions or statements on the behalf the party that he wants to represent as the nominee," Jackson said. "There's not any sort of large outcry besides the one coming from the people who support the guy who was victimized."
Jackson said he's heard the calls for Black Lives Matter to protest Republicans — but even if he'd considered that before, he and others are probably thinking twice now.

"I think this shows what kind of risk that is," Jackson said. "I think it's important for people to recognize that the people who involve themselves in protest and disruption on behalf of this movement have to be strategic about the way in which we do things."
DeRay Mckesson of Campaign Zero said Trump's campaigning is built on ideas of bigotry and encourages violence. You don't remember his tax plan for instance, Mckesson said what's remembered is not Trump's tax plan, for instance, but his talk about building a border wall or creating a database on Muslim citizens.

"There's this impact to the language of bigotry, and we saw that impact be physical violence at the Trump rally," Mckesson said. "If Trump is not espousing the values of the Republican party, and if his supporters with his endorsement are physically assaulting a black man at a rally, then I wonder why then no one in the party is condemning it."
On Monday, the Washington Post reported that there would be not yet be charges filed against either Southall or the rally-goers who reportedly assaulted him.
Democratic National Committee Chair Debbie Wasserman-Schultz shared in the activists' sentiment in a statement released Tuesday, saying Trump, without mentioning him by name, contributed to hostility when he said the protester "maybe 'should have been roughed up."
"There is no place for violence in our public discourse and certainly no place for irresponsible leadership in presidential campaigns more worried about playing to the ugliest elements of their party's base than about doing what's right," she said. "Every Republican presidential candidate ought to speak out against violence against protesters if they're serious about wanting to lead America."