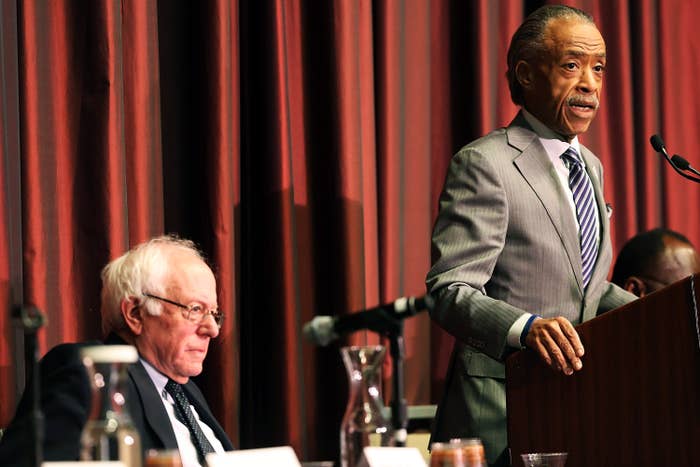 NEW YORK — The Rev. Al Sharpton and Dr. Cornel West are set to appear together at a town hall with Bernie Sanders in New York on Saturday, BuzzFeed News has learned.
Sanders is convening a town hall to address faith, justice, and economic equality, a source briefed on the event said. The town hall will also discuss housing and income inequality.
Sharpton, a close adviser to President Obama, is one of the White House's most prominent black allies; West is perhaps its most vocal critic, and their positions have been the source of tension between the two over the course of the Obama presidency.
West once called Sharpton the "bonafide house negro of the Barack Obama plantation" who had, along with Georgetown's Michael Eric Dyson "prostituted themselves in a very ugly and vicious way."
A source close to Sharpton who is familiar with the conversation said Sanders extended an invite to Sharpton Thursday. Sharpton agreed.
Sanders addressed the 25th gathering of National Action Network convention's Thursday.
Sharpton has yet to endorse in the Democratic primary race. West is supporting Sanders.