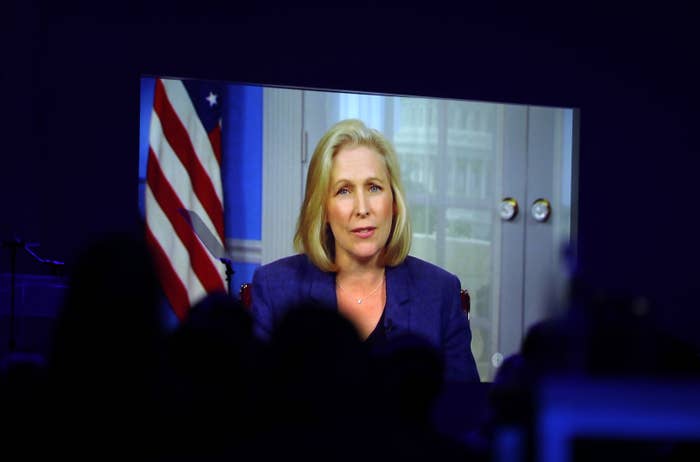 John Burnett, a Harlem Republican who ran for New York City comptroller in 2013, and was a delegate to the 2016 Republican National Convention, is considering a run for U.S. Senate in 2018, he told BuzzFeed News.

Burnett is weighing whether to join a Senate primary for the chance to try and unseat Sen. Kirsten Gillibrand, who is considered to be a possible Democratic presidential contender in 2020, but has said she plans on running to keep her Senate seat and staying there. Any Republican challenger to her Senate seat would face a highly challenging race: She won re-election in 2012 with 72% of the vote in blue New York.
The Cornell grad and businessman said he began to think about it when a friend "strongly encouraged" him to consider a run, and now he's wondering if there's a path to victory and if can raise the money. "An ordinary candidate is not going to drive the numbers to the polls that are necessary to win," he said. "Especially, downstate in New York City, where Republicans are outnumbered 7 to 1. The ideal candidate has to appeal to crossover voters and independents."
Burnett, who is an adviser to the New York Republican Party, ran unopposed in the 2013 Republican primary for New York City comptroller. He was crushed by Scott Stringer in the general election, garnering just 16% of the vote.
That doesn't mean he doesn't think he's got what it takes for 2018, though. "The ideal candidate," he said, "should have a diverse background and experiences coupled with the ability to serve all by finding common ground."
And you don't need to have a track-record of electoral success to find your way to the GOP nomination in New York. The same candidate who Gillibrand defeated in 2012 was the GOP nominee to run against Sen. Chuck Schumer in 2016. The candidate, Wendy Long, found a nearly identical result.