If there's one thing Peacock seems to be doing right — and it seems like there might be many or few, depending on who you talk to — is its nostalgic originals. Variety suggested in January that the streamer may have found a secret weapon in its ability to court Black audiences with new takes on beloved IP. The publication specifically noted the ratings success of Peacock's original series Bel-Air and The Best Man: The Final Chapters last year. Both are new additions to popular Hollywood projects with predominantly Black casts. The former is a miniseries update to The Best Man film franchise, while the latter is a dramatic reboot of The Fresh Prince of Bel-Air.
The potential to be a new go-to for Black viewers is a big deal as the streamer reportedly has had a rough economic time since its launch in 2020, though it might be turning a corner soon. Still, three is a trend, and there's yet to be a third Peacock example to definitively state the network has found a niche in nostalgic Black TV. Nevertheless, whether a coincidence or not, the success of The Best Man: The Final Chapters and Bel-Air appears to indicate Peacock may finally be finding its wings.
The data certainly suggests a notable theme. According to Variety, last year Bel-Air was the streamer's most-watched original series before The Best Man: The Final Chapters bested it by ranking No. 5 on Nielsen's Top 10 Streaming Originals chart for the Dec. 19–25 viewing period. The Best Man was also reportedly the No. 1 streaming series for Black audiences within the first two weeks of its premiere.
While The Best Man: The Final Chapters was a one-off miniseries, Bel-Air returned for Season 2 on Feb. 23, meaning the possibility for more success is imminent. Peacock has yet to release ratings for the second season. Regardless of whether it matches Season 1's ratings, series creator Morgan Cooper credited, in part, Peacock and its support for the show's success
"It felt really good knowing that Bel-Air was very sought after," he said. In 2020, after a competitive pitch process, Peacock picked up Bel-Air with an unprecedented two-season order. "Peacock made an incredible commitment," Cooper added.
Launching a reboot or reimagining of nostalgic IP is not an easy feat, which makes Peacock's success in doing so noteworthy. Many attempts — like Gossip Girl and Peacock's own Saved by the Bell — struggled to find their footing before being canceled.
What may have helped Bel-Air stand out was ditching much of Fresh Prince's original setup for something entirely, well, fresh. Fresh Prince was a 30-minute multi-camera comedy, while Bel-Air is a one-hour drama. The show honors the spirit and legacy of the Fresh Prince characters but expands the show beyond Will's woes, to include a more detailed exploration of side characters' lives, like his Aunt Vivian and Uncle Philip Banks's careers.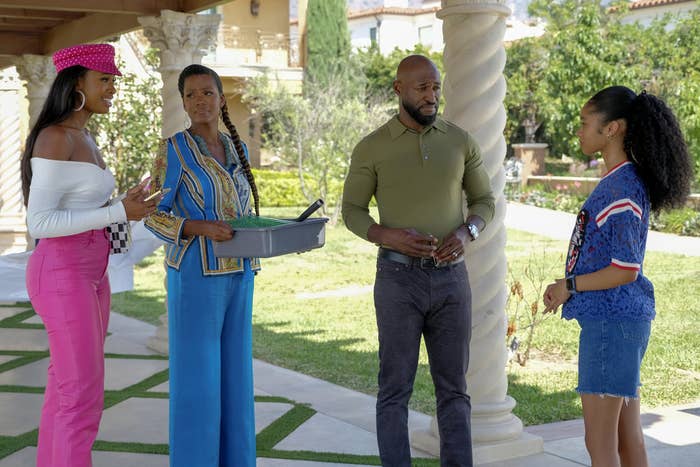 "Anytime you do a reboot or develop well-known IP, we always ask, 'Why now?'" Lisa Katz, president of scripted entertainment content for TV and streaming at Peacock's parent company NBCUniversal, told BuzzFeed News. "Morgan [Cooper] had a really strong vision for how to take the story from a family comedy and turn it into [an] aspirational drama that felt very modern and relevant."
Bel-Air's Season 2 showrunner Carla Banks-Waddles, who was an executive producer and writer on the first season, praised Peacock for a willingness to depict "nuanced conversations" around race, mental health, queer identity, and education.
"[Peacock was] on board with these culturally nuanced conversations we wanted to tell and creatively willing to take those risks with us, helping us push the envelope and saying, 'Don't hold back,'" she told BuzzFeed News.
There are also the show's aspirational elements, which are a cornerstone of the Fresh Prince brand. In the reboot, coveting Hilary's wardrobe and ogling over the family mansion may hook viewers, but Banks-Waddles believes the key to the show's success isn't dreamy elements. It's capturing the spirit of a modern-day Black family.
"By this point, we've seen rich Black families on television, so that doesn't feel like the story, and we never led with that," Banks-Waddles said.
Then there's the show's cast, another notable distinction from Fresh Prince. Banks-Waddles said it was important the show found "young fresh faces [that helped give] people the room to not come to this show with a preexisting notion of who the cast was." This includes newcomer Jabari Banks as Will and former child actor Coco Jones as Hilary.
That's not to say Bel-Air hasn't benefited from the classic reboot trope of bringing original actors back. Tatyana Ali, who played Ashley Banks in Fresh Prince, is playing schoolteacher Mrs. Hughes in Season 2.
Regardless of Bel-Air's success, a single show does not make a network. Peacock "having a moment" — as Vulture recently phrased it — may also be the result of the Natasha Lyonne–led whodunnit Poker Face. The series debuted in third on Nielsen's streaming rankings earlier this month, behind only Netflix properties Ginny & Georgia and You People. Peacock can also boast being the streaming home to high-profile theatrically released films like M3GAN and Nope.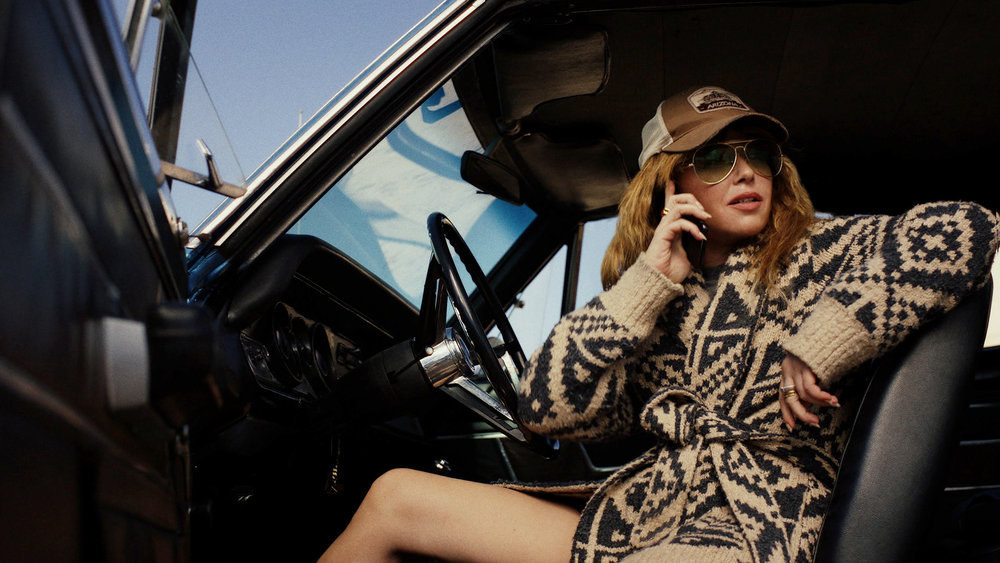 Whether or not the success of Bel-Air — and The Best Man — will lead to Peacock rebooting even more beloved IP, specifically those featuring a predominantly Black cast, is yet to be seen. But what is clear is that the NBCU streamer may have stumbled upon a golden egg, and only time will tell if it hatches.