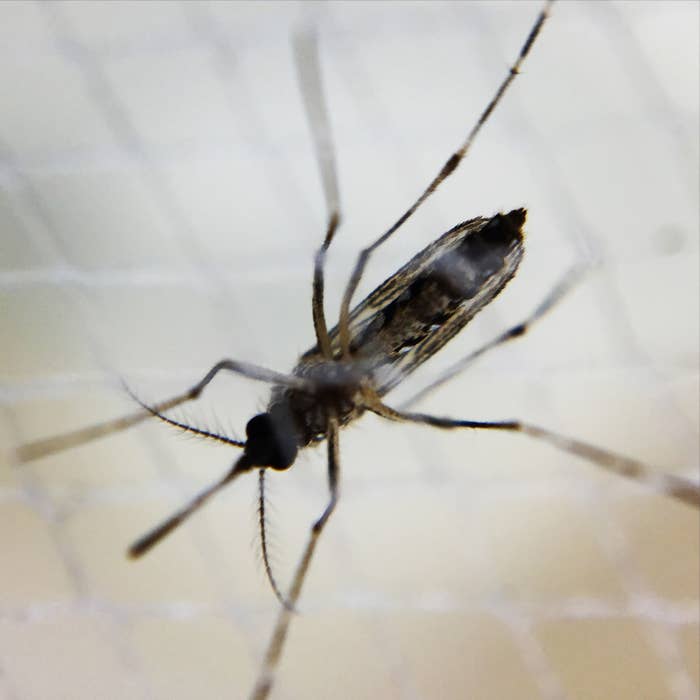 Public health officials on Friday announced that the Zika virus has arrived in the United States, confirming early reports of four Florida patients infected by domestic mosquitoes.
In a statement, the The Florida Department of Health (DOH) concluded that "a high likelihood exists that four cases are the result of local transmission" of the tropical disease.
The CDC has previously recommended that pregnant women, or ones contemplating pregnancy, postpone travel to Zika afflicted areas. Those afflicted areas now include south Florida and Miami, a major US city home to about 5.5 million people .
The announcement comes less than a year after Brazilian doctors began raising the alarm about the Zika virus, linking the spread of the tropical disease to severe birth defects. Zika has spread to nearly 50 countries in the last year.
Florida officials had announced the possible cases of a Miami woman and a resident of nearby Broward County who appeared infected by local mosquitoes a week and a half ago. More than 200 people were interviewed to confirm that the patients hadn't traveled to Zika-afflicted regions, or had sex with someone who had (the other way that the virus can be transmitted), according to health officials.
In February, the World Health Organization declared a global public health emergency over the now established link between infection with the virus and the severe shrunken brain and skull birth syndrome called microcephaly. Zika infections have been linked to more than 1,700 cases of microcephaly in 13 nations, with the great majority of the cases in Brazil.
In the US, about 1,400 people are already infected with the Zika virus, cases acquired through travel or sexual transmission, according to the CDC. Puerto Rico is in the midst of an extensive local outbreak that has infected another 3,700 people and counting.
The four Florida cases show that US travelers infected overseas must have been bitten by mosquitoes in that state, which then transmitted the virus to the newly confirmed patients.
"I'm already multiplying that number by a couple dozen more that we have missed," infectious disease expert Peter Hotez of the Baylor College of Medicine told BuzzFeed News. "We are probably missing the vast majority of cases."
The Aedes aegypti mosquitoes that carry Zika typically become infectious within two weeks of biting someone with the virus, and they can live for two to three months. Mosquito season lasts through September in southern US states.
Florida's major blood bank announced it would start screening donations for Zika on August 1, and some Texas blood banks have also started. Florida health officials are also screening Aedes aegypti mosquitoes for infection with the virus.
In July, the CDC gave Florida public health departments nearly $27 million in funding for public health emergencies, and the state got another $1.3 million specifically for Zika. The Obama administration recently provided the state another $5.6 million in emergency preparedness funding as well. Congress recessed a week and a half ago without paying for a federal response to Zika.
The Obama Administration had asked for $1.9 billion in February, and Congress this month produced a $1.1 billion bill that also cut off funding for birth control, cut environmental regulations, and took money from Ebola funding. That stalled the effort in the Senate, despite calls from Florida Republicans such as Rep. Vern Buchanan and Sen. Marco Rubio.
"Congress didn't fund the bill and obviously that's disappointing," Florida governor Rick Scott, a Republican, said at a news conference on Friday.
Scott expressed confidence that state health officials would control mosquito breeding near the four likely local cases and prevent a wider outbreak of Zika virus, based on past success in containing local cases of dengue, another serious mosquito-borne virus, in Florida. State health officials are not making any travel recommendations for pregnant women, other than to take all precautions against mosquito bites, for that reason, seeing low odds of more local cases.
CDC officials have downplayed the risk of the Zika virus spreading widely in the US even after it establishes a beachhead in domestic mosquitoes. The agency points out that the chikungunya virus, also spread by Aedes aegypti mosquitoes, hasn't spread much since its 2013 arrival. Plus, most people living in southern states use window screens and air conditioners, keeping the bugs in check.
Hotez, however, said that this reasoning overlooks poor neighborhoods in Miami, Houston, New Orleans, and other Gulf Coast cities where screens and air conditioners are often absent.
"Congress does not seem to be listening, or doesn't care about poor, pregnant women in Gulf Coast states," Hotez said.
UPDATE
This story has been updated with a comment from Florida Gov. Rick Scott.