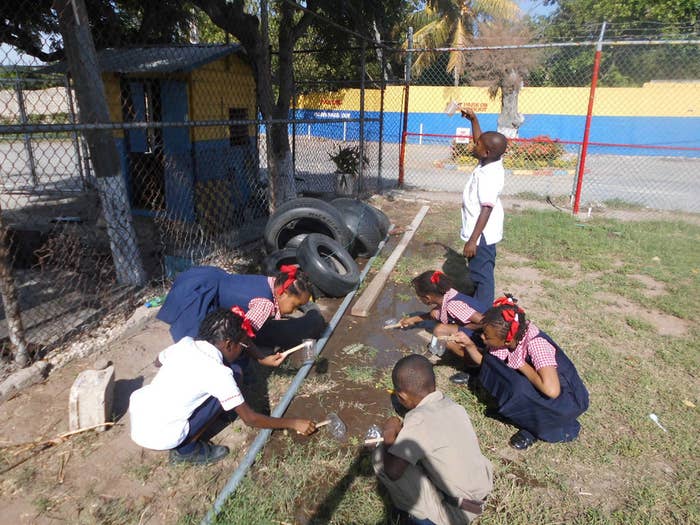 Jamaica reported its first confirmed case of Zika virus over the weekend.
The 4-year-old child initially developed symptoms in the middle of January and the Zika infection was confirmed on January 29. News stories citing Jamaica's health ministry claimed the child acquired the infection in Texas. But the ministry now says the "case is being investigated to determine the source of infection," including tests of Jamaican mosquitoes.
An outbreak of Zika has spread to 23 nations in the Americas in the last year, marked by a strongly suspected link to thousands of children born with microcephaly, an abnormally small brain and skull, in Brazil. Jamaica, along with Columbia and El Salvador, has recommended women avoid pregnancy in response.
"Based on case information available at this time, the evidence supports the fact that infection likely occurred in Jamaica and does not raise a concern for local transmission here," Carrie Williams of the Texas Department of State Health Services told BuzzFeed News by email.

If that is confirmed, it would mean the virus linked to an outbreak of severe birth defects in Brazil is being spread by mosquitoes in Jamaica.
In the U.S., there have been 31 cases of confirmed Zika infections, 6 of them in Texas, and all of them acquired by overseas travelers.

Jamaica's Ministry of Health originally planned a public briefing on Zika on Monday, but has postponed the event until Tuesday.
"Be Aware, Zika Is Near," says the ministry's website, advising pregnant women to take extra care to avoid mosquito bites.