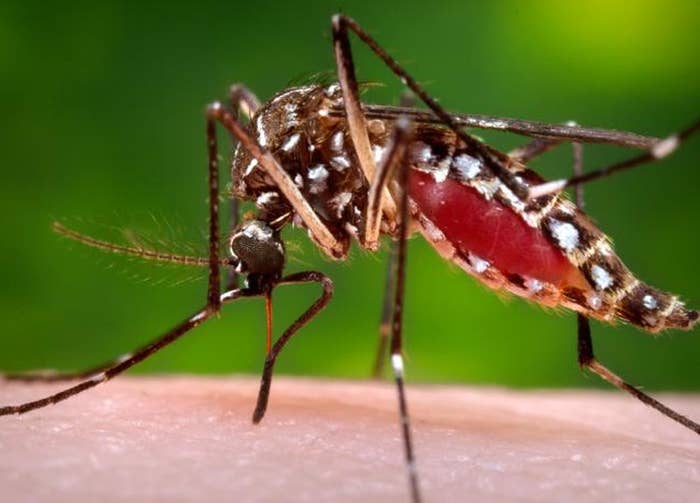 Florida health officials are now investigating four Zika virus patients who are suspected of catching the disease from local mosquitoes, raising questions about what to tell pregnant women in and around Miami, a city of 5.5 million people.
"These may be the first cases of local Zika virus transmission by mosquitoes in the continental United States," the FDA said in a statement requesting that all blood donation centers start screening for Zika virus in two south Florida counties, Miami-Dade and Broward, temporarily halting donations there. People who have traveled to those counties shouldn't donate blood for four weeks afterwards, the FDA said.
Florida authorities announced the first possible case on July 19. Independent scientists are puzzled why it has taken them so long to confirm them. "Why the hold-up in making an announcement?" infectious disease expert Peter Hotez of the Baylor College of Medicine asked BuzzFeed News.
Hotez says an announcement from CDC is overdue, especially if the agency is waiting to find a mosquito with the virus in Florida, a needle in the haystack endeavor, before making a confirmation. The only reason would be "some strange political agenda," he said by email, where they don't want the announcement falling in the middle of the Democratic National Convention.
"This has become a chronic problem in our nation, a general wall of silence and lack of openness in terms of timely public health communication during times of epidemics," Hotez added, citing the 2001 anthrax attacks, 2009 swine flu outbreak, and 2014 ebola cases, where inadequate public health warnings initially added to public confusion about diseases. "In my opinion, this has been an issue ever since the office of the US Surgeon General was disempowered more than 20 years ago."
Asked by BuzzFeed News at a CDC telebriefing, Surgeon General Vivek Murthy said "it is too soon" to extend CDC travel recommendations for pregnant women to south Florida. He cited state health officials' efforts to trap a Zika infected mosquito, and continued investigation into possible sexual transmission of the virus among the suspect case patients.
"The possibility of local transmission in Miami-Dade and Broward counties makes it all the more important that women who are pregnant, or who might potentially become pregnant, take all precautions," Murthy added, chiefly avoiding mosquitoes.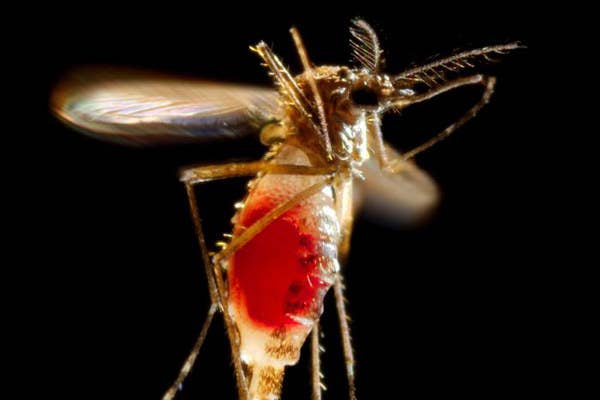 Zika infections during pregnancy are now linked to more than 1,700 cases of microcephaly, the severe shrunken skull and brain birth defect. Most of the affected infants are in Brazil, with cases in a dozen other countries.
"Our patients are very frightened," ob-gyn Karen Harris, chairwoman of the Florida district of the American Congress of Obstetricians and Gynecologists, told BuzzFeed News. "It's probably going to spread all the way up the state."
The CDC has not issued any warnings for pregnant women about traveling in Florida, CDC spokesman Tom Skinner told BuzzFeed News. But the public health agency does recommend they avoid travel to 50 Zika-afflicted nations or territories, including Puerto Rico.
"Evidence is mounting to suggest local transmission via mosquitoes is going on in South Florida," Skinner told Reuters on Wednesday, though he declined to elaborate on this evidence for BuzzFeed News. About 1,400 people in the US have been infected by the Zika virus in cases acquired through travel or sexual transmission, according to the CDC.
The Florida Department of Health does not have a recommendation for pregnant women living in Miami, or those contemplating travel to south Florida, a popular travel destination. The department says that it has interviewed about 200 people in the investigation of the suspected local cases. A CDC investigator is assisting in the investigation.
In the meantime, Florida is reporting 381 cases of Zika in travelers, including 53 pregnant women whom the state is monitoring.
"At this stage it may be a bit premature to issue a travel advisory," infectious disease expert Nikolaos Vasilakis of the University of Texas Medical Branch at Galveston told BuzzFeed News. Vasilakis expressed confidence that air conditioning and screened windows meant any outbreak of Zika in south Florida would remain bottled up there.
Vasilakis recommended that people in Florida follow past CDC recommendations for avoiding mosquito bites, using repellants and emptying of water containers where mosquitoes lay eggs, such as flower pots and birdbaths. Zika can also be sexually transmitted, and the CDC has recommended the use of condoms or abstaining during pregnancy.
A travel recommendation for pregnant women probably won't stop the spread of Zika virus in Florida, Harris said. "You can't tell people in Florida not to travel. It's not going to happen."
UPDATE
This story has been updated with comments from Karen Harris.