Zika Infections In Third Trimester Don't Lead To Severe Birth Defects, Study Finds
Colombia has recorded some 65,000 Zika cases since October, and a wave of infected pregnant women are now giving birth, with only a few severe birth defect cases reported so far.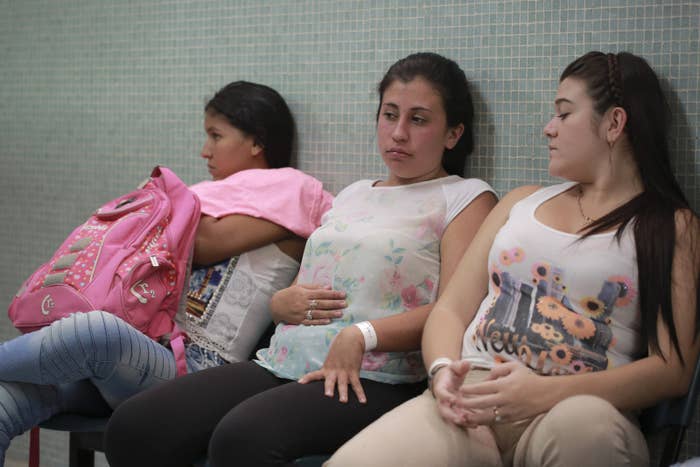 The Zika outbreak in Colombia has struck more than 65,000 people with symptoms of the tropical disease, including nearly 12,000 pregnant women, Colombian and U.S. public health officials reported on Wednesday.
The report comes with some hopeful news about infections during late pregnancy. So far, about 90% of the 1,850 Colombian women infected in the the third trimester of pregnancy have borne children, and none of those babies have the severe brain birth defects that have become the signature of the Zika virus in Brazil, according to the report in the New England Journal of Medicine.
"We are seeing a very large outbreak in Colombia," study author Margaret Honein of the U.S. CDC told BuzzFeed News. She called the low birth defect numbers "somewhat reassuring news for women in their third trimester," but also noted that the findings are preliminary.
"We really need to follow up on these children," she said, to look for Zika-related health problems later in life, such as vision defects, hearing loss, or learning disabilities.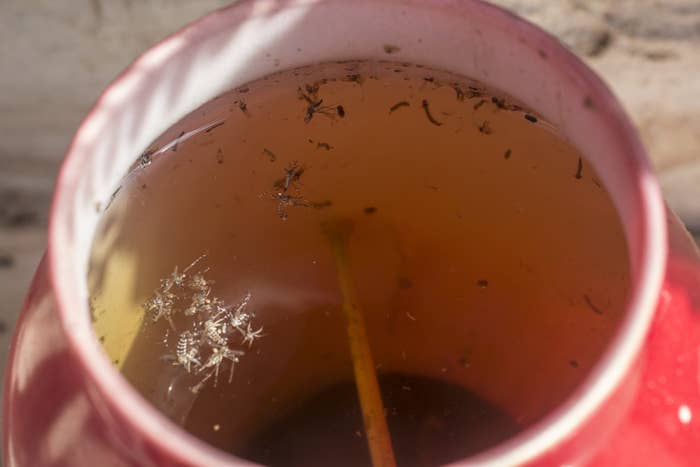 In the past year, as 46 countries have reported first-time outbreaks of the Zika virus, starting with Brazil, the link between the tropical disease and brain damage in infants has become a tragedy clear both in the lab and in the maternity ward. The virus is now linked to severe brain birth defects — most notably the shrunken brain and skull syndrome called microcephaly — but also to a rare paralysis syndrome called Guillain-Barre in adults.
More than a million people have been infected in Brazil, which has reported more than 1,551 confirmed cases of Zika-related microcephaly. Colombia has reported only seven as of last week, although experts expect that number to grow in the next few months, as women infected in the first and second trimesters have their babies. In April, researchers reported brain damage in Brazilian infants whose mothers had been infected late in pregnancy, making the new study more surprising.
"We are largely seeing just women infected in the third trimester in this study," National Institute of Allergy and Infectious Diseases director Anthony Fauci told BuzzFeed News. The infant brain is much more fully developed in the last trimester, so it makes sense that infection during that period would be less dangerous, experts say.
Some observers have speculated that there's something special about Brazil — whether co-infection with dengue or better reporting of stillbirths — that has led to its high rate of Zika-related birth defects. But Fauci doesn't think so. "We should see in the next few months if there is really a difference in microcephaly rates between countries," he said.
Brazil has a population of 200 million people, four times more than Colombia. That may also account for Brazil's higher number of microcephaly cases so far, along with the later arrival of the virus in Colombia to infect pregnant women there.
"The unknown component is whether later stage pregnancy infection such as in the third trimester results in more subtle but still serious neurologic deficits," Peter Hotez, an infectious disease expert at the Baylor College of Medicine who was not involved in the study, told BuzzFeed News. "It will take further studies to sort this out."
Four cases of Zika-related microcephaly were reported to Colombian mothers in the study, which ended its data collection in April. All were born to women who had no symptoms of the virus, but were infected early in their pregnancy. Another 26 microcephaly cases in Colombia are still under investigation for links to Zika, the study said.
Women were twice as likely as men to be infected by Zika in the study, regardless of their age. That's likely because women are on high alert about Zika and may be more likely than men to report symptoms, Nikolaos Vasilakis of the University of Texas Medical Branch in Galveston told BuzzFeed News. Alternatively, it could be because of men transmitting the virus sexually to multiple partners, or because women really do have a higher susceptibility to symptoms. "We don't know, but we are learning more about this virus every day," Honein said.
In January, Colombia advised women to delay pregnancy for six to eight months to try to avoid the outbreak during mosquito season. Past surveys suggest that two-thirds of pregnancies in Colombia are unintended.