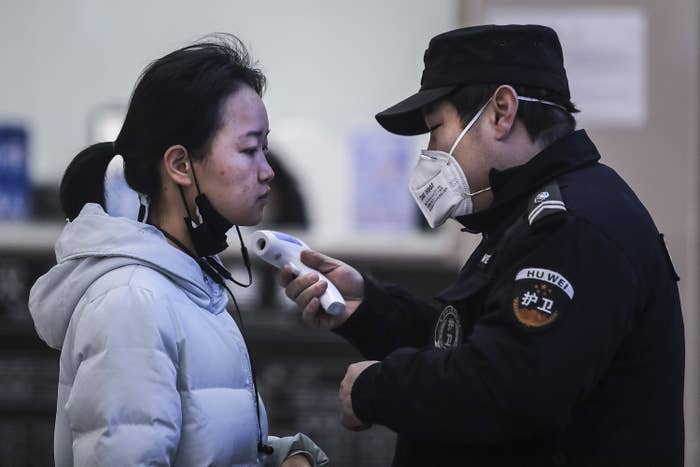 Chinese officials have quarantined a number of cities, home to more than 20 million people, in close proximity to the center of a new virus outbreak.
The coronavirus — also called 2019-nCoV — has infected more than 637 people and killed 17 since Dec. 31, 2019, according to Chinese news reports. Infected travelers have also been detected in Japan, South Korea, Thailand, Taiwan, and Singapore. The first US case, in Washington state, was announced on Tuesday.
WHO officials would not confirm the current case number being reported by Chinese news, which Director-General Tedros Adhanom Ghebreyesus called "imprecise." WHO has listed 314 illnesses and 6 deaths from Wuhan on its latest situation report.

Tedros said "we commend" Chinese officials on the Wuhan ban on outbound travel, calling it a "strong action" to halt the spread of the disease.

"This is an extraordinary move, given the size of the population and the amount of travel expected during the Lunar New Year," said Rebecca Katz of Georgetown University's Center for Global Health Science and Security, in a statement on the travel ban. "There is fear that such a move will only push people to take action to avoid authorities and leave the city via other means, and possibly incite panic."

The illness is thought to have sprung from a now-closed seafood and meat market in the city of Wuhan, home to 11 million people, in a case of animal-to-human disease transmission. The virus has since been shown to spread from person to person.
A new Journal of Medical Virology study published Wednesday suggested that the virus may have spread from snakes to humans at the Wuhan meat market.
The disease causes pneumonia symptoms, fever, shortness of breath, fatigue, headaches, and coughing, according to the CDC. A Washington State traveler to Wuhan who was reported with the illness on Tuesday is in satisfactory condition, Washington governor Jay Inslee said at a Wednesday evening news conference.
A World Health Organization committee met Wednesday to decide on whether to declare the outbreak an international emergency, which would trigger strengthened travel restrictions under international law, but it split 50-50 on a declaration vote. The committee heard from Chinese officials on the outbreak and will hear from its own experts in a Thursday meeting to again consider an international emergency declaration.
UPDATE
This post has been updated with news of more cities covered by a travel ban and updated case numbers, as well as news of the US patient's condition.