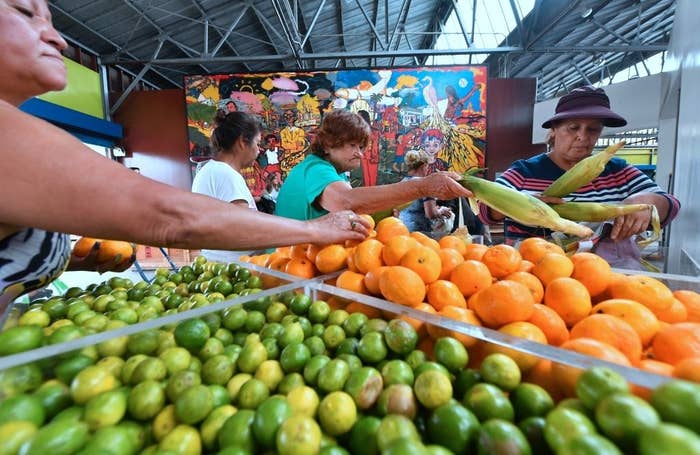 Hunger, poverty, and nutrition statistics in the US might wither away, experts warn, if the Trump administration is successful in its proposal to relocate a key statistics office from Washington, DC, to the Midwest.
On Wednesday, 56 former officials at the US Department of Agriculture called for Congress to stymie agency chief Sonny Perdue's announcement that he was relocating the Economic Research Service, the federal government's lead producer of hunger and poverty statistics, and putting it under his office. The move would also relocate the agency's National Institute of Food and Agriculture.
Perdue said the move of more than 600 personnel will "make more logical sense or provide more streamlined and efficient services." Critics say the proposal will hobble the office, lead to an exodus of experts, and politicize its reporting on subjects such as food stamps, poverty, and hunger.
The USDA is a $150 billion agency, and the Economic Research Service regularly churns out statistics not only on the prices of foodstuff, but for decades has looked at childhood hunger, farmworkers, free trade, obesity, and poverty-related statistics.
In September the service produced a report on the nutritional value of restaurant food, for example, and it has long mapped "food deserts" in rural America, where people have to travel long distances to find a grocery store. Along with the National Agricultural Statistics Service (NASS), the office's staff of about 200 experts has for decades produced a yearly survey of US farms, and statistics of farm exports.
The move to rejigger USDA's statistical arm comes as US farmers face retaliatory tariffs on agricultural exports from China and other countries in response to Trump administration tariffs, affecting soybean and hog farmers, in parts of the country that went for Trump in the 2016 election. Trump's budget chief, Mick Mulvaney, drew questions in April by proposing to cut $213 billion over the next decade from the Supplemental Nutrition Assistance Program, better known as food stamps, administered by USDA, and replacing it with "Blue Apron–style" food deliveries. Critics asked if the administration understood food economics.
Perdue's announcement also said he was moving the office away from Washington, DC, "to attract and retain highly qualified staff with training and interests in agriculture, many of whom come from land-grant universities," as well as to cut costs and place its economists and statisticians closer to farms. Lawmakers from states such as North Dakota and Kansas have offered to host the offices.
Former ERS administrator Susan Offutt told BuzzFeed News the idea that agricultural economics experts are hard to recruit to Washington, DC — where more than 1 in 3 US economists live — was "laughable." Employees have complained the move seems aimed at driving staff attrition at ERS through retirements and resignations, rather than providing better service to Congress, the chief customer of its reports.
"There is not anyone else who does the kind of work done by these experts," Offutt said, predicting economists and statisticians would simply take jobs at the numerous universities and nonprofits that litter Washington, DC, rather than relocate to the heartland, leaving ERS bereft of expertise. "You really have to ask: What are they trying to accomplish here?"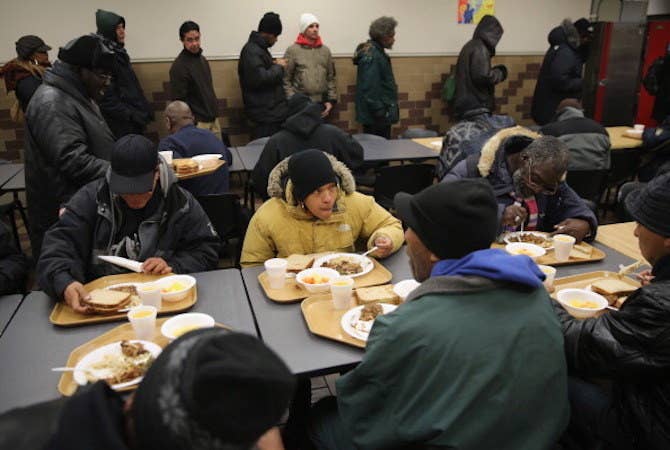 In the past year, the Trump administration has broadly sought to reshape the kind and quality of scientific advice the federal government receives from experts, acting to remove independent researchers from EPA advisory boards and replace them with industry representatives. An Interior Department "open science" proposal, announced in September, would delete many environmental studies from consideration in making decisions about preserving endangered species and public lands.

While the main job of the ERS is analyzing food prices vital to the profit or loss of farmers, it has produced numerous reports showing the benefits of trade agreements for farmers, such as NAFTA, and the effects of climate change on agriculture, which Offutt suggested might be buried instead of published under more political leadership in the pro-tariff Trump administration. (The original move in 1994 to split off ERS as an independent office under a research official was intended to forestall just such manipulations of statistics, other critics have noted.)
Further angering critics, the Trump administration has called for cutting USDA's budget to shrink its workforce, particularly its research programs. The American Statistical Association, a critic of the relocation, reported that USDA was adding in summer interns — who leave for school every fall — to inflate the attrition rate for the statistics office as part of its argument for relocation.
Perdue extended the "comment period" on the proposed move to October 15, to encourage more states to bid for the offices. He hopes to complete the relocation by the end of 2019.

CORRECTION
The name of Susan Offutt, former administrator of the Economic Research Service, was misspelled in an earlier version of this post.