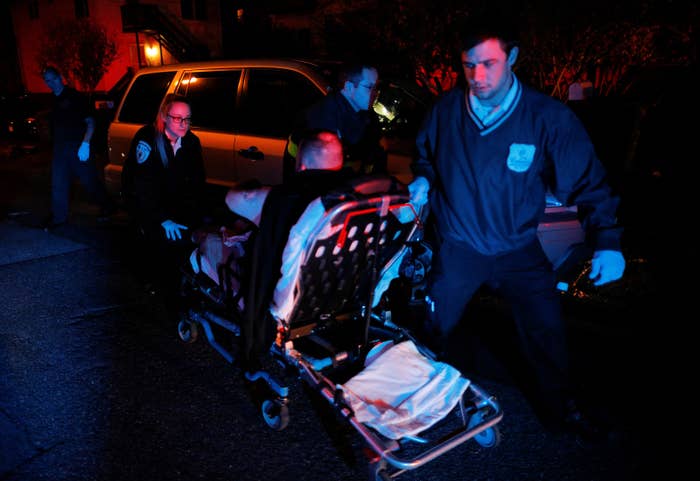 The average life expectancy for people in the US peaked in 2014 and has been dropping ever since, a worrisome decline that experts attribute largely to drug overdoses.
According to the latest official numbers, the average baby born in the US in 2017 can expect to live 78.6 years, a slight drop from the previous year's estimate of 78.7 years. The new numbers were released on Thursday by the National Center for Health Statistics.
Heart disease and cancer remain by far the leading cause of the 2.8 million US deaths last year, followed by accidental injuries, a category dominated by fatal drug overdoses.
"Pretty grim," Regina LaBelle of the O'Neill Institute for National and Global Health Law at Georgetown University told BuzzFeed News. "Another year of decreased life expectancy is a wake-up call that this epidemic is far from over."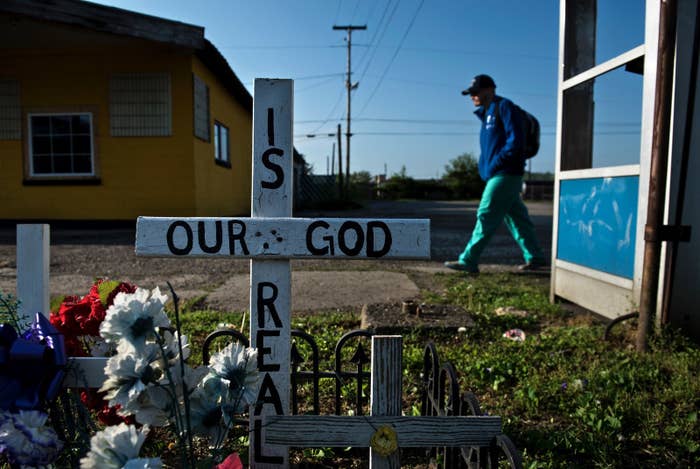 President Trump declared the overdose crisis a national health emergency last year. More than 70,000 people died of a drug overdose in the US in 2017, the report confirmed, with the highest death rates in West Virginia, Ohio, Pennsylvania, and the District of Columbia — places hit hard by opioids.
In particular, death rates from fentanyl and its analogs — which now show up in illicit heroin and cocaine as well — rose 45% from 2016 to 2017, contributing to more than 20,000 deaths. Those numbers are estimated to have grown to more than 30,000 yearly deaths in preliminary data from the CDC.
About the only bright spots in the newly released data were Massachusetts and Rhode Island, LaBelle noted, two states where overdose death rates decreased in 2017 despite illicit fentanyl. State officials have aggressively increased access to addiction treatment for the poor there.
Most notably, Rhode Island has increased access to medication-assisted treatment — in which people with an opioid use disorder can receive a less dangerous opioid to taper them off their dependency — for people in prison. The prison program alone is thought to have lowered Rhode Island's overall fatal drug overdose numbers.
Suicide rates are also on the rise, increasing 33% from 1999 to 2017. The rate was 1.8 times higher in rural counties compared to city ones, the report found.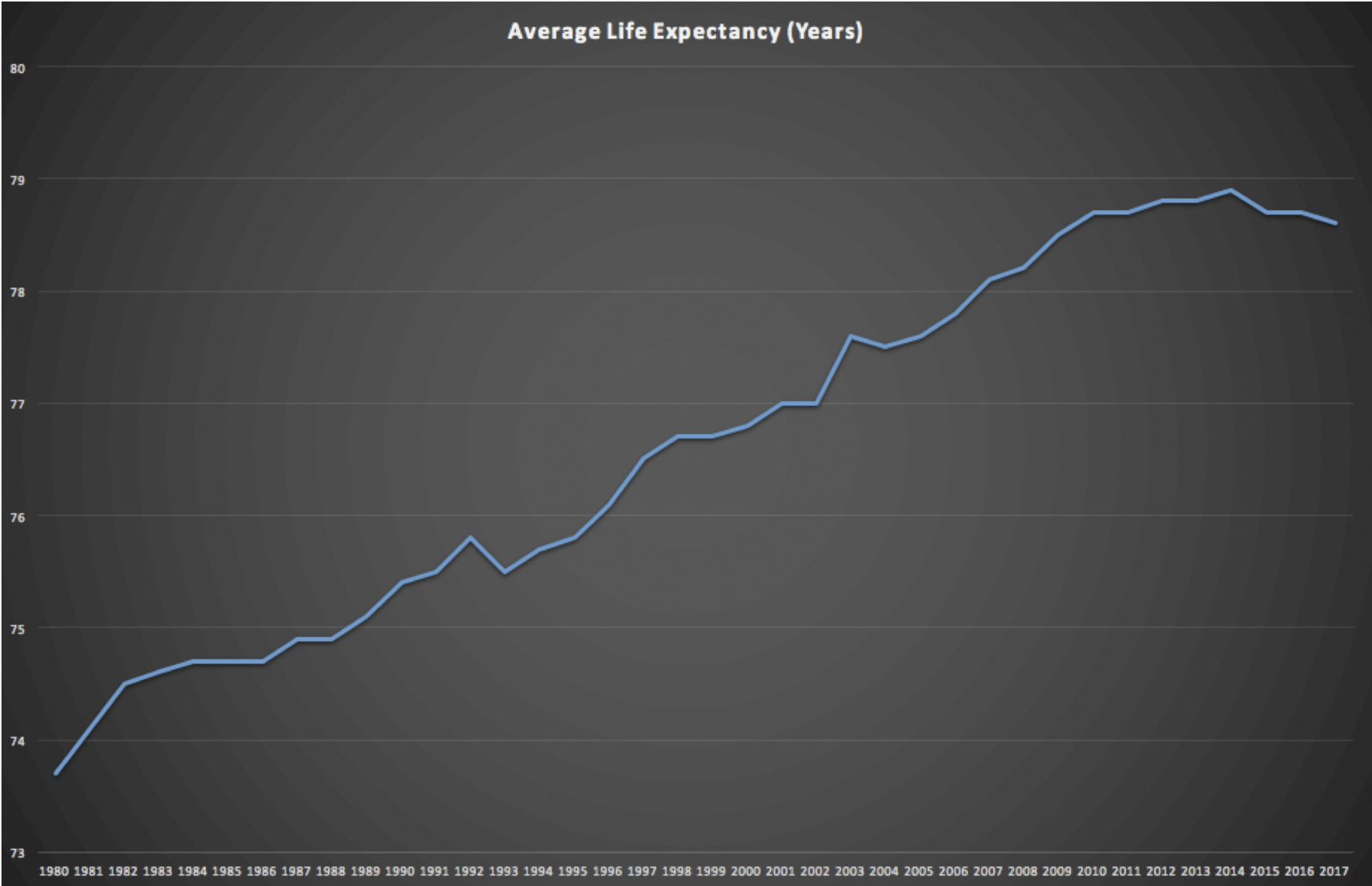 What is happening, according to sociologist Jennifer Karas Montez of Syracuse University, is that drops in life expectancy among people with little education, first reported a decade ago, have finally grown severe enough to impact national numbers. People are essentially dying from preventable deaths due to stress, hopelessness, and desperation, reflected in the suicide and overdose numbers.
The problem goes deeper, she added, than the "deaths of despair" argument made by Princeton economists Anne Case and Angus Deaton, which suggested that suicides and alcohol and drug overdoses were driven by economic anguish among poor, rural white people in the US. Montez pointed out that those trends didn't just happen. States that have actively cut health care, education, earned income tax credits, and public assistance funds since the 1980s have been hit hard by declining life expectancy, whereas those that helped their populations haven't.
"New York now has a life expectancy like Denmark, while Mississippi has one like Romania," said Montez. In 1980, only about 1.6 years separated life expectancy in those two states. Now they are 6 years apart.
"We need to get our heads out of the sand and see this problem is only getting worse," Montez said. "Where are we going to be in another 10 years if we don't do something?"
Drug overdoses aren't the only reason for the decreased life expectancy. The new data showed increases in other illnesses as well, including diabetes, flu, and pneumonia.
"This is a much broader problem," Montez said. "Every premature death matters, from people dying at 55 of diabetes as much as someone sadly dying of an opioid overdose."
The National Suicide Prevention Lifeline is 1-800-273-8255. Other international suicide helplines can be found at befrienders.org.