A lawyer on the Trump transition team left the Environmental Protection Agency (EPA) five years ago to to help found an oil industry–funded nonprofit that specializes in suing universities for climate scientist emails.
David Schnare, 68, of the Energy & Environment Legal Institute in Washington, DC, was named this month to the Trump transition team for the agency, which he left after 33 years as a staff attorney.
"I have a deep fondness for the Agency, its mission and the people who work there," Schnare told BuzzFeed News by email. Schnare, who has degrees in public health as well as law, would not comment on his current role in Trump transition team at the environmental agency, citing confidentiality requirements.
In his position on the transition team Schnare will have a significant role in picking its political appointees and setting the direction of the agency under its next chief — who, pending confirmation, will be Oklahoma Attorney General Scott Pruitt.
Pruitt has led efforts to sue the EPA over its clean power plan. Schnare left the EPA in 2011, by which time he had already started suing the University of Virginia (UVA) for the emails of prominent climate scientist Michael Mann on behalf of his nonprofit, then called the American Tradition Institute.
He lost that case, along with prominent climate doubter Christopher Horner of the coal industry funded Competitive Enterprise Institute (who was also recently named to the Trump EPA transition team). But the groups, funded by petroleum and coal industry foundations, have gone on to sue universities for climate scientist emails in Alabama, Arizona, Delaware, Illinois, Texas, and Washington, DC.
"A man who has been harassing scientists, for doing science, is now going to help shape the future of the most important federal agency that relies on scientific information to inform public policy," Harvard historian Naomi Oreskes, co-author of The Merchants of Doubt, a history of industry attacks on scientists, told BuzzFeed News.
The Climate Science Legal Defense Fund, which provides legal help to researchers targeted by nonprofits funded by the coal and oil industry, calls his work "one part of a systematic campaign, funded by certain individuals and entities whose economic interests are threatened by any meaningful efforts to combat climate change, to create doubt about the reality, causes, and potential consequences of climate change where there should be none."
Environmental sociologist Robert Brulle at Drexel, for example, has documented that 140 industry and conservative foundations paid about $558 million to bankroll more than 90 organizations similar to Horner's CEI and Schnare's E&E Legal Institute, from 2003 to 2010.
For his part, Schnare calls his post-EPA work "public service," similar to his participation on a Chesapeake Bay preservation committee in Fairfax County, Virginia. "For some of us, it's in the blood," he said. "We commit ourselves to public service and we never stop."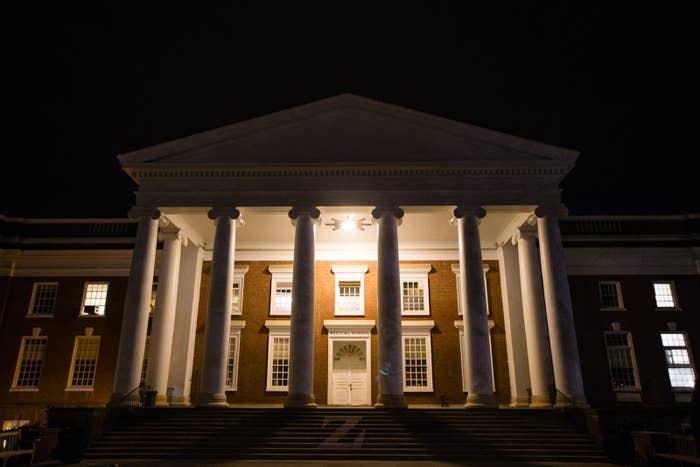 In 2011, UVA attorney Richard Kast submitted an affidavit complaining that Schnare had misled the university into thinking he no longer worked at the environmental agency. He added that Schnare had worked on the case on the government clock, and that the outside-employment waiver that Schnare said allowed him to work as an outside attorney on the case — which EPA had no record of receiving — stated he would not work as an attorney for the nonprofit.
"Dr. Schnare has been misleading us, giving us incomplete information, and then saying that we should have known or asked further questions," Kast told the judge.
Kast also said he had received 58 emails from Schnare, not counting ones sent to another UVA lawyer and "voluminous" legal filings made in the case, during EPA business hours.
"I did the vast majority of work on this case during the weekends, during evening hours and during lunch hours," Schnare said when asked about his work on the case while at the EPA. "On rare occasions, typically to answer phone calls from Mr. Kast, I would consume time during the normal work day, but I kept track of those times (in six minute intervals) and took leave to cover all such hours." he said.
In his own affidavit, Schnare said he had prior approval for earlier legal work outside the EPA, and that the agency had lost his waiver. Even though his name was on his group's court filings and he represented it in court, he added he was not actually representing the group (Kast called this "preposterous" in court) but was representing himself alone, removing any need for a waiver, regardless.
"I took the case pro bono, so funding of the case was never a question as to where the money came from because there wasn't any money in the first place. Any effort to suggest I was in the pay of coal or oil interests is without foundation," he said. UVA noted his group requested attorney fees.
"EPA attorneys have formed new legal non-profit groups before I helped do so," Schnare said. He compared his effort to the nonprofit Environmental Integrity Project, an environmental advocacy group founded in 2002 by a former EPA official, Eric Schaeffer.
But Schaeffer told BuzzFeed News, "that's nothing like what I did. I started my nonprofit after I left the agency, and it never occurred to me I could do otherwise," when informed of the comparison. "When you work for the EPA, you work for the EPA. And nobody else. He was acting contrary to the interests of the agency."
EPA rules prohibit activities that conflict with their official duties, but generally speaking, staff have wide latitude to practice law outside the agency.
"What [Schnare] did is unusual, but probably not a violation of the rules," former US Department of Justice ethics official H. Marshall Jarrett told BuzzFeed News. "The law gives wide latitude to civil servants to act as private citizens."
Schnare, who has sued universities repeatedly for the email correspondence of climate scientists that his group called "discredited", called news reporting about his role in the UVA case "the politics of personal destruction."
But environmental observers suggested that the contradiction between the EPA's past support for climate science and Schnare's legal pursuit of scientists merited wider discussion now that he was on the Trump transition team.
"His agenda appears to be an effort to intimidate climate scientists, I can't see any other reason to do this," said Schaeffer. "Otherwise you'd have to subscribe to the notion of a global conspiracy of scientists to make up their science, which just seems loony."