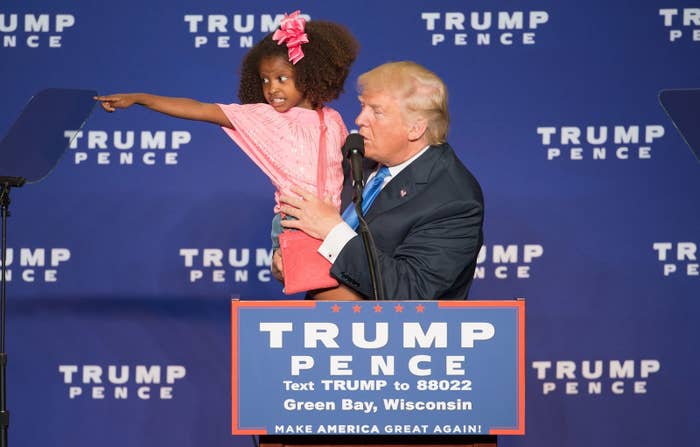 GREEN BAY, Wis. — As thunderclouds gathered over the convention center where Donald Trump staged a rally on Monday, his supporters worried about a "rigged election" wrecking his election chances.
"It is rigged, they can change the voting machines," Jim Sievert, an insurance business owner told BuzzFeed News from the floor of the Trump rally at the Ki Convention Center. "Early voting, they can change the votes."
His concerns echoed other Trump supporters' views at the event, who voiced outrage as well over news stories about Trump's past treatment of women, which they saw as unfair and tilting the election.
Turnout at the rally was less than hoped for by Trump supporters, with 3,002 people attending the campaign event, according to a Green Bay Police Department count — about 500 people less than the rally hall held. They cheered for Trump, who in his stump speech offered a full throated defense of his calls to halt immigration, bulwark defense spending and cut taxes.
Trump himself warned that "voter fraud is real" and claimed that 1.8 million dead people's votes will be counted in the Nov. 8 election. "People who died 10 years ago are still voting," Trump said. "They aren't going to be voting for me."
The Republican presidential nominee has previously called on his voters to monitor polling places during the election, as have his big name backers, Newt Gingrich and Rudy Giuliani.
"I think the mainstream media is rigging it," Diane Gravel of Racine told BuzzFeed News. "They're pushing everything for Hillary."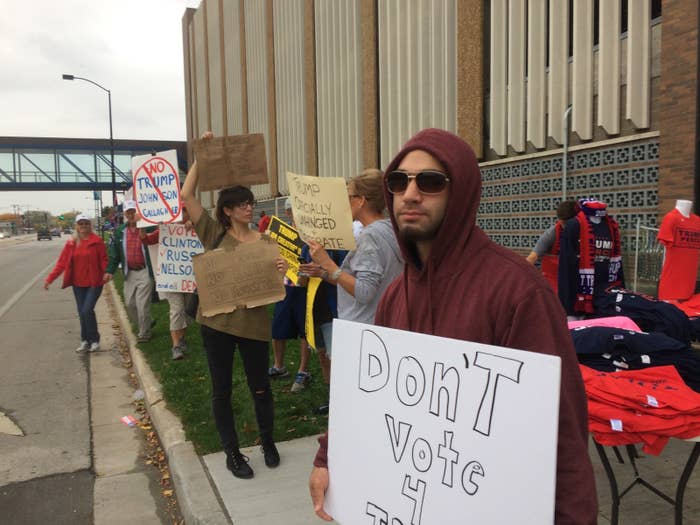 At the rally, supporters issued a half-dozen cheers criticizing news coverage of the Trump campaign, condemning CNN, and chanting "tell the truth," several times.
"They're not honest," Gravel said. "It's not media like we had back in Nixon's day when they reported the truth — now it's all lies."

Despite suffering in recent polls, Trump also predicted hidden support would see him elected anyway, citing surprise wins in states like Wisconsin during the Republican primaries. "Maybe people don't like to admit they are going to vote for Trump," he said. "That's okay, we'll take [their votes] any way we can get it."
Despite suspicions voiced by Trump supporters about absentee voting playing a role in a rigged election, the candidate called for them to use absentee ballots to vote.
Real estate saleswoman Kathy Schumann, 49 from Appleton, attended the rally with her 12-year-old daughter Chloe. She agreed with Gravel that news reports are unfairly tilting the election, "because the media doesn't report honestly and fairly."
Despite this, Schumann doesn't believe there's any recourse for Trump supporters if Clinton wins.
"I honestly don't know," she said. "I mean I'm terrified if she wins because I feel like we're all in a lot of trouble, but there's really no way of proving it because she's gotten away with stuff for so long, it's like we're puppets on a string."

If Trump loses, there will also be tremendous anger directed at elected Republicans who didn't support him, a retired software engineer said.
"Where is [Sen.] Ron Johnson? Where is [Gov.] Scott Walker, at this rally? They should be here," said Mark Culverhouse of Spring Green.
"If I don't win, it will be the greatest waste of money ever," Trump said at the end of Monday's rally. He predicted victory, despite the polls, pausing to find the words. "We are going to ... make America great again."