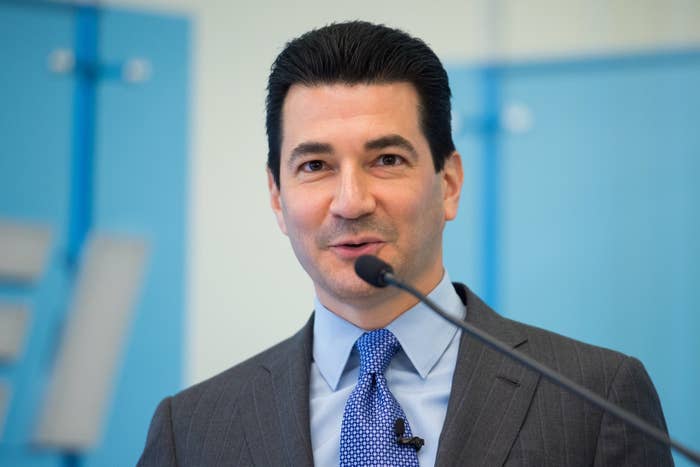 The Trump administration Friday named former Bush administration official, Scott Gottlieb, to head the US Food and Drug Administration (FDA) in a long expected move.
A physician, Gottlieb served under the Bush administration as a deputy commissioner at FDA, where he dealt with scientific and regulatory affairs. He is expected to now lead efforts at the $4.9 billion agency to approve prescription drugs more quickly, under the recently approved 21st Century Cures Act.
Gottlieb has advocated for speedier approval for generic drugs, and argued that there is a need to modernize the way that the agency approaches promising but novel approaches to treatments, like gene therapies, and evaluates them for clinical use.
Gottlieb has also proposed that the agency's attention should be focused on risks to large parts of the population, such as food safety, over regulating relatively less risky areas such as phone apps.
"He will have an unusually broad perspective on the full healthcare delivery and finance system," law professor Erika Lietzan of the University of Missouri told BuzzFeed News. "I don't fully agree with all of his views, but I think he is quite informed and thoughtful."

"One thing that's particularly important to me is that he's pro-vaccine — that is refreshing to me considering what we've been hearing in the last few weeks," Eric Topol, a professor at the Scripps Research Institute, told BuzzFeed News. He called Gottlieb "a very qualified candidate."

"I think he is a great choice," Kavita Patel, a non-resident fellow at the Brookings Institution, told BuzzFeed News. "He has always been somebody who's put science and the best evidence ahead of everything else including politics."
"I expect his tenure to be marked by bold policy initiatives and strong leadership," Coleen Klasmeier, a law firm partner at the Sidley Austin LLP, told BuzzFeed News.
Gottlieb is a resident fellow at the American Enterprise Institute, a free enterprise focused think tank, and a partner at New Enterprise Associates.

UPDATE
This story has been updated with comments from Eric Topol.