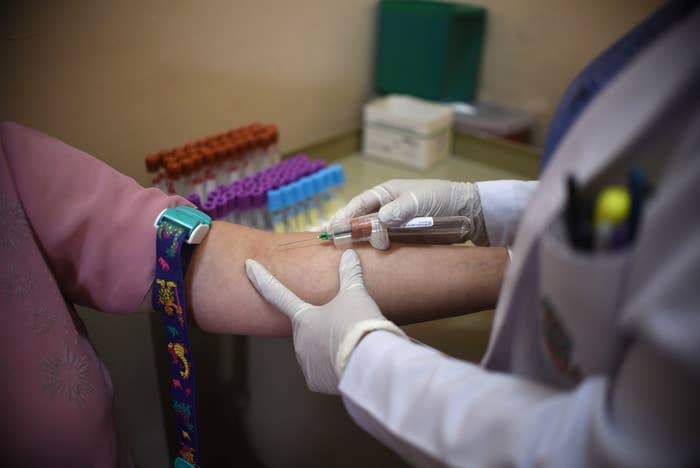 Zika infection in a pregnant woman — even without symptoms of the disease — can lead to miscarriages or birth defects, U.S. health officials warned on Friday, adding such patients to official counts of the disease's spread.
In the last year, Zika virus infections have been linked to more than 1,100 cases of microcephaly, a severe shrunken brain and skull birth defect, in Brazil. The tropical virus spread by mosquitoes and sex has now reached 50 nations and territories in a yearlong outbreak, with Puerto Rico reporting its first Zika-linked microcephaly case this month.
The change in how the U.S. CDC reports Zika infections in pregnant women raises the total number of reported cases from 112 to 279 in U.S. states and territories. Four recent scientific reports drove the change, finding evidence of Zika infections in newborns or fetuses even though their mothers hadn't reported any virus symptoms, such as a rash, fever, or red eyes.
"Adverse effects include miscarriages and birth defects," said CDC's Margaret Honein in a briefing for reporters. The reporting change means there are 157 pregnant women testing positive for Zika virus from 48 U.S. states and 122 in U.S. territories now, as opposed to 47 and 65, respectively, reported last week. Arizona and Idaho results are excluded from the numbers, according to the CDC, while lab tests are double-checked.
Only about 1 in 5 people infected with Zika reports symptoms. But about half, 49%, of the 157 pregnant women in the updated report with Zika in states had symptoms. That may indicate some asymptomatic pregnant women have escaped reporting, Denise Jamieson of the CDC suggested on the briefing call, pointing to widespread testing in pregnant women travelers without symptoms only starting around February.
Number Of U.S. Pregnant Women Watched By CDC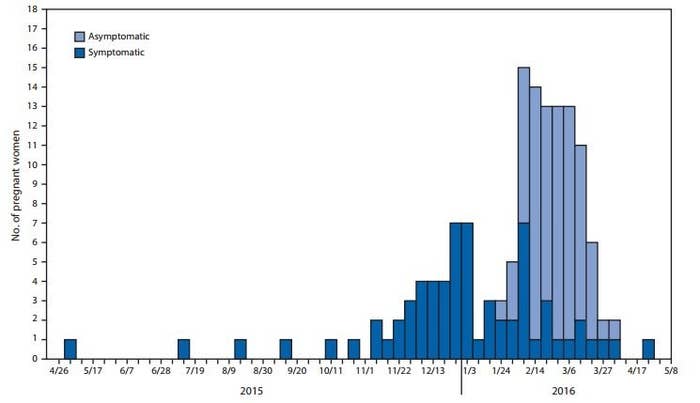 Fewer than a dozen cases in the new reports were transmitted sexually, according to Honein. The federal health officials would not comment on what percentage of the pregnancies in their widened report had led to miscarriages or birth defects, other than to say most of the pregnancies were still ongoing.

Current estimates put the risk of microcephaly after a Zika infection during pregnancy at anywhere from 1% to 29% of cases.