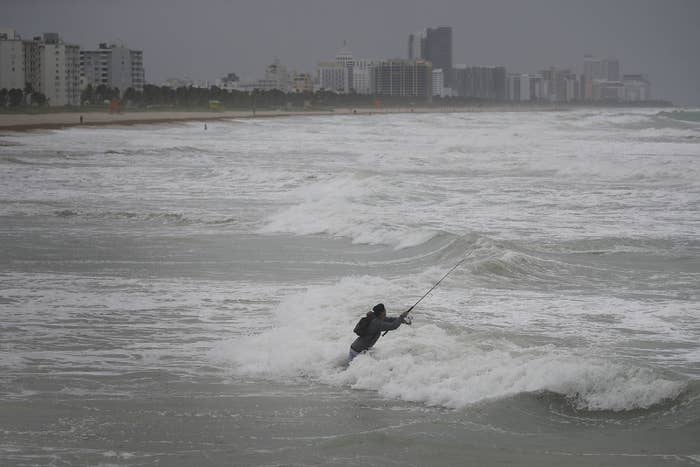 As winds began to pick up in the Florida Keys on Saturday, Hurricane Irma's storm surge forecast was increased to as high as 15 feet as the storm appeared headed for Tampa and Florida's Gulf Coast.
In the face of a strengthening storm, the National Hurricane Center (NHC) has posted a storm surge warning for the Florida Keys, Tampa Bay, and the entire southern coast of Florida from Daytona Beach on the East Coast to the Suwannee River on the Gulf Coast.
"The storm surge will rush in and it could kill you," Florida Gov. Rick Scott warned early on Saturday. "Think about that. Fifteen feet is devastating and will cover your house."

A new and experimental map from the hurricane center, showing potential storm surge flooding, explains the reason for the concern. The NHC stresses that it can't account for all of the factors, including wind and waves, that will determine the depth of the flood at any location. It says that everyone living in a coastal evacuation zone should follow local evacuation recommendations for safety.
Tampa Bay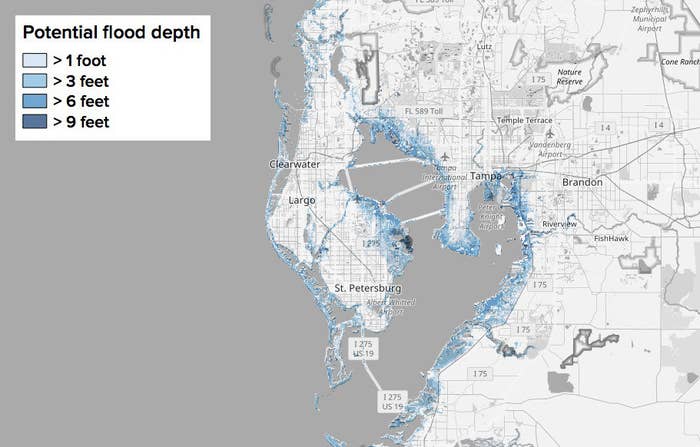 Tampa Bay, for example, is now predicted to see five to eight feet of water coming on Sunday, with the maps seeing inundation of up to nine feet of water at the bay's edge.
Homestead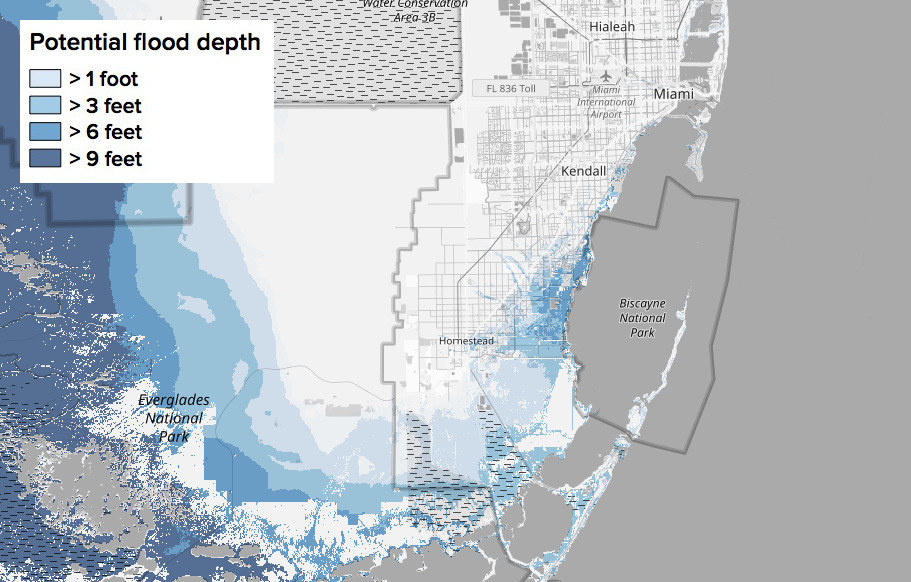 Homestead Air Force Base, south of Miami, faces a similar threat from waters rising out of Biscayne Bay.
Naples
Fort Myers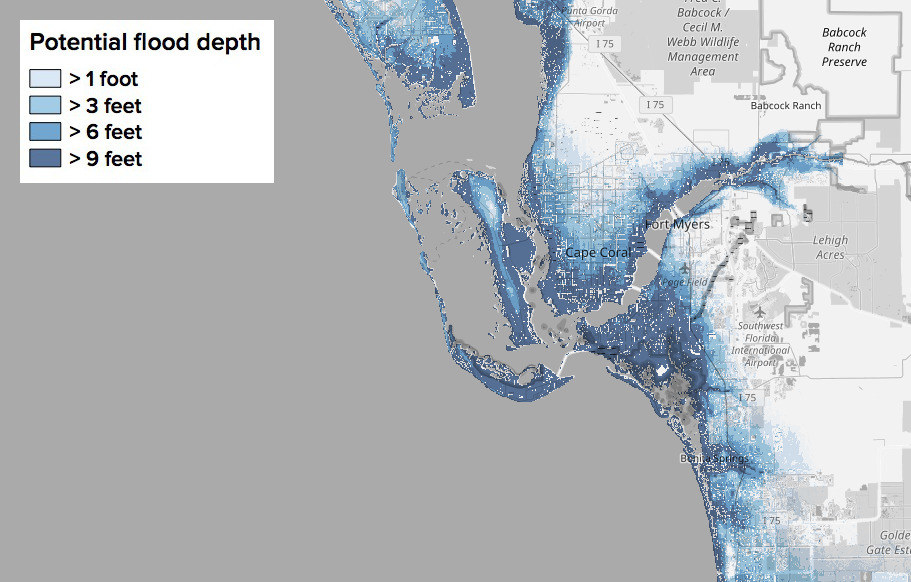 Particularly hard hit in the predictions are the Naples and Fort Myers region on the Gulf Coast south of Tampa, projected to face deep inland swamping with storm water.

Florida Keys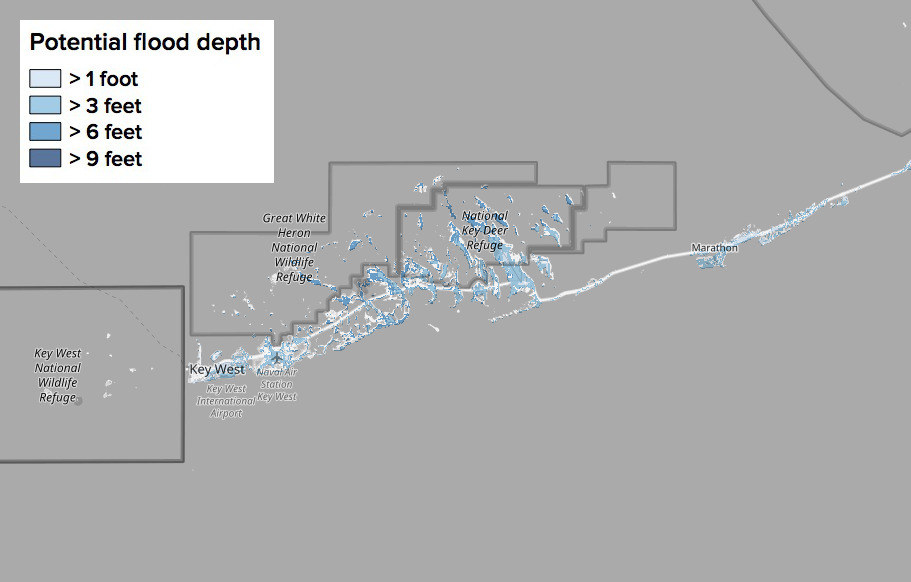 The Florida Keys are first in the storm's firing line.

"This is a life threatening situation," the NHC warned. "The deepest water will occur along the immediate coast in areas of onshore winds, where the surge will be accompanied by large and destructive waves."
Earlier estimates had been for up to 12 feet of storm surge along the coast. The warnings are in effect for 36 hours over Saturday and Sunday. More than 5.6 million Floridians have been ordered to evacuate, and Scott has urged people living in mandatory evacuation zones to flee immediately.

A study last year headed by storm surge expert Ning Lin of Princeton University warned that a major hurricane moving along Florida's Gulf Coast could threaten extreme storm surges in Tampa, a city of 377,000 people. A 10-foot storm surge would be a 1-in-100 year storm by her team's calculations, and a 15-foot surge would be a 1- in-1,000 year storm.

"The predicted track indeed looks like a type of extreme events we considered for Tampa, which move in parallel to the coast," Lin told BuzzFeed News by email.