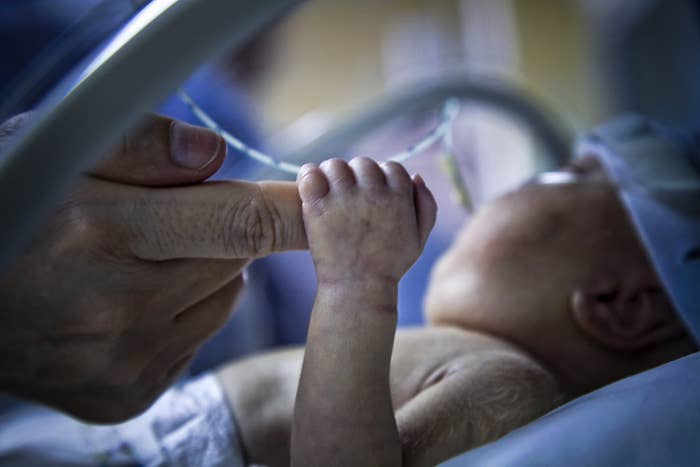 On Feb. 17, 1985, the television program of the reverend Jerry Falwell premiered a shocking 28-minute film. The Silent Scream presented ultrasound images of a 12-week-old fetus during an abortion, narrated by a gynecologist turned anti-abortion activist.
Shown on network television five times, the film was a flashpoint in the abortion debate. It was touted by President Ronald Reagan ("Surgeons now speak of the patient in the womb"), used as a recruiting tool for Operation Rescue activists who blockaded abortion clinics for the next decade, and was frequently cited in the fight over federally funded fetal research. An elite panel of obstetricians and gynecologists, meanwhile, derided it as propaganda.
This summer's abortion fight was also set off by a sinister video: a behind-the-scenes view of a Planned Parenthood doctor brusquely discussing the cost of providing fetal organs to researchers. Three additional videos (and counting) have been released since, suddenly placing political crosshairs on biomedical purchases of fetal tissues.
A lot is at stake. On Monday, the U.S. Senate will debate and vote on blocking Planned Parenthood from receiving some $528 million a year in federal funds.
"I find this footage of Planned Parenthood's role in the harvesting of the organs of unborn babies morally reprehensible and vile," Sen. Joni Ernst said in a statement on Tuesday, introducing the bill.
But one thing has changed dramatically since 1985: our scientific understanding of early human development. As the abortion debate plays out this summer, these advancements in fetal science will be spun in very different ways by each side.
Those in the abortion rights camp are focusing on the last decade of advances in stem cells and fetal tissue research, some of which was done with aborted tissue. For this group, fetal tissue is special for its unique cells, which are paving the way toward cures for any number of horrible diseases.
Those who oppose abortion, meanwhile, are pointing to the increased survival of premature babies. Preemies can survive independently at much younger stages — as early as 22 weeks — than they could decades ago. Similarly, some controversial research has found that anesthesia during prenatal surgery leads to better outcomes — suggesting, some say, that fetuses can feel pain.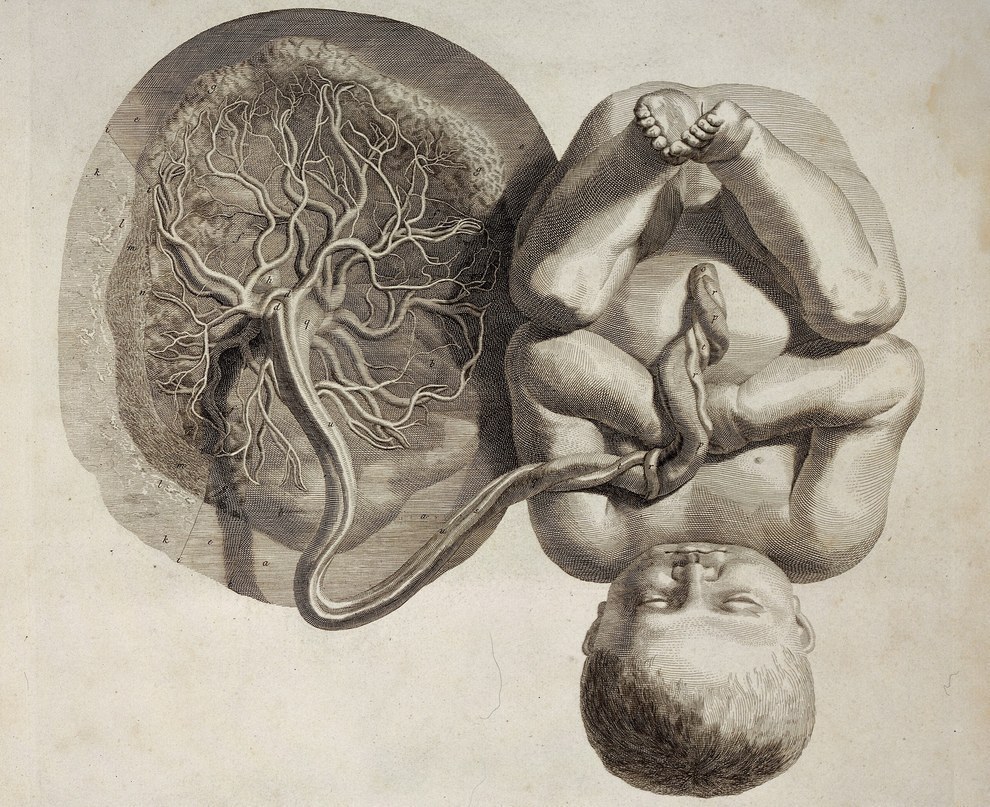 The videos at the center of Ernst's bill were made by the Center for Medical Progress (CMP), an anti-abortion group that has conducted sting operations on Planned Parenthood over the past three years.
The video makers posed as employees of a biomedical tissue bank and asked Planned Parenthood officials specific questions about the costs of fetal organs and the surgical procedures used.
The videos allege that Planned Parenthood is illegally selling human body parts, a charge that its president, Cecile Richards, and other officials say is untrue. Nevertheless, the videos have caused a political firestorm.
The chair of the House Energy and Commerce Committee, Fred Upton of Michigan, has threatened to subpoena a Planned Parenthood doctor seen in one of the videos to appear at hearings this fall. In an ad for his presidential campaign, abortion opponent Sen. Rand Paul of Kentucky says Planned Parenthood is "selling baby body parts." Investigations into those charges have started in at least eight states.
Selling fetal tissues for profit is illegal under a 1993 law, the fruit of the last debate over medical uses of fetal tissue, that allows only "reasonable" payments for storage and handling of fetal cells.
Rather than having sinister motives, medical researchers rely on cells cultured from fetal organs to test drugs in the lab, Shirley Tilghman, former Princeton University president and head of the American Society for Cell Biology, told BuzzFeed News. They also examine their development to figure out the causes of inherited disease.
"These cells are absolutely necessary for patient safety as we develop new pharmaceuticals and treatments," Tilghman said.
Tilghman's own research is on mice, but human fetal organ cells grow in labs where many adult ones won't, she said, and they reveal clues to infant diseases that adult cells can't. The idea that alternatives exist for fetal cells in all cases, she said, is "absolutely wrong."
The National Institutes of Health (NIH) supports some $76 million in scientific grants to medical researchers to do experiments on the cells from these organs, a small part of the research portfolio at the $31 billion agency. Researchers typically purchase the cells from tissue collection banks like the one the anti-abortion activists pretended to be while they made their videos.
Until the CMP videos, though, the public was largely unaware that aborted tissue is sometimes donated to science. That's partly because scientists are so reticent to talk about it: Many fetal tissue researchers contacted by BuzzFeed News have refused to comment publicly for fear of anti-abortion activists, some citing the 2009 murder of abortion doctor George Tiller, shot to death in a Kansas church.
In the hopes of bringing this work to light, last week Richards, Planned Parenthood's president, sent a letter to the NIH requesting a high-level review of fetal tissue research. "[A] thoughtful, careful review by leading medical and ethical experts could do a lot to help the public and policymakers think through this issue," she wrote.
NIH experts reviewed fetal tissue research 27 years ago, the last time it became a political football, during the Reagan administration. The rules that came out of that effort, requiring women to give informed consent for the use of fetal tissue in research without compensation or profit, were crafted in an era when transplants of fetal cells were seen as promising treatment for patients suffering diseases such as Parkinson's.
"We believe it may be time for another expert panel to examine these issues in light of advancements achieved in medicine," Richards wrote in the new letter.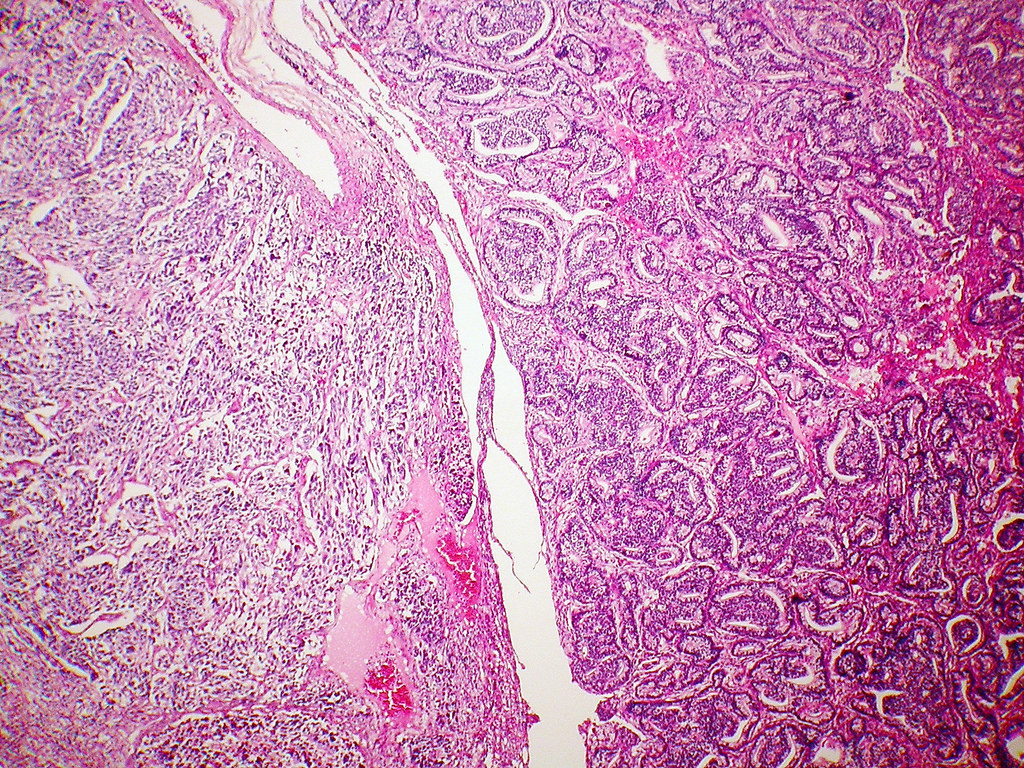 But abortion opponents use research in a different way, arguing that better science has made the case for further restricting abortions.
In May, the U.S. House of Representatives passed the Pain-Capable Unborn Child Protection Act, which would prohibit abortions after 20 weeks into a pregnancy. (Supreme Court cases after Roe v. Wade have generally upheld allowing abortion into the 24- to 28-week range, and later when a woman's health is threatened.)
As the name implies, the act rests on the premise that a 20-week-old fetus can feel pain, a position at odds with most mainstream medical groups. The bill argues that "the unborn child reacts to stimuli that would be recognized as painful if applied to an adult."
This idea is largely based on advances in neonatal surgery over the last decade, where sedation has increased surgical success. Specifically, abortion opponents often point to the work of Kanwaljeet Anand, a fetal surgery expert at the University of Tennessee Health Science Center. Anand's studies have found that injecting 20-week-old fetuses with painkillers during prenatal surgery leads to fewer complications.
In 2005, Anand testified to the Justice Department that fetuses were particularly sensitive to pain, from 20 weeks of development, "if not earlier," based on observations of premature babies. That notion was rejected by medical experts who noted a lack of brain and nerve connections at early stages of development, making it impossible for the fetus to feel pain.
The dispute revived a central debate from the The Silent Scream, in which its gynecologist narrator Bernard Nathanson ascribed fear and pain to the 12-week-old fetus in the slideshow.
The vast majority of medical evidence, however, "suggests that fetal perception of pain may not occur until the third trimester," states American College of Obstetricians and Gynecologists guidelines. There simply isn't enough nerve and brain development before this stage for the fetal motions seen in response to surgery to be anything more than reflexes, a 2005 Journal of the American Medical Association review concluded.
Medical researchers had described these motions as reflexes for decades prior to the abortion debate, anthropologist Lynn Morgan, author of Icons of Life: A Cultural History of Human Embryos, told BuzzFeed News. And ultrasound images of fetuses, often dead ones from research files, appeared in textbooks and news stories without eliciting protest prior to The Silent Scream.
"As propaganda it was very effective," Morgan added, noting the film is still shown to students in Latin America.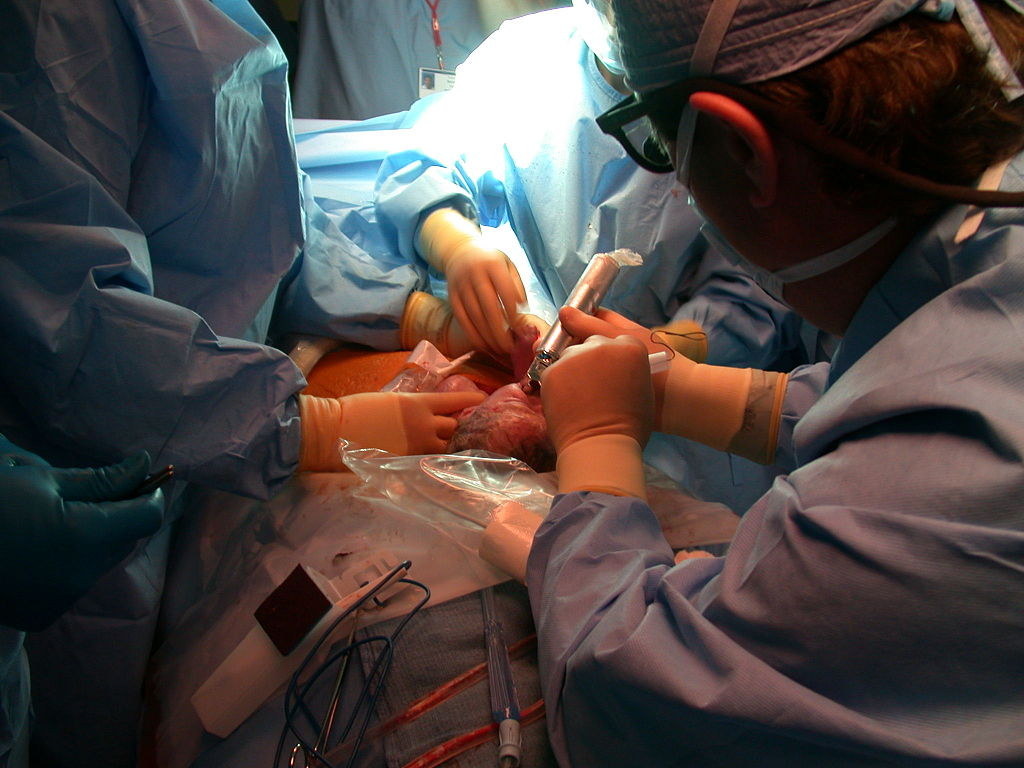 In 1989, the Supreme Court ruled that states could require tests of whether fetuses were developed enough to survive outside the womb before allowing abortions to proceed.
The case, Webster v. Reproductive Health Services, threw the chances of fetal survival outside the womb into the abortion debate. A 1992 case explicitly made this fetal survival criteria (called viability) legal grounds for restrictions on abortion.
Supporters of the May bill restricting abortions to pregnancies of 20 weeks or fewer, such as Rep. Kristi Noem of South Dakota, say that science backs them. They cite research such as a study published in May in the New England Journal of Medicine showing that premature babies can survive, albeit very rarely, after just 22 weeks of gestation.
"This is the stage where we know the baby can feel pain, and could be viable outside the womb with proper care," Noem said.
However, American College of Obstetricians and Gynecologists guidelines see preterm births before 24 weeks as unlikely to survive, "and those who do are not likely to survive intact."
Given that only 1.2% of the roughly 1 million or more abortions in the U.S. take place after 20 weeks, the attention given to these cases by Congress seems misplaced, Bonnie Steinbock, author of Life Before Birth: The Moral and Legal Status of Embryos and Fetuses, told BuzzFeed News.
"The solution to these late abortions would seem to be better access to earlier ones," Steinbock said, bearing in mind that late-term abortions are sometimes tied to discoveries of medical problems late in pregnancy. "If some women like to see some good come out of something unfortunate and donate tissues to medicine, why shouldn't they?"
That's a question likely to be asked in an investigation promised by Upton this fall, requesting Planned Parenthood's "practices and standards relating to the collection and sale of fetal tissue."
The 1980s controversy over fetal tissue ended in a panel (appointed by Reagan) approving of the use of the cells in medical transplant experiments, which may explain why Planned Parenthood requested another independent expert review of NIH this week.
A focus on fetal science in Congress takes women out of the equation in debating abortion, bioethicist Alta Charo of the University of Wisconsin told BuzzFeed News by email.
That might be the real point of the videos: blasting ghoulish accounts of selling baby parts into the news. Women who donate fetal tissue to science hoping to see something good come from a bad situation disappear, Steinbock said. And so do the medical advances for vaccines, cancer, and congenital diseases that are the goal of their donations.
Much like The Silent Scream, the new videos replace a "war on women" storyline in the abortion debate with a "war on fetuses" one, Charo said.
"I suspect the controversy around fetal tissue research is about everything except fetal tissue research," Charo said. "Given its longstanding support from both Republicans and Democrats, in Congress and the Oval Office, and from patients, it would be surprising to find the research is the real target."