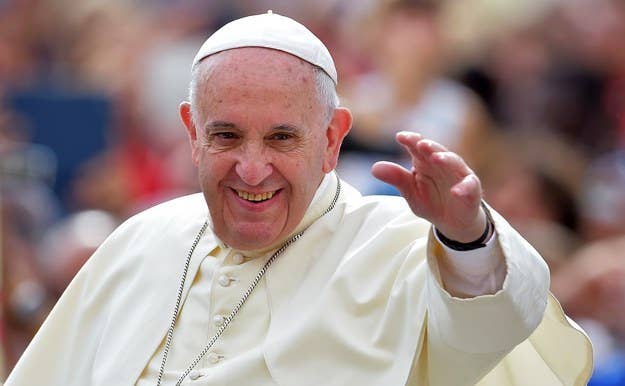 In a speech before Congress on Thursday, Pope Francis likely delighted the handful of lawmakers who have spent much of the last decade fighting to stop the alarming rise in global temperatures.
But by turning the climate fight into a moral crusade, the pope is also rejecting the most popular (and practical) fixes for global warming. His stance, which he outlined in a June encyclical, is being criticized by some social scientists for not endorsing political efforts already cooking to stop global warming.
"From a sociological standpoint, it looks like there are some ingredients missing in his recipe," Erik Olin Wright, a sociologist at the University of Wisconsin, Madison, told BuzzFeed News. "As a religious leader, moral discussion might be essentially what he can get away with. But mobilizing people might require more."
The pope has dismissed concrete plans to curb global warming made at past climate summits, arguing that they are controlled by the financial interests that he sees as responsible for pollution. Instead of voting or protests, the pope has called for a moral cultural revolution which will "more or less, automatically" clean up the environment, Wright wrote sarcastically in one of a series of commentaries about the pope released on Thursday by the journal Nature Climate Change. Although grateful the pope is speaking out, he and other sociologists suggest that moral outrage alone is unlikely to lead to real change.
In his June encyclical, Laudato Si, subtitled "On Care For Our Common Home," Pope Francis called upon the world to fix the environment and care for the poor, who face the heaviest burdens of global warming. His speech on Thursday morning expanded on that theme before both houses of Congress, a longtime bastion of opposition to climate treaties, regulation, and science.
"I am convinced that we can make a difference and I have no doubt that the United States – and this Congress – have an important role to play," the pope said. "Now is the time for courageous actions and strategies," he added, on the environment.
Although the speech was to Congress, the real audience for the pope's words are U.S. conservatives unsympathetic to climate concerns coming from the Sierra Club or Greenpeace, but willing to listen to a religious figure like the pope, sociologist Robert Brulle of Drexel University in Philadelphia told BuzzFeed News.
"He's talking to more than just Congress. The eyes of the world follow this pope," said climate activist Lise van Susteren, an organizer of the "Moral Action on Climate" environmental rally coinciding with the Thursday speech on the national mall, which is expected to draw up to 200,000 people. "We recognize this is an amazing time to have this world leader speaking out."
But Yale climate economist William Nordhaus, for example, and other climate observers have asked whether the pope not endorsing the market or climate summit agreements is a missed opportunity, even if he brings more people around to seeing climate change as a real worry.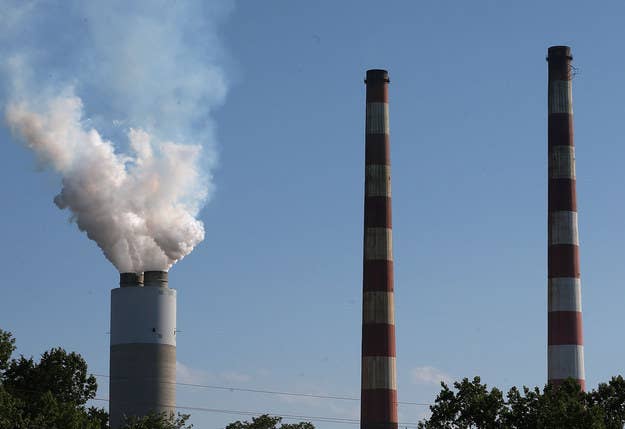 This year is on track to surpass 2014 as the globe's warmest year on record, with temperatures projected to keep rising this century.
In his encyclical, Pope Francis strongly rejected both "technocratic" and "anthropocentric" solutions to global warming and environmental problems, and criticized global capitalism and finance for "pillaging" the Earth.
The pope's view rejects efforts such as U.S. and Chinese promises to cut greenhouse gas emissions by 2030, which are expected to take final shape at a Paris climate meeting this December. It also dismisses "cap and trade" proposals that would put a price on carbon emissions.
In dismissing these carbon credits, "he has missed a unique opportunity," wrote Nordhaus, the dean of climate economists, in the current New York Review of Books. Without cap and trade, Nordhaus said, the price of pollution is free.
"Markets can work miracles when they work properly, but that power can be subverted and do the economic equivalent of the devil's work when price signals are distorted," Nordhaus wrote.
And despite the pope's dismissal of international agreements, both China and the U.S. have pledged to cut carbon emission in coming decades, with the Obama administration calling for a 26% or greater cut in emissions by 2025. Chinese president Xi Jinping, who arrived in the U.S. on the same day as the pope for a state visit, is expected to discuss emission cuts with Obama.
The Catholic Church's resistance to contraception could also have drastic environmental consequences because of overpopulation, according to the Stanford biologist Paul Ehrlich. The world's population is already projected to grow from 7.3 billion now to 9.7 billion by 2050. With contraception restricted, Ehrlich warned, the population boom could be even bigger, perhaps another billion people on top of that.
"As abhorrent as our current resource inequities are, they pale in comparison with the impending inequity between those who are alive today and those who will be born tomorrow," Ehrlich and University of California, Berkeley scientist John Harte, wrote in another Nature Climate Science critique.
Even if the pope's words don't lead to action, they could lead to a wider public acceptance that climate change is real. Gallup polls indicate a slim majority of the public has believed that climate change is happening because of human activities, stubbornly stuck at about the 57% rate of today.
Yale University polling suggests that Republican Catholics take climate change more seriously than other conservatives, with 51% agreeing it is happening, compared with 42% of other Republicans.
"A religious leader like the pope is going to be taken more seriously by those voters than an environmental figure," Brulle said. "We'll have to see how people defend their views on climate when they go up against the pope."