We Could Have Reached Pluto 29 Years Ago If Not For Nixon's NASA
This week's exciting Pluto flyby could have happened on March 9, 1986, if that mission hadn't been killed off by fierce infighting among scientists, politicians, and defense contractors. This largely forgotten history shows just how cutthroat space politics can be.
Towering over the frozen plains of Pluto, icy mountains stand some 11,000 feet tall. On its companion moon, Charon, a miles-deep canyon and a 600-mile-long cliff mark a surprisingly smooth surface made of ice.
These stunning sights sailed into view this week as NASA's New Horizons spacecraft soared overhead at 31,000 miles per hour, the culmination of a nine-year voyage that revealed surprisingly recent geological activity on the frozen worlds at the edge of our solar system.
"I had a pretty good day yesterday, how about you?" Alan Stern, New Horizons principal investigator, asked a clapping audience at a briefing on Wednesday, where he presented the flyby results. "The data look absolutely gorgeous, and Pluto and Charon are just mind-blowing."
That good day might have come nearly three decades ago, on March 9, 1986, if not for budget-cutting decisions made by President Richard Nixon's administration and infighting among scientists inside and outside of NASA. Those political battles killed off a "Grand Tour" of the solar system's outer planets that would have ended at Pluto.
The $500 million Thermoelectric Outer Planets Spacecraft (TOPS) mission to Pluto died in 1971. NASA was scrambling to fund the space shuttle and a large space telescope, which would eventually become the Hubble mission.
In the years after TOPS was spiked, its team went on to fly the cheaper Voyager 1 and Voyager 2 spacecraft, which visited all the outer planets: Jupiter, Saturn, Uranus and Neptune. But not Pluto.
If the TOPS spacecraft had launched when it was supposed to, in 1977, its flyover of Pluto in 1986 would have long ago revealed the mysteries of Pluto and Charon (though not in such stunningly high resolution).
This week scientists were startled to discover that Pluto and its moon sport mountains and lightly cratered surfaces less than 100 million years old. Those revelations are making them rethink their explanations for similar smooth surfaces seen on the icy moons of Jupiter and Saturn, features previously blamed on tidal heating from those giant planets.
If TOPS had happened, "we could have known a lot more, a lot sooner," space policy expert John Logsdon, author of After Apollo? Richard Nixon and the American Space Program, told BuzzFeed News. "But that wasn't the decision that was made."
The death of the TOPS mission to Pluto is a murder mystery whose culprit has long been debated among space historians.
"Who Killed The Grand Tour?" asked the space historian David Rubashkin in a 1997 Journal of The British Interplanetary Society report. Rubashkin outlined the possible suspects, including NASA, Congress, the Nixon Administration, and scientists themselves. "Each actor had motivation to kill the Grand Tour," he wrote.
Engineers at NASA's Jet Propulsion Laboratory (JPL) in Pasadena, California, had argued for several Grand Tour spacecraft since 1965, when Caltech's Gary Flandro noted a once-in-179-year planetary alignment would enable a spacecraft to quickly tour the entire solar system by taking advantage of "gravity assist" boosts from each planet it flew past. The planetary alignment would peak in 1977 and not come again until 2156.
The Grand Tour would have allowed a TOPS spacecraft to reach Pluto in nine years, after visiting Jupiter and Saturn. A second TOPS mission launched in 1979 would have followed and arrived at Neptune in 1988, two years after Pluto.
In the late 1960s the National Academies of Science sponsored reports backing the TOPS missions, and NASA and JPL advanced the effort as a high-priority for the agency after the Apollo moon landings. The Grand Tour was touted by the space agency and supported by the newly elected president, Richard Nixon.
But already the mission was facing an environment harsher than deep space: the federal budget process.
NASA's budget had peaked in the mid-1960's — at the equivalent of nearly $44 billion in 2014 dollars — in support of the development of the Apollo moon landings. It has been going downhill ever since, with NASA's budget at $18 billion today.
"Nixon perceived the Apollo program in partisan terms, as a Kennedy program," wrote NASA historian Andrew Butrica, in a recounting of the Grand Tour's rise and fall on the space agency's website.
Nixon cut the last two Apollo moon landings despite the protests of his science advisor. And his Office of Management and Budget called for more cuts at the space agency, amid heavy cost overruns of the two Viking landing missions aimed at Mars.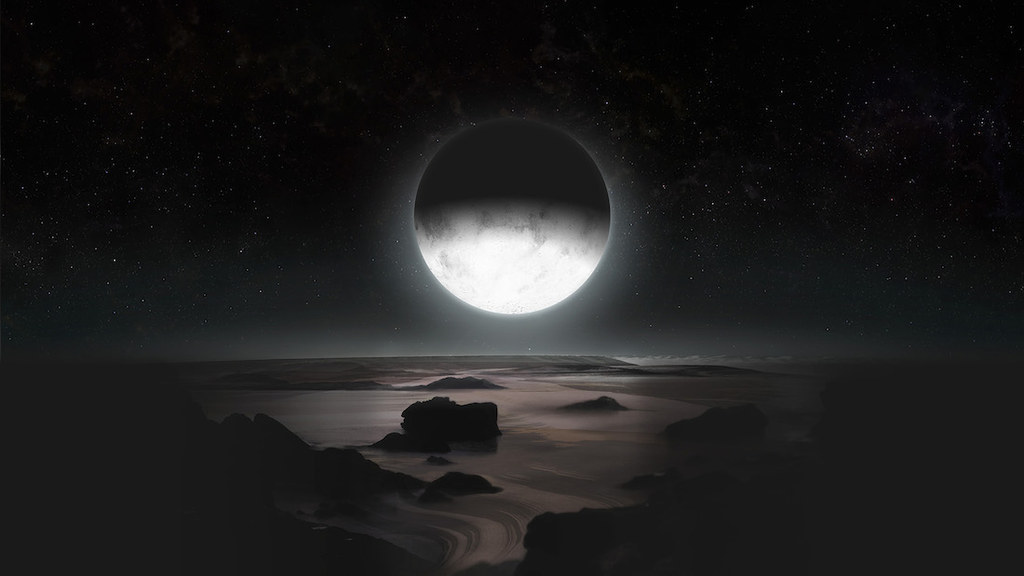 At NASA, meanwhile, the space shuttle was seen as the future of the agency and it received the priority in budget requests.
That led to a decision to cut the TOPS mission down to just two spacecraft instead of the the four first envisioned for the Grand Tour.
Scientists, too, could see the budget crunch coming. Despite previous support for the Grand Tour, a 1970 National Academies of Science study group headed by space scientist Herbert Friedman switched course, prioritizing instead the Large Space Telescope that eventually became the Hubble.
Astronomers on the panel also supported a lower cost Jupiter orbiter ahead of the TOPS mission, a subterfuge to sandbag TOPS and secure their telescope, according to NASA's then-director of planetary programs Robert Kraemer.
Friedman then leaked his panel's report to Congressional committees and newspapers, while JPL engineers leaked their support for TOPS to Science News magazine in a tit-for-tat fight for political support.
"The kind of scientists who advise NASA are savvy enough to understand the budget process and how it works," Logsdon said.
Contracts for the space telescope were going out to defense industry firms as well, which lobbied for it. JPL, meanwhile, had decided to build the TOPS mission in-house to keep its staff employed, even though that meant it would likely lose political support.
The scientific disarray provided an opening, in May of 1971, for a Senate committee headed by Clinton Anderson of New Mexico to cut funding for the TOPS mission. Anderson was a "champion" of the Los Alamos nuclear weapons laboratories, according to Butrica, and an ardent backer of a nuclear rocket engine called NERVA. So Anderson wanted a nuclear rocket, not gravity assists, to carry spacecraft into deep space.
"The scientists just shot themselves in the foot by arguing and disagreeing in public," historian Roger Launius of the Smithsonian's National Air and Space Museum in Washington D.C. told BuzzFeed News. "If you tell Congress you don't have your act together, they just say, 'thanks, you made my job easier', and they cut your program."
Facing demands for further cuts to NASA's budget from the Nixon administration, as well as a loss of support from Congress, NASA Administrator James Fletcher killed TOPS and replaced it with a $360 million mission to Jupiter and Saturn, ending plans for Pluto. (He also killed NERVA, promising Senator Anderson a smaller nuclear rocket that NASA still hasn't built.)
The Large Space Telescope championed by Friedman survived, only to face a long battle for funding in Congress, cost overruns, and a four-year launch delay caused by the 1986 crash of the space shuttle Challenger, before the launch of the Hubble space telescope in 1990.
"You might disagree with the decision, but who's to say we didn't learn more from the Hubble space telescope than a flyby of Pluto," Logsdon said. "You can't really 'blame' anyone in the end. The decision was the outcome of our political process, with a lot of players playing a role."
NASA bounced back from the setback with the Voyager 1 and Voyager 2 missions.
By not promising too much and scaling back the technology for those missions, the Voyager spacecraft not only visited Jupiter and Saturn, but Neptune and Uranus, and have travelled in this decade to the edge of the solar wind, far beyond the orbit of Pluto.
Shocked and disappointed by the decision to kill TOPS, JPL's engineers turned to building smaller spacecraft that would only fly by Jupiter and Saturn. Away from the eyes of Congress, they quietly built up the capabilities of the Voyager 1 and Voyager 2 spacecraft, ordering long-lived radioactive batteries, for example, that kept the spacecraft useful after those flybys. Their foresight enabled the first flyovers of Uranus and Neptune.
Both spacecraft are still operating today. "What they learned was not to play all their cards at once," Logsdon said.
And New Horizons, which was launched in 2006 to finally explore Pluto, benefited from the Grand Tour's "gravity assist" strategy, using a flyby of Jupiter to boost its speed on the way to the dwarf planet. New Horizons will likely continue its journey, reaching P1 — a 20-mile-wide snowball farther out in the comet belt — in 2019.
The fierce space politics that plagued TOPS haven't changed much, not with NASA and Congress today battling over a proposed astronaut trip to an asteroid and $300 million in extra funding for shipping crew to the International Space Station. While the space agency sees unfunded manned missions to Mars as the key to its long-term future, a science mission to Jupiter's moon, Europa, has popped out as the unexpected winner of this year's budget battle.
But one thing has changed since the 1970s: Space scientists have learned to approach Congress with a unified voice. The National Academy of Sciences now regularly presents Congress with 10-year plans for space missions listed in order of priority. "They duke it out in private fiercely, but when they've decided, that's it," Launius said.
Ironically, even though it was Nixon's NASA that spiked TOPS, the Pluto mission may have survived if the agency had asked the president himself to save it.
"If they had gotten to Nixon it might have gone differently," Logsdon said, based on his long study of the president's space decisions. "He was fascinated by exploring the unknown and often said that was the purpose of the space program, not repeated trips to the moon. That's an argument that we are still hearing today."
TOPS would have happened 29 years ago. Due to a really embarrassing math error, the original headline for this piece said 19 years ago.