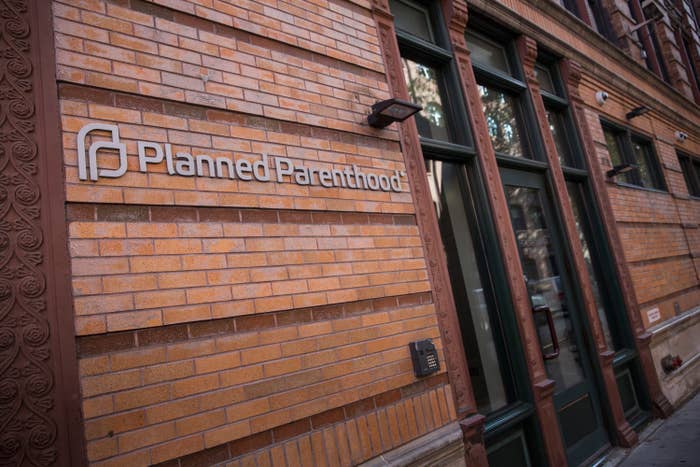 Planned Parenthood filed a racketeering lawsuit against anti-abortion activist David Daleiden and his Center for Medical Progress group on Thursday, calling the group "a complex criminal enterprise conceived and executed by anti-abortion extremists."
In July, the CMP began releasing edited videos of conversations with Planned Parenthood doctors, secretly recorded by anti-abortion activists posing as medical tissue firm officials. The videos claimed they exposed illegal sales of fetal tissues by Planned Parenthood to a tissue bank called Stem Express, as well as illegal abortion procedures.
Planned Parenthood denied the claims, which sparked Congressional hearings and investigations in 10 states, and released a report calling the videos deceptive. Now the women's health organization, which performs about one-third of all abortions nationwide, is filing suit in the Northern California federal district against the CMP.
"The express aim of the enterprise — which stretched over years and involved fake companies, fake identifications, and large-scale illegal taping — was a to demonize Planned Parenthood," the lawsuit says.
"Planned Parenthood provides high-quality compassionate care and has done nothing wrong," said Kathy Kneer, president of Planned Parenthood Affiliates of California, in a briefing on the lawsuit.
"Game on," Daleiden told BuzzFeed News by email. "I look forward to taking the depositions of all the Planned Parenthood CEOs who profited off of their business relationship with StemExpress."
Racketeering lawsuits typically ask for triple damages, and the lawsuit asks for payments for Planned Parenthood's increased security costs and penalties for violation of confidentiality agreements. Three people died in a shooting at a Colorado clinic in November, and Planned Parenthood cited death threats as a result of the videos.
In addition to Daleiden, Planned Parenthood named prominent anti-abortion activist Troy Newman of the anti-abortion group Operation Rescue in the suit, as well as some CMP activists whose names were previously undisclosed by the group.