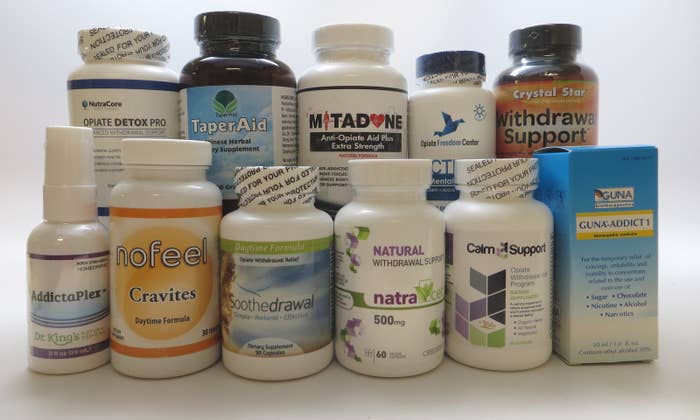 US federal agencies on Wednesday told dietary supplement and homeopathy firms to stop peddling worthless "scam" pills to people desperate to end their addiction to deadly opioids.
Overdoses of opioid painkillers, heroin, and fentanyl claimed more than 42,000 lives in 2016, a reflection of an addiction epidemic that was declared a national public health emergency last year. More than two million people in the US are estimated to have an opioid use disorder.
"People who are addicted to opioids should have access to safe and effective treatments and not be victimized," FDA commissioner Scott Gottlieb said in a statement on the warning letters about the "illegal, unapproved" treatments, jointly sent by his agency and the Federal Trade Commission, which polices false advertising. The FTC sent additional warning letters to four more firms over how they advertised similar pills.
The pills were sold online under names such as "TaperAid" or "Opiate Freedom" to help with withdrawal from opioids, which create a physical dependence in their users. The warning letters called claims the pills would help people get off opioids "deceptive."
"Health fraud scams like these can pose serious health risks," the agencies warned, noting they may also prevent people with substance use disorders from seeking effective treatment. "All of the companies use online platforms to make illegal claims about their products' ability to cure, treat, or prevent a disease."
The Trump Administration reaffirmed its declaration of a public health emergency over opioid overdoses on Friday. The agency actions followed recent complaints about the scam pills. The firms named in the letters have 15 days to respond or face seizures and other legal action from the agencies.