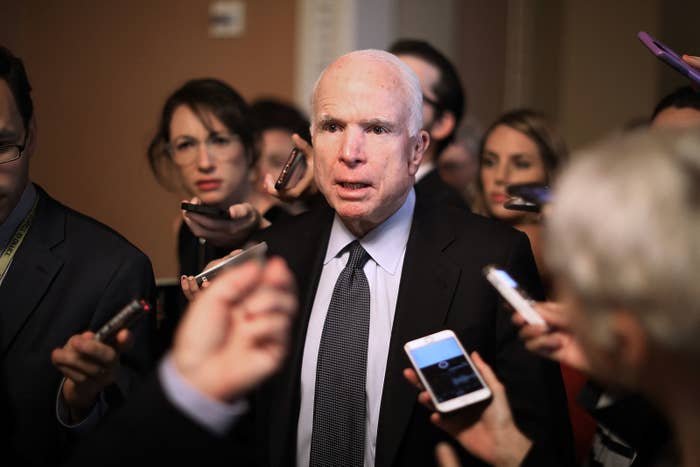 Glioblastoma, the brain cancer afflicting Sen. John McCain, is uniformly described as aggressive and deadly in medical literature. It is the "most common and aggressive malignant brain tumor," according to the National Brain Tumor Society — one that afflicts some 12,000 people nationwide every year.
McCain, 80, is now one of them. Doctors at the Mayo Clinic Hospital in Phoenix last Friday discovered "a primary brain tumor known as a glioblastoma," according to a statement released by his office last night, during a procedure to remove a blood clot above his left eye.
"It is a very aggressive tumor," Nicole Willmarth, chief science officer of the American Brain Tumor Association, told BuzzFeed News.
Here's what you need to know about this type of cancer: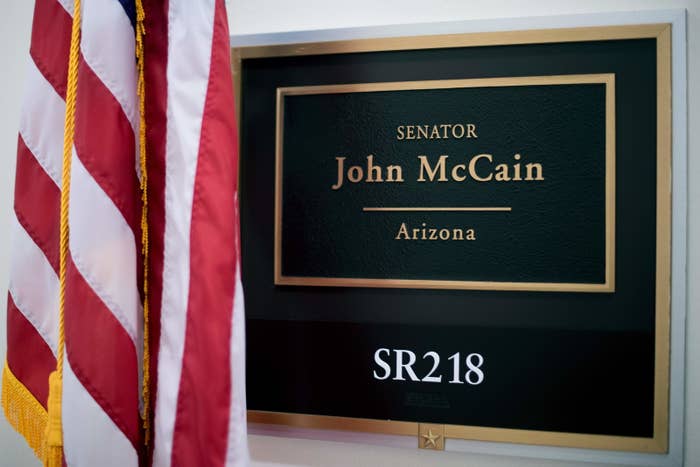 1. What does this mean for McCain?
"The Senator and his family are reviewing further treatment options," McCain's office said in a statement. "Treatment options may include a combination of chemotherapy and radiation."
Chemotherapy and radiation treatment typically lead to a survival time of about 11 months in glioblastoma patients above the age of 70, according to recent studies. Without chemotherapy, which can be painful and debilitating, the typical survival time drops to seven months. And without any treatment, the typical survival time is less than two months.
In a 2013 study of elderly glioblastoma patients, only 6.4% lived for more than two years after their diagnosis. For all patients, the five-year survival rate is around 10%, according to Willmarth.
2. What kind of brain cancer is a glioblastoma?
Cancers are basically cells reproducing wildly, producing tumors that grow unchecked. In brain cancers, these tumors can essentially crowd out and kill the brain cells that keep us alive.
Glioblastomas represent about 12% to 15% of all brain tumors and are "grade four" cancers, the most aggressive and deadly rating. They are particularly deadly because they spring from star-shaped "astrocyte" cells, supportive tissues that can spread readily throughout the brain. These cells grow fast, nourished by the brain's abundant blood supply.
And because they are made up of mixtures of these astrocyte cells, glioblastomas don't typically respond well to chemotherapy. Chemotherapy that kills one type of astrocyte cell might not kill another. "They usually relapse and are more aggressive in their growth when they come back, as well as being resistant to the chemotherapy they survived," Willmarth said.
3. What causes glioblastoma?
Nobody knows, but genetic mutations clearly play a leading role. They most commonly strike people aged 55 to 85, which argues for random chance causing mutations over time that turn into a tumor. The 2015 death of then-vice president Joe Biden's son, Beau Biden, from a glioblastoma was unusual in this regard, because of he was only 46. His father has prominently supported a "Cancer Moonshot" initiative undertaken by the National Institutes of Health since his death.
"One of the things that makes this tumor so hard to deal with is that we don't know what causes it, so there isn't any prevention," Willmarth said.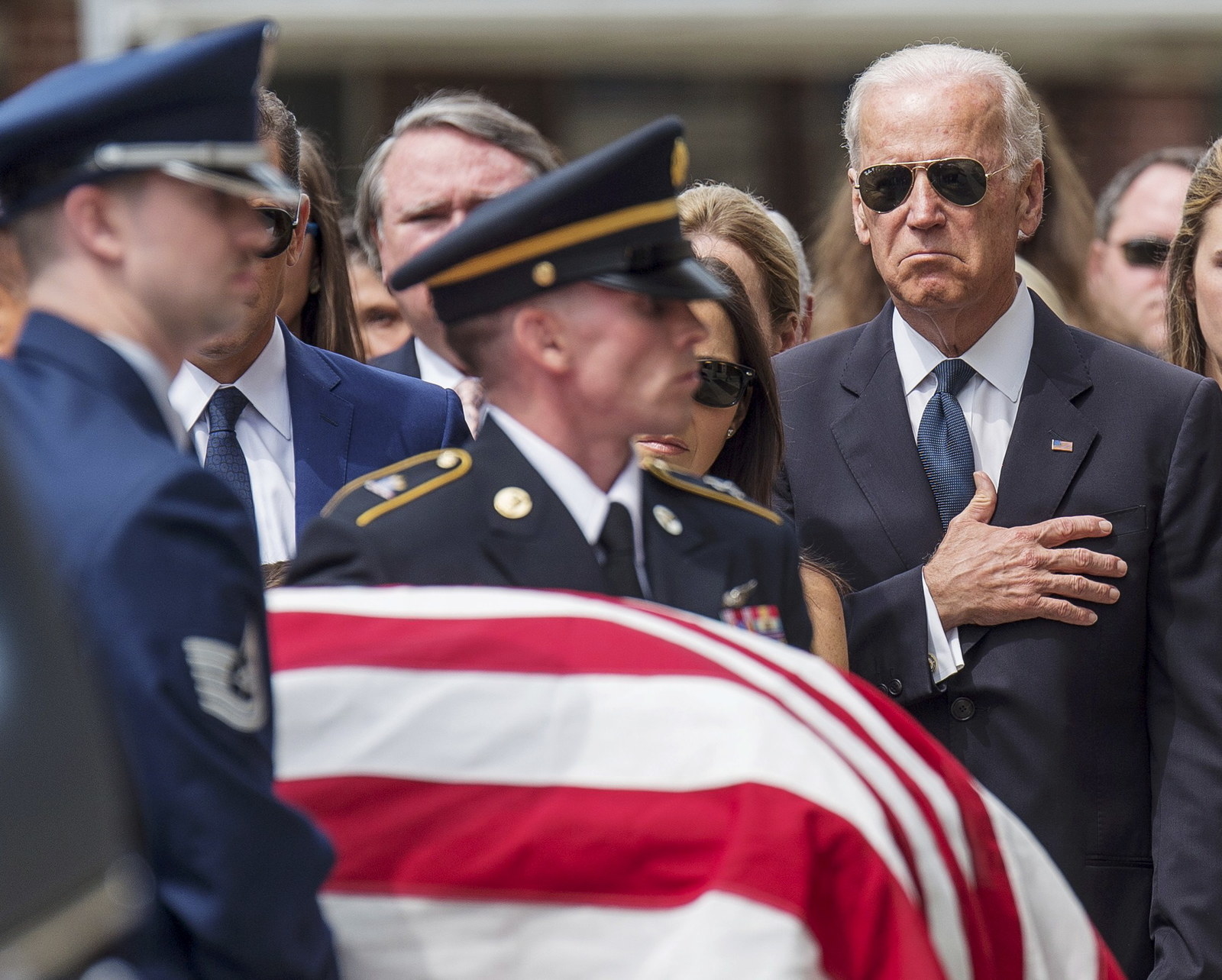 4. What are the symptoms?
Seizures, in about half of all cases. Patients typically arrive in an emergency room with a seizure and the tumor is revealed by a brain scan. To discover one during surgery "is not common," Willmarth said.
"The symptoms completely depend on the location in the brain of the tumor," she added. Nausea and vomiting are also typical. Willmarth refused to speculate on whether the tumor played a role in McCain's much-discussed cloudy question during a June hearing, but difficulty processing information is also a symptom of a glioblastoma, she noted.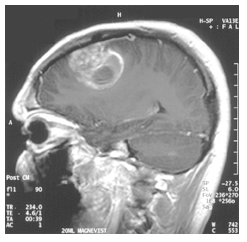 5. Would the removal of the tumor cure McCain?
Basically, you can only cut away so much healthy brain tissue around a tumor, leaving some cancerous cells still around. And because astrocytes are extra invasive due to their elongated star-shaped branches, they extend in ways that make them undetectable into healthy brain tissue that surgeons are loath to remove. "With other organs you can remove more healthy tissue, but you only want to remove so much brain." Willmarth said.
So, after a glioblastoma tumor is removed, patients are typically treated with radiation treatments meant to kill those undetectable cells, and chemotherapy tuned to kill the type of cells found in the tumor. There is also a Food and Drug Administration approved device: a helmet with electrodes placed on the skull that tries to kill cancer cells with an electric field.
There are a number of clinical trials underway for experimental treatments as well. "We really don't have a lot of FDA approved treatments for glioblastoma," Willmarth said. "We could use more."
According to McCain's office statement, "he is recovering from his surgery 'amazingly well' and his underlying health is excellent." The senator certainly still seemed on his game despite brain surgery on Friday morning, tweeting a promise to return from his recovery room.