The First US Astronaut To Circle The Globe, John Glenn, Has Died
He was a space-age hero turned US senator.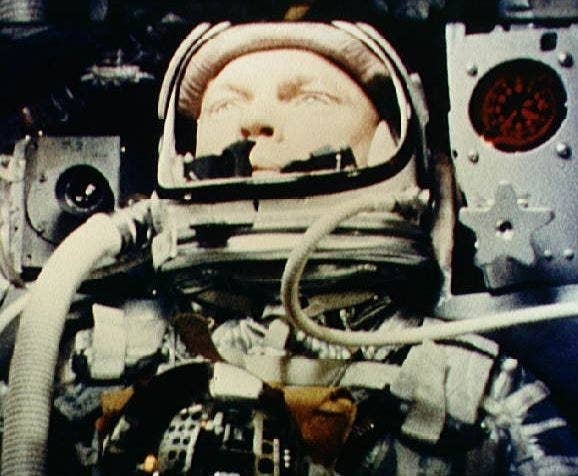 Godspeed, once more, John Glenn. The astronaut and US senator whose circling of the Earth restored US pride at the dawn of the moon race, has died at age 95.
He was the first American to orbit the Earth, in the Friendship 7 mission in 1962, and the oldest man to ever fly into space, aboard the the space shuttle Discovery in 1998.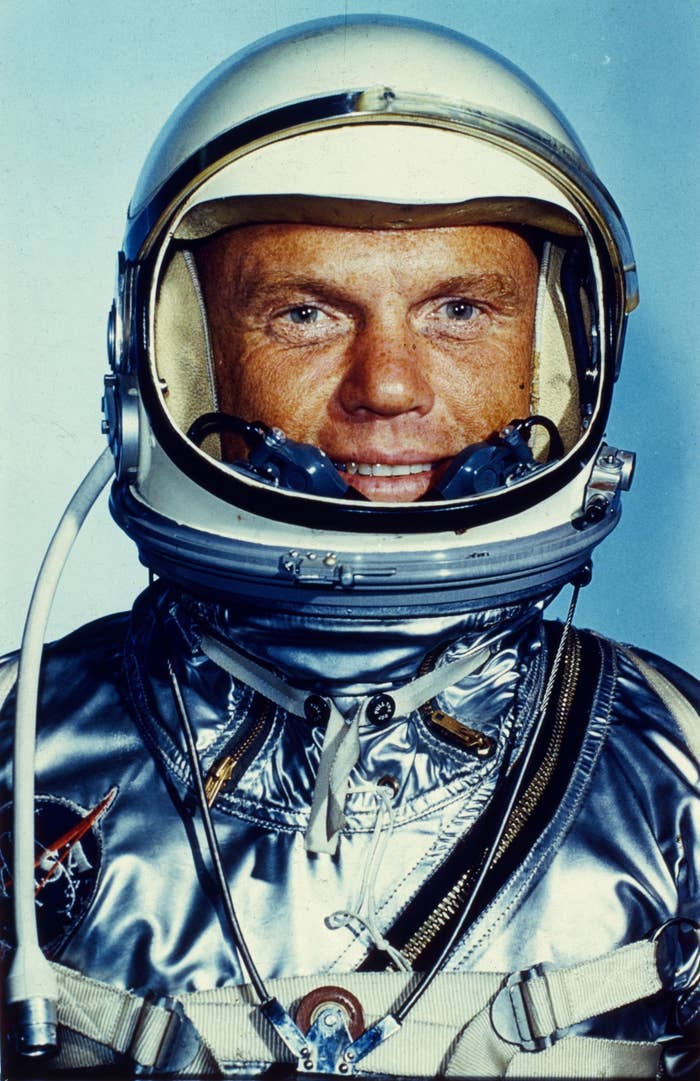 "Godspeed, John Glenn," intoned astronaut Scott Carpenter as the Mercury 7 capsule ascended into the heavens on its historic 1962 launch, a signature moment of the space race.

That second trip came while he was a US senator. He served Ohio there for 24 years.
"As we bow our heads and share our grief with his beloved wife, Annie, we must also turn to the skies, to salute his remarkable journeys and his long years of service to our state and nation," Ohio Gov. John Kasich said. "Though he soared deep into space and to the heights of Capitol Hill, his heart never strayed from his steadfast Ohio roots."
Ohio State University President Michael V. Drake said that "Glenn was a decorated U.S. Marine aviator, legendary NASA astronaut, tireless public servant, and an unparalleled supporter of The John Glenn College of Public Affairs at Ohio State, where he served actively as an adjunct professor until just recently. He was an authentic hero whose courage, integrity, sacrifice and achievements inspired people, young and old, around the world."
Elected officials, aviation historians and institutions, and other astronauts all mourned the loss.
"He was an American hero and a true public servant," space historian John Logsdon of George Washington University told BuzzFeed News. "With John Glenn, what you saw was what you got."
Born in Cambridge, Ohio, Glenn enlisted in the Naval Aviation Cadet Program after Pearl Harbor, eventually transferring to the US Marines and flying combat missions during World War II. During the Korean War, he shot down three MiG-15 fighter jets days ahead of the 1953 armistice. In 1957, he made the world's first supersonic transcontinental flight, bringing him an early taste of fame that prepared him better than his colleagues for his NASA experience.
He joined the newly created NASA in 1958, at the dawn of the space age, selected for the first "Mercury 7" cadre of astronauts. His 1962 orbital flight was the third US launch into space, coming after the first suborbital flights by Alan Shepard and Gus Grissom. But it was the big one, triggering an outsize ticker-tape parade that staggered even hardened New Yorkers with its adulation from a crowd of 4 million people.
"Out in the middle of the intersections were the policemen, the policemen they had heard about, New York's Finest, big tough looking men in blue greatcoats — and they were crying!" wrote Tom Wolfe in his history of the first astronauts, The Right Stuff.
Drawing nearly even with the Soviet Union in space after the shock of the 1957 Sputnik launch and early disappointments with rocket launches gave way to elation with Mercury 7's success, Smithsonian Air and Space Museum curator Michael Neufeld told BuzzFeed News.
"There was tremendous concern about the US falling behind the Soviet Union in space. Their rockets were bigger than ours," Neufeld said. "And Glenn's flight overshadowed the earlier sub-orbital ones to say, hey, we are at least in the game."
John Glenn "is an inspiration to all Americans," President John Kennedy said in a nationwide address after the landing. Glenn was seen as the most humble and aw-shucks of the first set of astronauts, famously cautioning them about any illicit behavior that might reflect badly on NASA. He retired from the space agency in 1964.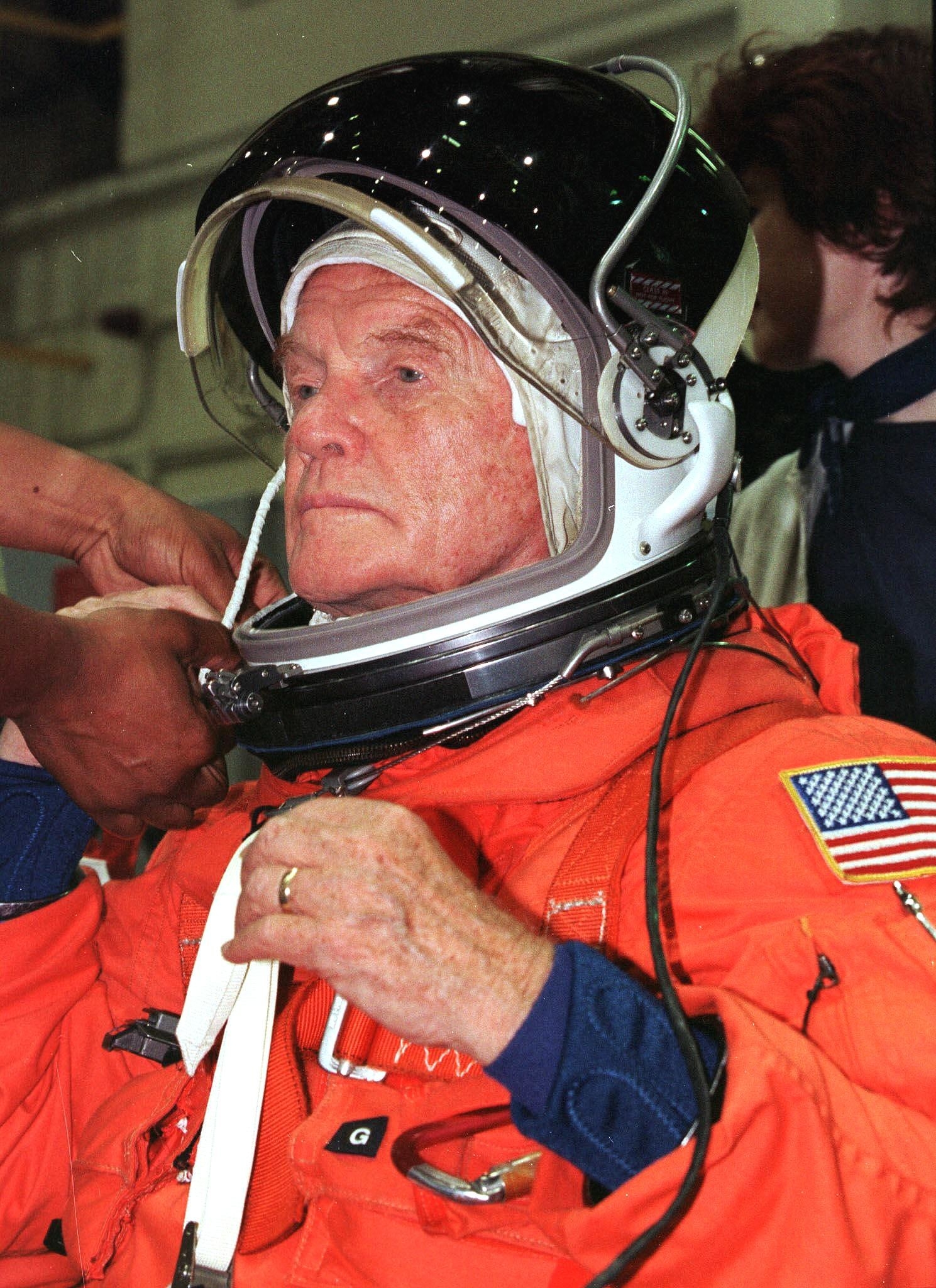 "Kennedy didn't want to risk him again," Logsdon said. "I think the Kennedy family recognized they had a nascent politician in him."
Glenn was the prototype of the astronaut politician, a lion of the US Senate for 25 years, starting in 1974 and retiring in 1999, representing his home state of Ohio. He led efforts in countering nuclear proliferation and improving government operations. "He was a workhorse, not a celebrity senator," Logsdon said.
Glenn's political career however, was blighted by the 1989 "Keating Five" scandal, when the Senate ethics committee asked whether politicians had improperly interfered in the investigation of a savings and loan whose owner had made campaign contributions to them. Glenn was cleared of wrongdoing in the case, but admonished for "poor judgment" by the panel.
His return to space in 1998 was seen as a capstone of his career. NASA justified the flight as an opportunity to study the effects of spaceflight on the elderly. "When he asked to return to space, the country had to say, yes, basically," Logsdon said. "He was a genuine hero."
Until recently Glenn served actively as an adjunct professor at the John Glenn College of Public Affairs at Ohio State University.
"He was an authentic hero whose courage, integrity, sacrifice and achievements inspired people, young and old, around the world," the university's president, Michael V. Drake, said in a statement.

President Obama released a statement saying the nation has "lost an icon and Michelle and I have lost a friend."
"When John Glenn blasted off from Cape Canaveral atop an Atlas rocket in 1962, he lifted the hopes of a nation. And when his Friendship 7 spacecraft splashed down a few hours later, the first American to orbit the Earth reminded us that with courage and a spirit of discovery there's no limit to the heights we can reach together," Obama said in a statement.
Obama's statement continues, "John spent his life breaking barriers, from defending our freedom as a decorated Marine Corps fighter pilot in World War II and Korea, to setting a transcontinental speed record, to becoming, at age 77, the oldest human to touch the stars. John always had the right stuff, inspiring generations of scientists, engineers and astronauts who will take us to Mars and beyond — not just to visit, but to stay."

President-elect Donald Trump tweeted that Glenn "was a hero and inspired generations of future explorers."
Glenn is survived by his wife, Annie Glenn, 95, his childhood sweetheart who, he married in 1943; a son, John David, 69; and daughter, Carolyn Ann, 68; as well as two grandsons.