Even By Latin America's Standards, Donald Trump's Approval Ratings Are Bad
Argentina, Colombia, Dominican Republic, Mexico, Panama, Paraguay, Peru, and Venezuela have never had a president so unpopular this early on as Donald Trump.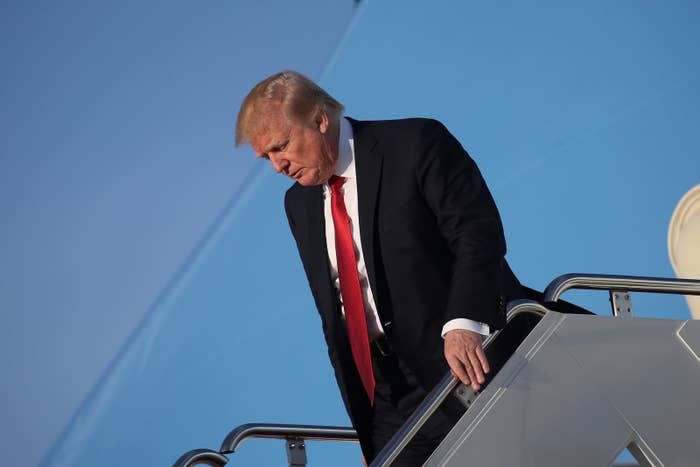 WASHINGTON — President Donald Trump's early approval ratings look more like the average Ecuadoran or Guatemalan president's than a US commander in chief's, a political science team finds.
After reaching a historic low of 35% approval early in his term last month, Trump's approval rating rose to 40% on Monday following the US missile strike on Syria, according to Gallup, still near record lows for a new US POTUS.
To put Trump's early low approval rating in perspective, political scientist Ryan Carlin of Georgia State University and his colleagues at the Executive Approval Project team looked at how presidents in democracies throughout the Western Hemisphere have fared in approval early in their terms.
Overall, "Trump's ratings are low compared to most presidents in the [Western] hemisphere since the return to democracy in the 1980s," Carlin told BuzzFeed News by email. In that time, 18 South and Central American presidents have fallen within Trump's low approval ballpark, at 40% or lower for public approval within their first three months or 100 days since elected in office. All held on to office for just one term, or less — six were ousted early.

"[Trump] is on par with many who didn't survive and several who squeaked by despite crippling their society with economic austerity and liberalization," Carlin said. One, José Manuel Zelaya Rosales of Honduras, was overthrown in a semi-coup after he tried to change the Constitution to allow his re-election in 2009.

Trump's approval ratings gain following the Syria bombing is typical for presidents following military action, but such boosts tend to be short-lived, Carlin noted. The death of Osama bin Laden in 2011, for example, lifted Barack Obama's approval rating for less than two months.

Over time, many presidents have achieved lower approval ratings than Trump. Harry Truman, Richard Nixon, Lyndon Johnson, Jimmy Carter, George H. W. Bush and George W. Bush all fell below 35% approval by the end of their terms. Truman was lowest at 22% approval as he left the White House in 1952.
But unlike Trump, all of them enjoyed some approval "honeymoon" early in their presidencies. And the approval database shows that several Latin American countries — Argentina, Colombia, Dominican Republic, Mexico, Panama, Paraguay, Peru, and Venezuela — have never had a president with such poor early opening approval ratings.
---