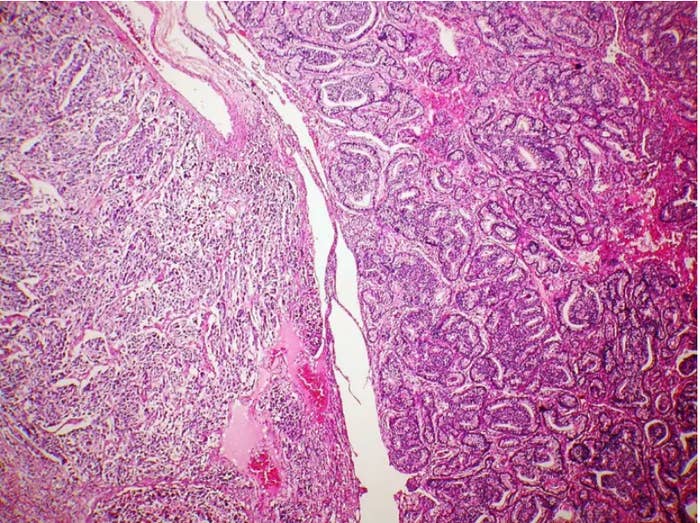 Federal health officials canceled an FDA contract for human fetal tissue research Monday night and announced a review of all such research projects.
The announcement, citing "serious regulatory, moral, and ethical considerations," revives a political issue that last flared in 2015 and led to congressional hearings. That fight came over anti-abortion political activists who covertly videotaped Planned Parenthood doctors and employees of Advanced Bioscience Resources (ABR), a cell tissue firm based in Alameda, California, that provides such cells to researchers.
The canceled contract would have paid $15,900 to ABR for human tissue that would make a laboratory mouse's immune system more similar to a human's. (ABR did not immediately respond to a request for comment.)
"Mice with human immune systems are incredibly valuable for research of terrible diseases, and there really is no alternative," Lawrence Goldstein of the University of California, San Diego School of Medicine told BuzzFeed News. Such cells have figured prominently in the development of vaccines against diseases such as rubella, rabies, polio, measles, chickenpox, and shingles.
The bottom line is that such cells would be otherwise discarded, he noted, and bioethics reviews going back to the Reagan administration have approved of their use to benefit human health.
The move to audit fetal tissue research was applauded, however, by David Daleiden of the Center for Medical Progress, the anti-abortion activist who ran the covert videotaping project.
"HHS's newly-announced review of fetal tissue procurement and experimentation must be exacting, and it must terminate all other agreements for baby body parts," he said in a statement.
The National Institutes of Health, an agency in the HHS that spends $37 billion a year on biomedical research, said it had no contracts with ABR or other human tissue suppliers. "We agree that it is important that research involving human fetal tissue should be consistent with the statutes and regulation governing such research," spokesperson Renate Myles told BuzzFeed News by email.
"I read the HHS announcement with a great deal of skepticism," biomedical law professor Alta Charo of the University of Wisconsin told BuzzFeed News by email. "My instinct is that this is driven by politics, and is part of the overall effort to stigmatize and eventually criminalize abortion, as well as part of a larger campaign to roll-back the clock on sexual and reproductive rights."