Human tissues from unethical experiments conducted in Guatemala in the 1940s might still rest on the shelves of US government labs, according to a new report by medical historians. The researchers are calling for a comprehensive tally and removal of these specimens out of respect for the unwitting patients they were taken from.
"It's creepy — it should strike everyone as disturbing," study coauthor Paul Lombardo of the Georgia State University School of Law told BuzzFeed News. "We really need the full story here, and a search for all the records and specimens, if they remain."
From 1947 to 1948, with the aim of developing tests for various sexually transmitted infections, researchers from the US Public Health Service exposed more than 1,300 Guatemalan soldiers, sex workers, inmates, and psychiatric patients to syphilis, gonorrhea, and other sexually transmitted infections without their consent.
A US Presidential Bioethics Commission report in 2011 condemned the Cold War experiments as "unconscionable," and spurred calls for recompense of the victims, their descendants, and families. Both Lombardo and his coauthor, Kayte Spector-Bagdady of the University of Michigan Medical School, worked as researchers on the Bioethics Commission report.
Cervix, urethra, and skin samples from at least eight patients from the Guatemala study were sent to US labs as late as 1958, according to transfer records uncovered by the new report, published on Monday in the Milbank Quarterly journal. Some of these specimens were taken from autopsies of at least five people who died during the study. (About 80 people in all died in the course of the study, but whether it was from syphilis, tuberculosis, or chronic illness has been impossible to determine.)
The Office of the Surgeon General, which is head of the US Public Health Service Commissioned Corps, did not respond to a request for comment on the new report. Neither did the CDC, which maintains federal lab records from the experiment's era, or the National Institutes of Health, which helped fund the research.
A wave of unethical STI studies, most famously the 40-year Tuskegee experiments on 400 black men left untreated for syphilis, were conducted by federal researchers during the Cold War, to support military testing. The new report of leftover specimens raises questions about what is the right thing to do with such tissues.
A small coterie of venereal disease researchers headed by John Cutler of the Public Health Service controlled the Guatemalan study and tissue samples from patients, who were listed by their full names in transfers of biological specimens. Unlike the Tuskegee syphilis study, which led to numerous scientific publications, no results were ever published from the Guatemalan one. Lombardo said the researchers kept it hushed up because they knew even then it was unethical.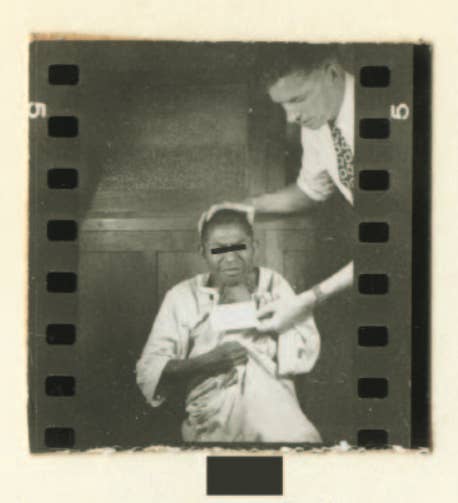 "The Guatemalan study was every bit as horrific as Tuskegee, as exploitive, harmful, and abusive," historian of medicine Jason Schwartz of the Yale School of Public Health told BuzzFeed News. "Why it hasn't resonated in the public's memories makes me afraid we are becoming desensitized to historic abuses."
Lombardo and Spector-Bagdady made a public records request to the CDC for any records from 1932 to 1972 of tissue samples from either Tuskegee or Guatemala. The agency told the researchers there were no such records — something Lombardo and outside historians found hard to believe, considering the Tuskegee experiment went on for decades under federal auspices. Tissue samples are only destroyed by labs in "extremely rare circumstances," a CDC official testified before Congress in 2008. A vial of live smallpox virus was found in a federal storeroom in 2014, for example, 30 years after its last stocks were destroyed, save for one vial.
"I certainly support the call for an audit of any biospecimens left from this research, which is widely seen as abhorrent, and for a decision on doing something responsible — whether to destroy, bury, or return the material," Mark Rothstein, a bioethics expert at the University of Louisville School of Medicine, told BuzzFeed News.
The NIH this year proposed tightening ethics rules to deem all human biological samples as subject to ethics board review before their use in any study. Even if the tissue samples from people in the Guatemalan study were not tied to specific people's names, it would still be ethically fraught to use them in a study, experts said.
"The fact that the Guatemala subjects were horribly abused is a very strong reason not to continue to use any of the products of that research," Holly Fernandez Lynch, a medical ethicist for the University of Pennsylvania Perelman School of Medicine, told BuzzFeed News by email.
"Because these specimens were obtained in ethically abhorrent ways," she said, "they should not be used, regardless of whether the current regulations would technically permit it."