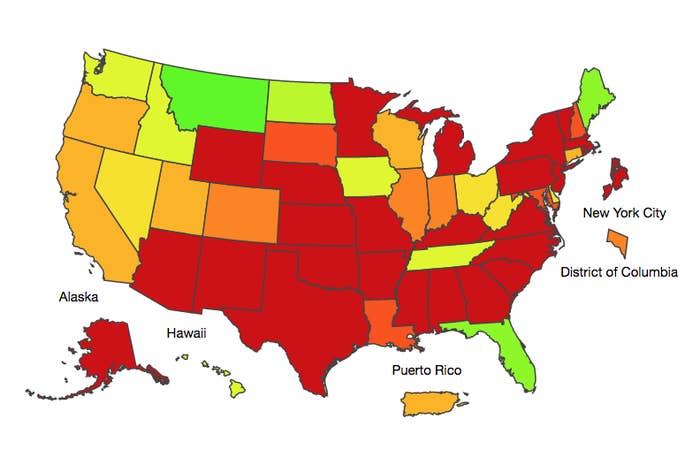 The flu is starting to fade, but is still widespread in Midwestern and East Coast states, according to the latest batch of federal health data.
As of Feb. 24, "influenza activity decreased in the United States," said the Centers for Disease Control and Prevention. The agency had called a peak in the flu season last week. About 1 in 20 doctors office visits overall were for flu symptoms, the CDC found, a continued sharp drop from the previous week.
Despite the good news, another 17 children under 5 died of flu or flu-related illnesses in the last week, bring the season's death toll to 114 infants, the most in a flu season since 2015. Hospitalizations for flu symptoms also increased, largely among the elderly.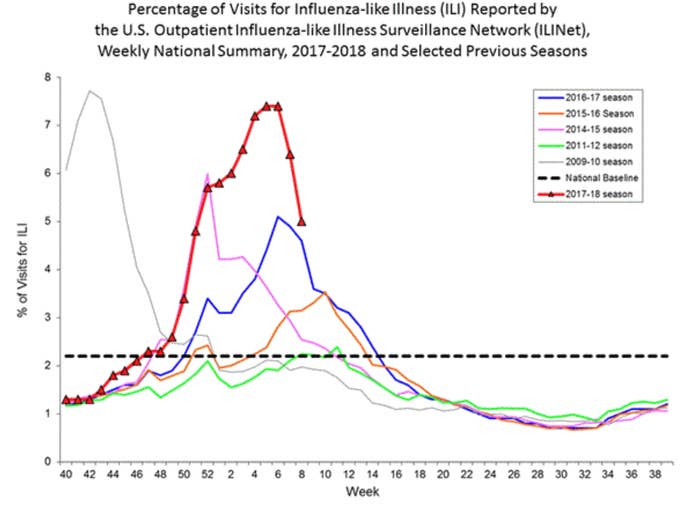 At an advisory committee hearing on Thursday, infectious disease experts voted to recommend the Food and Drug Administration accept World Health Organization recommendations for the constituents of next year's flu vaccine.
That vaccine would use a slightly different vaccine virus strain of the H3N2 variety of flu that was most active and dangerous this season. The influenza B strain of flu is increasing in incidence as H3N2 cases ramp down, according to lab results.
Public health officials at the meeting still urged anyone who hasn't received a flu shot to get one, as the shot is thought to lessen flu symptoms and offer a 36% chance of avoiding the illness altogether. The CDC estimates this year's vaccination program saved 47,000 people from hospitalization.