First Case Of Zika Infection From Taking Care Of Sick Person
A relative of an elderly Utah man who died of a Zika virus infection now has the disease, health officials say. The report is the first of the disease infecting a caretaker.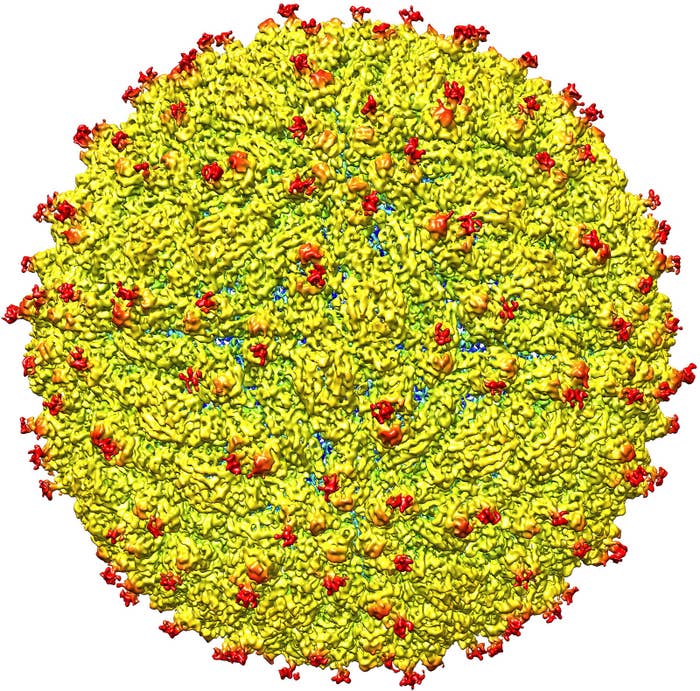 A family member of an elderly Utah man who died of the Zika virus earlier this month now has the disease, health officials reported on Monday.
Zika, which has spread to about 50 countries and territories in the current outbreak, largely spreads by mosquito bites, as well as through sexual transmission. The new case is a first report of the widely-spreading tropical virus apparently infecting a caretaker of someone with the Zika virus.
Lab reports have shown evidence of the Zika virus in urine and saliva from infected patients, raising concern about transmission to healthcare workers. The Utah man who died after contracting the virus while traveling to a Zika-afflicted region, "had a uniquely high amount of virus in the blood," according to the Utah Department of Health (UDOH).

"We really need to learn more about what precautions this caretaker took, whether they had abrasion or scrapes that exposed them to body fluids, whether they took standard precautions, wore gloves, before we can say a lot about this case," infectious disease expert Amesh Adalja of the Infectious Diseases Society of America told BuzzFeed News. "The degree of infection with the virus that a person has could reflect how infectious they are," he added.
"Based on what we know so far about this case, there is no evidence that there is any risk of Zika virus transmission among the general public in Utah,' said UDOH's Angela Dunn, in a statement. The mosquitoes that carry Zika don't live in Utah.
CDC officials have confirmed the Utah man who died and the caretaker both were infected by the Zika virus. A CDC team is investigating both cases.