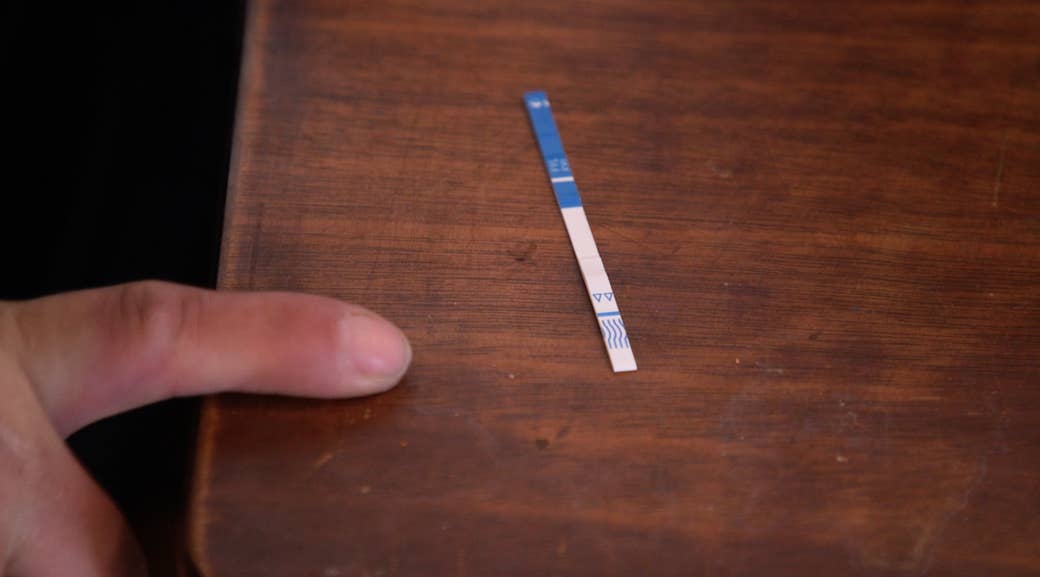 "Anything I put in me, I definitely want to know what's in it," a man, a heroin user in Baltimore, once said to a researcher. "They're dropping like flies off this stuff."
This "stuff" is fentanyl, an opioid drug 50 times more potent than heroin. It's now the leading cause of fatal overdoses nationwide, killing about two people a day in Baltimore alone.
The man was part of a three-city study last year — in Baltimore, Boston, and Providence, Rhode Island — that encouraged users to test their own drugs with a $1 fentanyl test strip that resembles a pregnancy test.
"These people are going to be using heroin or other drugs," said one of the study's leaders, Susan Sherman of Johns Hopkins Bloomberg School of Public Health, at an April conference in Atlanta. "Drug checking allows for them have information about what's in them."
Public health experts nationwide, mostly in big cities, are providing fentanyl test strips to drug users to let them test the drugs for themselves. Intended to test for fentanyl in urine, the strips also work in water mixed with a sample of a drug, revealing one red stripe for the presence of fentanyl and two stripes for none detected.
In the three-city study, which has not yet been published, investigators first tested the accuracy of the strips in 210 powder and pill drug samples collected on the streets of Baltimore. The strips were far more sensitive, able to detect about fentanyl concentrations 100 times lower than the portable lab devices, the study found.
Then they asked 335 drug users, found near drug market locations and needle exchanges, whether they would want to use the strips. Overall, 89% reported fentanyl checking would make them feel more protected, and 84% said they were worried about fentanyl in their drugs. Three-quarters said they did not want fentanyl in their drugs, and many reported using lower doses or not using the drugs if they tested positive.
The real benefit of the strips is starting a discussion about the dangers of street drugs and how users can find addiction treatment, Brown University's Brandon Marshall, who was part of the study team, told BuzzFeed News.
The common idea that street drug users don't care whether they live or die is "crazy," said Tino Fuentes, a treatment advocate who has tested bags of street drugs for fentanyl in East Coast cities and frequently gives users the test strips.
"They can't make a living by killing off their customers."
"Dealers don't know what's in there either, most of them. They don't want it," he added. "They can't make a living by killing off their customers."
In a separate study of 242 drug users in San Francisco, researchers from the Drug Overdose Prevention & Education (DOPE) Project found a similar willingness to use the strips. About 68% of the strips collected in this study tested positive for fentanyl.
"Test strips are just one tool to let people know what is out there, and they are a great conversation opener," overdose prevention expert Eliza Wheeler of the Harm Reduction Coalition told Buzzfeed News. "The message is that there are strong, powerful drugs out there — what does that mean for you?"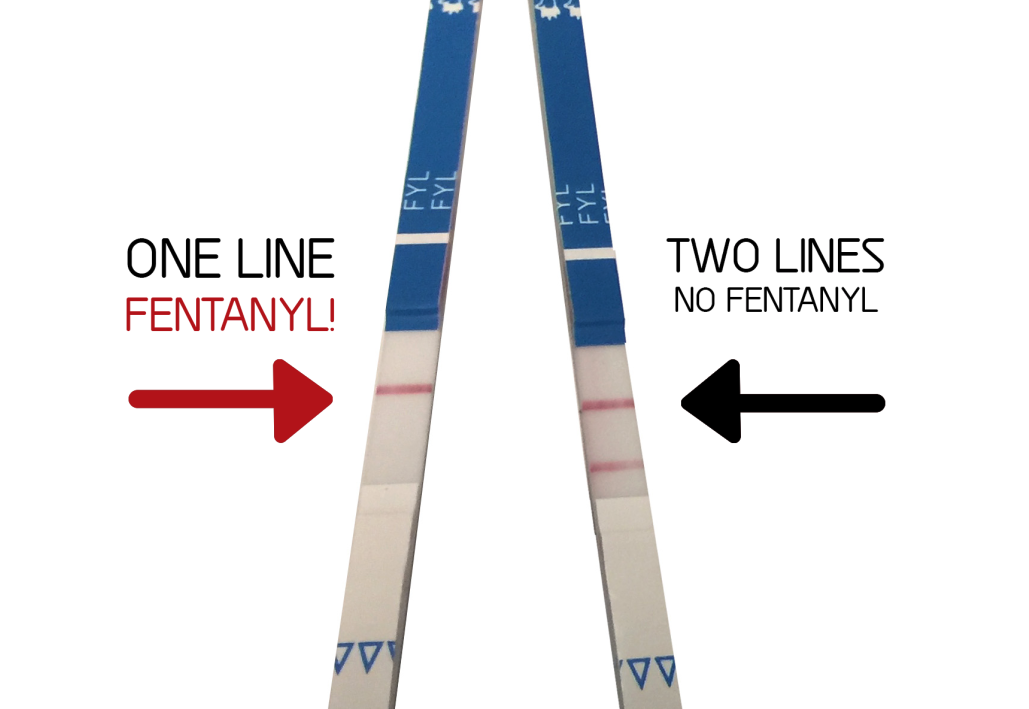 The test strips do have drawbacks. Perhaps most important: They can't tell how much fentanyl is in a baggie, which determines whether it is a deadly dose or just an incidental contamination.
Another problem is that fentanyl is distributed so spottily throughout the drug supply that two baggies from the same dealer, with identical labels, can give different test results, Fuentes said. "I tell people to always be cautious. Just because you get a negative result doesn't mean it isn't in there."
And although federal law doesn't prevent the sale of fentanyl strips to consumers, state laws in all but eight states — Alaska, Maryland, Nebraska, New York, South Carolina, South Dakota, Vermont, and Wyoming — make their sale potentially illegal, Adam Auctor of the Bunk Police, which sells strips to public health groups, told BuzzFeed News by email.
"We'll be challenging many of these laws by selling kits that are designed to 'identify unknown substances for educational purposes' this year, come what may," he said. Drug test kits for cocaine, amphetamines, marijuana, and heroin, meanwhile, are sold without a prescription by US pharmacies.
Sales of his company's strips, called FentKits, "are skyrocketing worldwide, especially since the New Year," Auctor said. Eastern and Southeastern states, he added, "are definitely hotspots."
For now, more studies are needed to see if handing out test strips to drug users would truly help them in the long run, Marshall of Brown told BuzzFeed News. The strip can be confusing — two stripes indicating no fentanyl is a counterintuitive signal that has even confused study researchers at times, he said.
And although three-quarters of drug users seem to want to avoid fentanyl, the rest could use the strips to make sure they get more of it. But Wheeler is skeptical that this is a problem.
"We have fentanyl sold as fentanyl here, and people are buying it. At least this way they will know what they are getting," she said. "I don't see any way that having more information isn't better for people and gives them more control."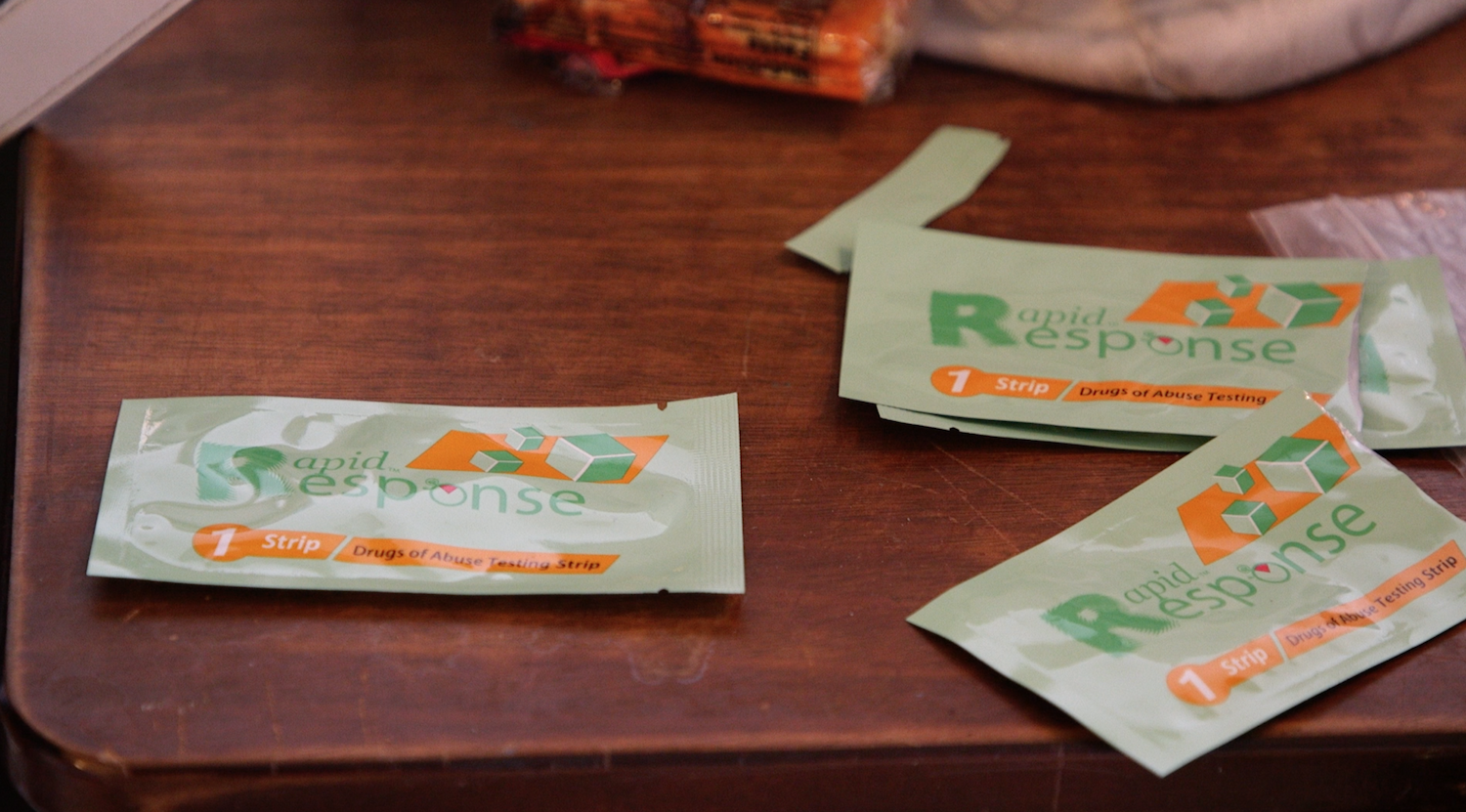 A tactic borrowed from music festivals and raves, test strips are just one way to deal with one of the outstanding problems of the opioid crisis — people only learn about a fentanyl outbreak after a cluster of deadly overdoses triggers alarm. Turning to tests strips now reflects a deeper need for the authorities to start testing street drugs, and warning people about fentanyl in real time, say experts such as medical epidemiologist Dan Ciccarone of the University of California, San Francisco.
"Surveillance is a foundational aspect of public health," Ciccarone told BuzzFeed News. That makes the current lack of information about street drugs in the midst of a historic epidemic of fatal overdoses — with more deaths now than the height of the AIDS crisis two decades ago — all the more frustrating.
While the Food and Drug administration is right now mounting a nationwide investigation into contaminated romaine lettuce from Yuma, Arizona, which has sickened 121 people (and killed one), no federal agency is actively monitoring the illicit drug supply for contamination with fentanyl and its analogues — despite those drugs being responsible for some 26,000 deaths in the last year.

CDC data about overdose deaths is typically almost a year late and dependent on reports from individual medical examiners and coroners. This leads to final numbers that are typically a 20% to 35% undercount of deaths.
The data from fentanyl strips can also tell public health officials where fentanyl hot spots are located, helpful information for warning drug users. Some cities, such as New York and Washington, DC, are also experimenting with testing syringes from overdose sites or needle exchange centers to try and produce real-time information about dangerous drug locations.
From March to June of 2017, New York health workers collected 271 used heroin needles and found that 1 in 6 was contaminated with fentanyl. Only two of the 46 people who had turned in those contaminated needles were aware they had used fentanyl.
Washington, DC's Department of Forensic Science has tested 75 syringes from overdose cases since January of last year and found 37 — or about 49% — containing some form of fentanyl. Only a handful contained heroin, the illicit opioid drug that has plagued cities since the 1960s. The report mirrors the outsize role of fentanyl in the overdose epidemic reported in many states and cities.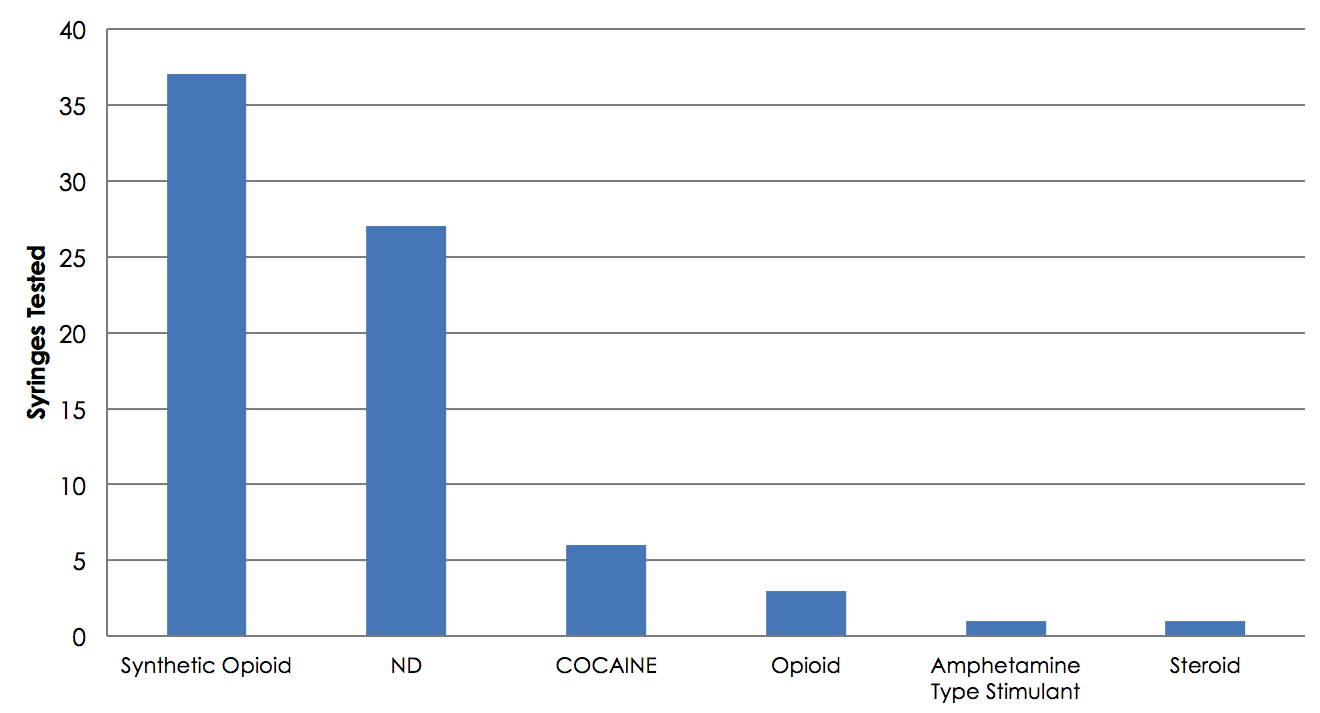 A sensible street-drug monitoring system would rely on lab results, not fentanyl strips, Denise Paone of New York City's Department of Health told BuzzFeed News, but the costs are prohibitive, at $300 a syringe test.
"Damn the cost," said Ciccarone, pointing to years of health officials playing catch-up to overdose outbreaks only after people start dying. In his view, cities should start collaborations between crime labs and health departments to immediately test seized drugs and broadcast the results.
"Death waves — understandable and preventable — come and go rapidly in the synthetic drug era," said Dennis Cauchon of Harm Reduction Ohio, which monitors overdose trends in that state. That's why Cauchon has complained about late public health warnings of fentanyl turning up in cocaine and methamphetamines, for example. Some warnings were sent to health agencies but withheld from the public. Such contamination, and an outbreak of deaths from carfentanil — an opioid 5,000 times stronger than morphine — seems to have triggered a spike in deaths last year in Ohio, he said.
Crime labs conducted those tests of seized drugs long after their dangerous contaminants had killed people, Cauchon added — too late to warn the public even if they had been broadcast.
Until an early warning system for street drugs arrives, handing out fentanyl test strips to drug users looks like a reasonable step, Fuentes said.
"Agencies have all this data but keep it to themselves, and people continue to die," he said. "If we can show people what they're using, at the very least we can show them how to use safer."
CORRECTION
Baggies of drugs from the same dealer, with identical labels, can test positive or negative for fentanyl because the drug is so unevenly distributed in the drug supply. An earlier version of this post said the same baggie could test positive and negative.