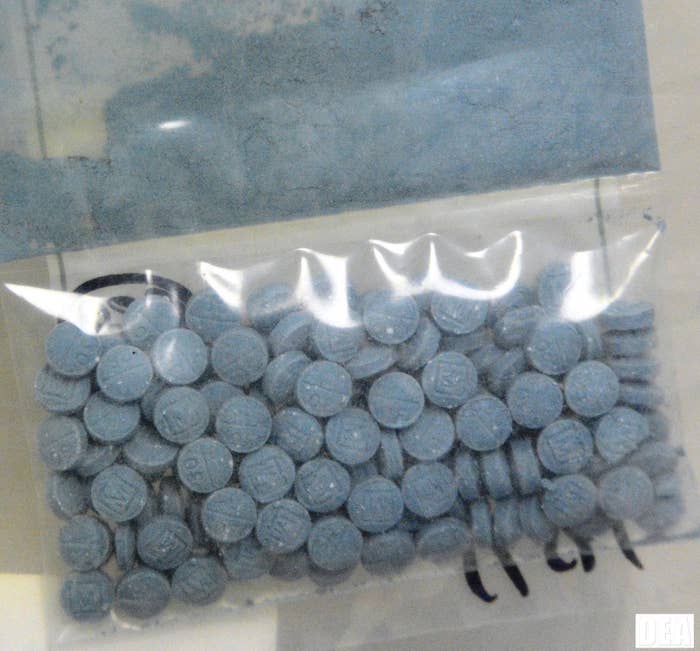 Fentanyl — the dangerous painkiller 50 times more potent than heroin that killed Prince in April — is sparking an "unprecedented" wave of fatal overdoses in young men in East Coast states, federal health officials said on Thursday.
Around 2.5 million people in the US are addicted to opioid painkillers, drugs such as Vicodin and OxyContin, or to heroin, spurring nearly 30,000 overdose deaths every year. Fentanyl, a synthetic opioid that can be deadly even in a tiny 2-milligram dose, is increasingly spiking these drugs in the illegal market, according to a new CDC report.
"The problem is just getting worse," CDC behavioral scientist Matt Gladden told BuzzFeed News. "We have to be vigilant across the whole country."
Eight "high-burden" states — Massachusetts, Maine, New Hampshire, Ohio, Florida, Kentucky, Maryland, and North Carolina — have seen the death rate from fentanyl increase 174% from 2013 to 2014, according to the report, and seized drugs containing fentanyl increased by 1000% in that same time. In those same states, death rates from fentanyl-linked overdoses increased in particular among younger men who used heroin, more than doubling among those aged 25 to 44, and more than tripling among ones under 25.
The drug is increasingly spiking counterfeit painkillers, such as those reportedly found with Prince after he died at his Minnesota residence. In this way, both public health officials and the police can see fentanyl moving from heroin addicts, a population of about 600,000 people nationwide, to people addicted to painkillers, an even larger group estimated at 1.9 million people.
The surge in fentanyl-spiked heroin started in 2013, when the drug was suddenly blamed for more than 700 US deaths. A July Drug Enforcement Agency (DEA) report said that US crime labs reported 13,382 illegal fentanyl exhibits in 2015, up from 5,343 the year before.
Number of fentanyl-positive tests for drugs seized by police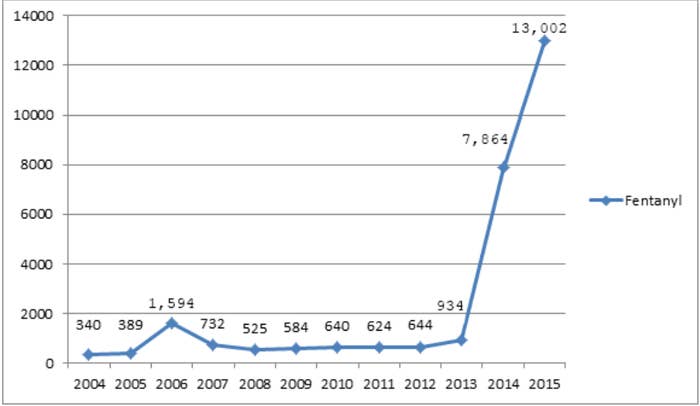 "There is no quality control on these pills," DEA spokesperson Russ Baer told BuzzFeed News. "One pill might have 1 milligram, and another will have 3 milligrams, and be deadly."

Fentanyl was originally formulated, in 1959, to be used as a super-fast-acting pain medication for surgeries. But that's what makes it so dangerous.
"It's much easier to take too much, too fast, than even heroin," pharmacologist Anita Gupta of the Drexel University College of Medicine told BuzzFeed News. "If it can happen to Prince, it can happen to anyone."